Starbucks and Costco are raising the hourly wage for their employees across the United States in an effort to recruit more workers amid a nationwide labor shortage.
Starbucks said in a statement on Oct. 27 that it will be raising nonsalaried workers' wages to $17 an hour while barista hourly rates will range from $15 to $23 per hour across the country in summer 2022.
The Seattle-based multinational chain of coffeehouses will also introduce a slew of new incentives including training and recruiting programs, enhanced referral bonuses for store partners, as well as updated equipment and technology in its restaurants, which it hopes will improve workers' connection with customers.
"As Starbucks celebrates our 50th anniversary, we are reminded that our heritage is based on the simple concept that our green apron partners are the heartbeat of Starbucks and that success is best when it's shared," Starbucks President and Chief Executive Kevin Johnson said. "Today, we are announcing another historic investment in our partners, knowing that when we take care of our partners, they take care of our customers, and all stakeholders benefit."
The wage increase comes amid worker unrest within the company, as employees at three Starbucks stores in Buffalo, New York, are attempting to form a union to tackle issues such as chronic understaffing and a lack of worker training.
The group, Starbucks Workers United, has filed petitions with the National Labor Relations Board seeking union votes, The Associated Press reported.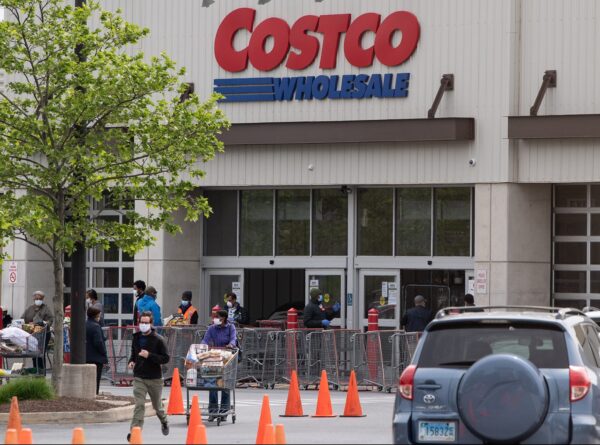 Meanwhile, Costco also said it will adjust its starting salaries for new employees across multiple roles, according to an Oct. 19 memo from Craig Jelinek, president and CEO, that was emailed to TODAY Food.
"Effective October 25, 2021, we will adjust the starting hourly wages for new employees in the U.S. to $17.00/hour for Service Assistants, $18.00/hour for Service Clerks and $18.50/hour for Meat Cutters," the memo reads. "Current U.S. employees making less than these rates will be moved up to these rates on their scales, and their goal hours will be reset. Please contact your GM or Payroll Clerk with any questions."
The company added that the wage increases are "part of Costco's continuing efforts to ensure our hourly wages remain extremely competitive in the retail industry."
"We remain proud to be able to pay employees well and provide excellent benefits. As in the past, we will review hourly wage scales in connection with the upcoming Employee Agreement," the memo reads.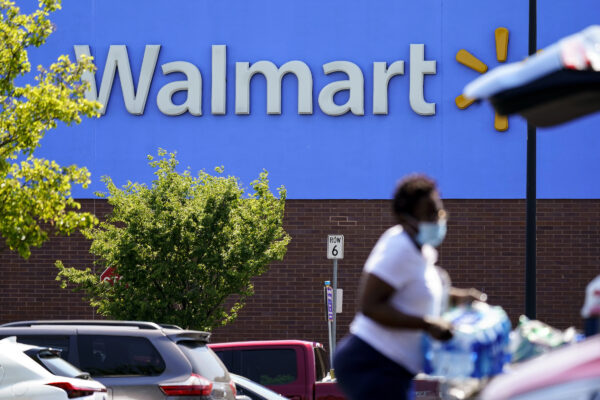 The move comes as numerous companies, particularly those in the dining and hospitality sector, as well as small business owners, are increasing pay for employees in an effort to counteract shortages and attract workers amid hiring difficulties because of the COVID-19 pandemic.
Walmart announced in September that it will raise the hourly wages for more than 565,000 of its store workers by at least $1, in the thick of fierce competition among companies for skilled workers.
Low-price retailer Dollar General Corp. announced it's offering a $5,000 sign-on bonus to drivers as it expands its private fleet, while rival Dollar Tree is offering a $1,000 sign-on bonus to ensure that its distribution centers are sufficiently staffed ahead of the holiday season.
Target, CVS Health, and Walgreens Boots Alliance are just a handful of other companies that have all said they are boosting starting wages to $15 an hour, in line with President Joe Biden's push to raise the minimum wage to the same amount.
However, economists fear that the sharp rise in wages versus a declining employment rate could contribute to increased levels of inflation, adding extra pressure on central bankers trying to steer their countries out of economic turmoil.
A record 4.3 million Americans voluntarily quit their jobs in August, the Labor Department said earlier this month in its monthly Job Openings and Labor Turnover Survey, known as the JOLTS report. The quits rate rose to 2.9 percent, which is an increase from 2.7 percent in July, and represents the highest figure in data that date back to December 2000.
Meanwhile, employers laid off approximately 1.3 million workers in August, according to the agency.
The Labor Department's August jobs report also showed the U.S. economy added a disappointing 235,000 jobs during the month, versus expectations of around 750,000, while the unemployment rate declined by just 0.2 percent to 5.2 percent.
"The 5.2 percent unemployment rate and rapidly rising wages suggest building inflationary pressure that will ultimately lead to more hawkish policy," Citigroup economist Andrew Hollenhorst wrote in a detailed analysis of the current jobs situation at the time.
Meanwhile, Federal Reserve officials are reportedly preparing to start cutting back on monthly bond purchases as early as the middle of next month or mid-December, meaning it will start withdrawing the extraordinary support unleashed after pandemic lockdowns paralyzed the economy, owing to what policymakers see as substantial improvement in the labor market since the end of last year.