The continuous mutation of the CCP virus, with multiple variants circulating around the world, could be described as the "next pandemic," a top Taiwanese health official has warned.
Wu Chung-hsiun, president of Taiwan's Development Center for Biotechnology (DCB) and director of the Biotechnology and Pharmaceutical Industries Promotion Office of Taiwan's Ministry of Economic Affairs (MOEA), told The Epoch Times that he thought it was too early to predict the end of the COVID-19 pandemic "because this [virus] … keeps mutating and is still infecting people around the world."
"So, actually, maybe we can consider that as the next pandemic," he said.
Wu's comments were made in advance of the DCB's annual Taiwan Biotech Forum, scheduled to be streamed via YouTube on June 10. The forum, which is slated to include presentations by vaccine makers Pfizer and AstraZeneca, features the theme "Preparing for the Next Pandemic."
The forum will be held only days after U.S. Sens. Chris Coons (D-Del.), Tammy Duckworth (D-Ill.), and Dan Sullivan (R-Ark.) visited Taiwan—flying in on a U.S. Air Force C-17 cargo plane—to announce a donation of 750,000 COVID-19 vaccine doses. Duckworth said during the visit that "the United States will not let [Taiwan] stand alone" and that the vaccine donation "also reflects gratitude for Taiwan's efforts to send PPE [personal protective equipment] and other supplies to America in the early days of the pandemic."
Taiwan has received vaccine shipments from U.S.-based Moderna and UK-based AstraZeneca, but authoritarian China reportedly blocked democratic Taiwan's plans to purchase vaccines from the German firm BioNTech.
Wu said a Taiwan-produced vaccine may be available by July at the earliest, and expressed serious concern about the quality of vaccines Chinese firms have proposed to provide to Taiwan, stating Taiwan is more confident in and comfortable with U.S.-produced vaccines. He noted, unlike COVID-19 vaccines produced by American firms, vaccines from Chinese firms are produced using attenuated, or weakened, coronaviruses, which can be dangerous if the coronaviruses aren't killed or sufficiently weakened.
"[Chinese vaccine makers] are using the attenuated virus. That kind of approach could cause very serious side effects if the attenuation part is incomplete. So, that could cause infection rather than immunization," Wu said.
"The Pfizer, the Moderna, the [AstraZeneca] [vaccines] … we could have very clear public information about those, and they are coming from reliable sources that we use to corroborate. So, I think, in that aspect, that's one of the major justifications that we tend to use the Pfizer and Moderna [vaccines], etcetera. And also, we have the capability to manufacture those if needed."
Wu noted that many members of the DCB's management team hold degrees from both U.S. and Taiwanese universities, stating robust scientific and academic interaction means Taiwanese and U.S. scientists share a common language and philosophy.
"We share the same philosophy as people in the States because we have our higher education," he said. "Our thinking process, pretty much, is in line with the scientists or the academic in the States. So, when we exchange information, we know exactly, when we say 'A,' we mean 'A,' and you hear 'A' literally … when we try to do something and try to find collaborators in the States, it's very easy because we communicate, we speak the same language."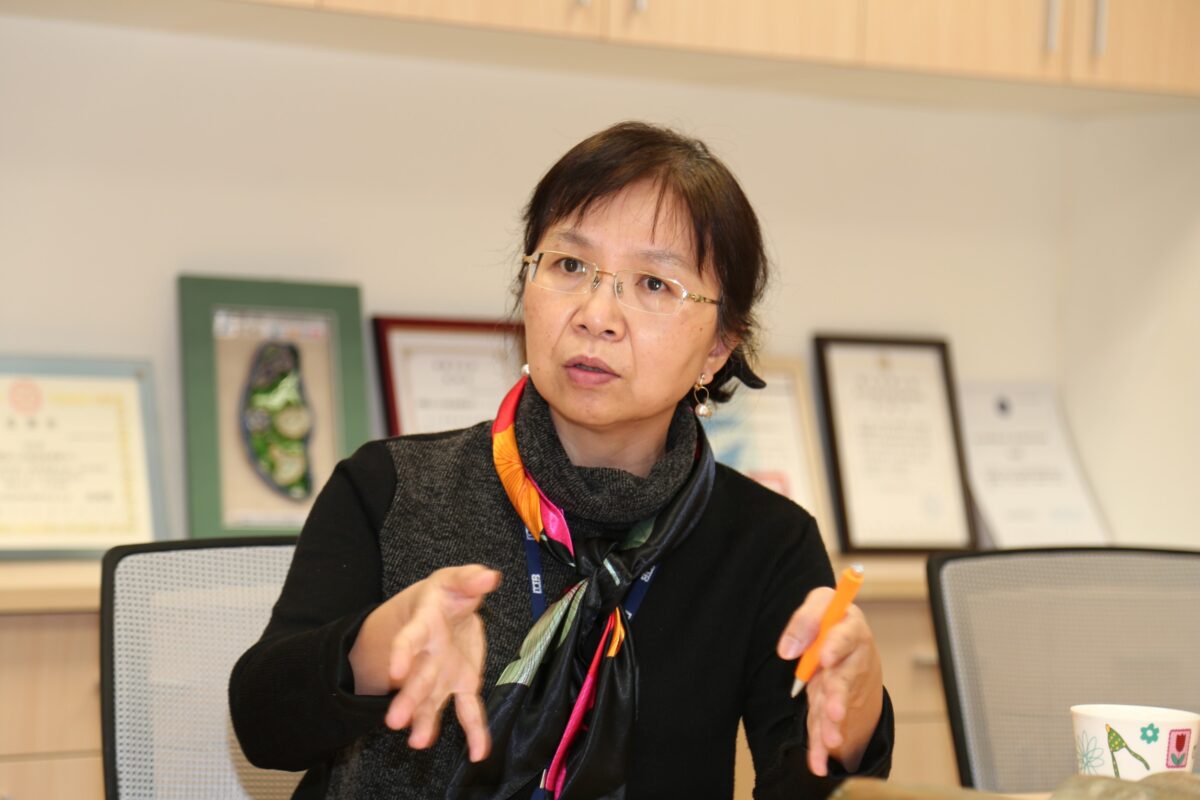 DCB Vice President Chang Chi-feng told The Epoch Times, in addition to vaccines, the maintenance of human rights during the pandemic will be an important topic of discussion during the Taiwan Biotech Forum.
"Taiwan's people, I think we do emphasize human rights," she said, pointing to a scheduled forum presentation by a Taiwanese law professor that discusses a "human-rights-centered approach for pandemic control."
Following the onset of the pandemic in 2020, Taiwan was able to keep schools and businesses open while also implementing effective pandemic defense measures, which resulted in strong economic performance. Taiwan achieved annual GDP growth of nearly 3 percent in 2020, higher than China's for the first time in three decades.
"Taiwan's goal for the pandemic is to keep economic growth steady," Chang said. "Taiwan became very good [economically] in the last year, because we kept everything normal, everything steady."
More than a year later and with the arrival of the UK variant, the Taiwanese government has for the first time decided to closed all its schools and has introduced other restrictions while saying that it isn't planning to introduce a full lockdown, but will instead adjust the strictness of restrictions as needed.
Wu stated sharing its expertise in pandemic management is one way in which Taiwan can continue to contribute to the global community.
"Our national capability, actually we can contribute a lot," he said. "Taiwan is experienced in fighting the pandemic … Taiwan can help."