Spotify has said it has no plans to "silence" its top-rated podcaster Joe Rogan or remove him from its platform after a heavily edited video compilation surfaced over the weekend that showed him saying the "N-word" several times.
"There are no words I can say to adequately convey how deeply sorry I am for the way 'The Joe Rogan Experience' controversy continues to impact each of you," Spotify Technology SA Chief Executive Daniel Ek said in a letter to employees on Sunday which was shared with The Wall Street Journal by a company spokesman.
"Not only are some of Joe Rogan's comments incredibly hurtful, I want to make clear that they do not represent the values of this company. I know this situation leaves many of you feeling drained, frustrated and unheard."
However, Ek reportedly said he has no plans to remove the podcaster from the streaming platform and also committed to spending $100 million on music and audio content from "historically marginalized groups."
He also said that Rogan had voluntarily removed some of his episodes from the platform following discussions with the company.
Spotify has pulled down more than 113 episodes of "The Joe Rogan Experience" from its services as of Feb. 7, according to the web tool JREMissing.com, which tracks missing episodes.
"While I strongly condemn what Joe has said and I agree with his decision to remove past episodes from our platform, I realize some will want more. And I want to make one point very clear—I do not believe that silencing Joe is the answer," Ek said.
Rogan has apologized after the video compilation surfaced over the weekend. It is not clear who made the video, which was compiled from previous podcasts.
However, it was shared by multiple people including musician India Arie, who previously threatened to remove her music from Spotify.
"It's a video that's made of clips taken out of context of me of 12 years of conversations on my podcast, and it's all smushed together, and it looks [expletive] horrible, even to me," Rogan said on Instagram. "I know that to most people, there's no context where a white person is ever allowed to say that word, never mind publicly, on a podcast, and I agree with that now," Rogan added.
"It's not my word to use. I'm well aware of that now, but for years I used it in that manner," Rogan said. "I never used it to be racist, because I'm not racist."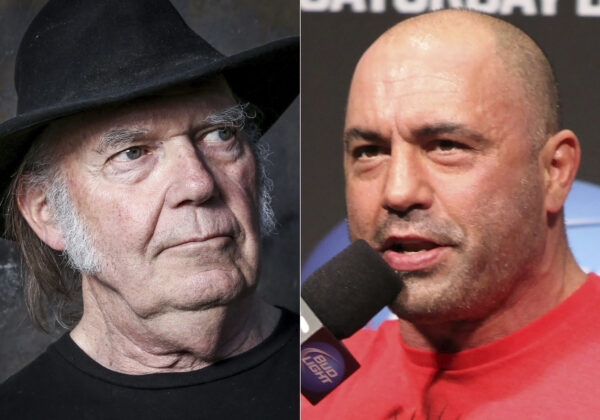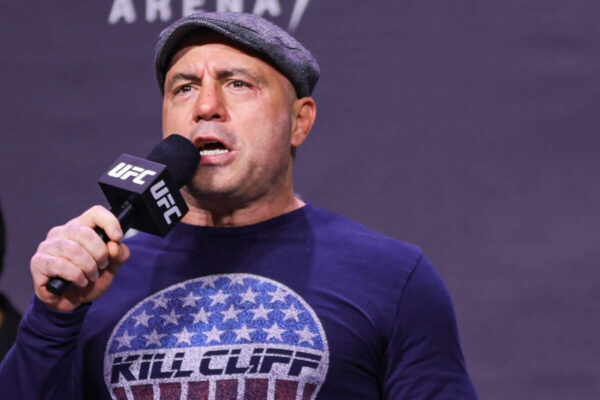 Rogan's apology comes amid growing pressure to remove him from Spotify following claims that he is trying to share misinformation about COVID-19 on his podcast after scientists and medical professionals, as well as singer Neil Young, claimed that he had.
Spotify eventually agreed to remove Neil Young's music when the singer accused Rogan, 54, of spreading false information about coronavirus vaccines and "potentially causing death."
Rogan responded to critics in a separate Instagram video, where he said that he wasn't trying to "promote misinformation" or "be controversial," and that he was simply seeking to have conversations on his podcast with people who have "differing opinions."
He pledged to bring more balance to his show with opinions from a variety of experts, while also reiterating that he himself is "not a doctor or a scientist."
Rogan also said he was "very sorry that this is happening" to Spotify and that "they're taking so much heat from it."
In his letter to employees, Ek said that having an open platform was a core value of Spotify and that disputes were inevitable, according to WSJ.
However, Spotify should have "clear lines around content and take action when they are crossed, but canceling voices is a slippery slope. Looking at the issue more broadly, it's critical thinking and open debate that powers real and necessary progress," Ek said.
Spotify announced last week that the company will be adding content advisory warnings on episodes that talk about the CCP (Chinese Communist Party) virus in an effort to combat so-called misinformation about the virus.
While the company said on Wednesday that it has seen a surge in users and advertising revenue in the fourth quarter of 2021, driven by strong promotional campaign performance, shares of Spotify tumbled after it reported weak guidance on monthly active users for the first quarter of 2022.