Spotify will be adding content advisories to podcast episodes in an effort to combat misinformation about COVID-19, the company's chief executive officer, Daniel Ek has announced.
In a blog post published on Jan. 30, the Swedish audio streaming service said it was "working to add a content advisory to any podcast episode that includes a discussion about COVID-19."
The planned advisory comes shortly after Spotify removed Neil Young's music from the site when the singer accused podcaster Joe Rogan of spreading false information about coronavirus vaccines and "potentially causing death."
After giving the company an ultimatum between getting rid of Rogan, who hosts Spotify's top-rated podcast, or him, Spotify announced on Jan. 27 that it would remove Young's songs from its service.
In Sunday's blog post, Spotify said that when implemented, its new advisory will direct listeners to a COVID hub where they can find "data-driven facts" and "up-to-date information" from scientists, physicians, academics public health authorities, and other "trusted sources."
Currently, the COVID hub contains podcasts from sources such as the BBC, Politico, CNN, The Wall Street Journal, and other mainstream media sources.
Spotify said the new content advisory will be rolled out to users across the world within the coming days and "is the first of its kind by a major podcast platform."
"Based on the feedback over the last several weeks, it's become clear to me that we have an obligation to do more to provide balance and access to widely-accepted information from the medical and scientific communities guiding us through this unprecedented time. These issues are incredibly complex," Ek wrote in the post.
"Personally, there are plenty of individuals and views on Spotify that I disagree with strongly. We know we have a critical role to play in supporting creator expression while balancing it with the safety of our users. In that role, it is important to me that we don't take on the position of being content censor while also making sure that there are rules in place and consequences for those who violate them," Ek said.
Elsewhere in Sunday's blog post, Spotify said it was also publishing existing platform rules which will help creators understand how Spotify assesses all content on its platform.
Under the newly-published rules, creators, including musicians and podcasters, are told they cannot publish "content that promotes dangerous false or dangerous deceptive medical information that may cause offline harm or poses a direct threat to public health."
This includes asserting that COVID-19 is a hoax or not real, or encouraging people to get infected with the virus on purpose in order to build up immunity.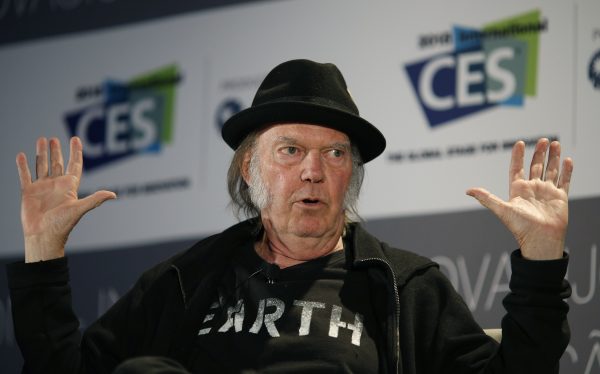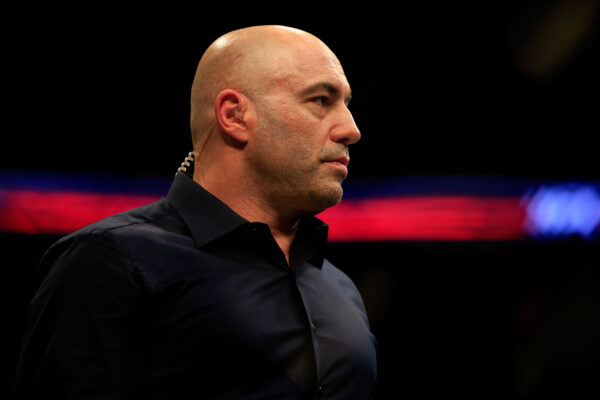 The streaming giant said the rules were developed by its internal team in conjunction with external experts and are "updated regularly to reflect the changing safety landscape."
Spotify said it will also start testing ways it can highlight the platform rules in its creator and publisher tools in an effort to raise awareness among creators about what is and isn't acceptable content and "help creators understand their accountability for the content they post."
The streaming giant also acknowledged that it has been "biased" in its action since the start of the COVID-19 pandemic, noting that it has run a number of campaigns to raise awareness about the virus and donated to the World Health Organization and COVID-19 Vaccines Global Access (COVAX) to increase vaccine equity.
However, Ek ensured that he trusts Spotify's policies and the "research and expertise" behind them as well as the company's "aspiration to apply them in a way that allows for broad debate and discussion, within the lines."
"We take this seriously and will continue to partner with experts and invest heavily in our platform functionality and product capabilities for the benefit of creators and listeners alike. That doesn't mean that we always get it right, but we are committed to learning, growing and evolving," Ek said.
Rogan's podcasts draw millions of viewers per episode and Spotify holds exclusive rights to the program, although Rogan maintains full creative control over the show.
The former television presenter has been outspoken when it comes to sharing his views on the pandemic, government mandates, and COVID-19 vaccines.
On Wednesday, Young said that Spotify accounted for 60 percent of the streaming of his music to listeners around the world and that the removal of his songs from the platform represents "a huge loss for my record company to absorb", adding that his music will soon "live on in a better place."