Jennifer Kupcho edged out a competitive field of major champions to win a three-way playoff Sunday, capturing her second career LPGA victory and a first place purse of $375,000 at the Meijer LPGA Classic in Belmont, Michigan.
Kupcho's maiden LPGA win came at the first major of 2022 in early April at The Chevron Championship, also known as the "Dinah Shore."
"I think this one is even better than the first personally," explained Kupcho. "I had such a big lead going into the final round at Chevron, so to come out of this one with top-ranked players all over the place, the leaderboard was packed, within strokes so it was very close, and I feel very proud of myself for coming out of it."
"I thought to myself this morning that I should call [my dad on Father's Day], but I kept telling myself, 'No, we'll call him after the round with the trophy in our hand,' and I'm excited I can do that now," added Kupcho.
Kupcho catapults to third from 12th in the Race to the CME Globe standings. Her two LPGA wins come after getting married in February to her coach Jay Monahan (not the PGA Commissioner), who caddied for rookie Allisen Corpuz—a USC alum who finished 11th, her career best, this tournament.
Kupcho, a Colorado native, had an impressive amateur career in her senior year at Wake Forest, winning the individual 2018 NCAA Division I Golf Championship, along with capturing the inaugural Augusta National Women's Amateur in 2019.
"I struggled a little bit at the beginning, so it tells me that I can really come back from it," said Kupcho. "I've always known I'm a back nine player, and that definitely came into effect today."
On the third hole, Kupcho double bogeyed and followed with a bogey on the sixth—dropping to –14, three shots away from final round leader Nelly Korda.
Kupcho rallied with an eagle on the par-5 eighth and a birdie on the ninth to take a one-stroke lead at –17. Korda birdied the 10th, and they both birdied the 12th to tie at –18.
Leona Maguire made a move with back-to-back birdies on No. 13 and No. 14 to get within one at –17; she birdied the final hole to post the clubhouse lead at –18.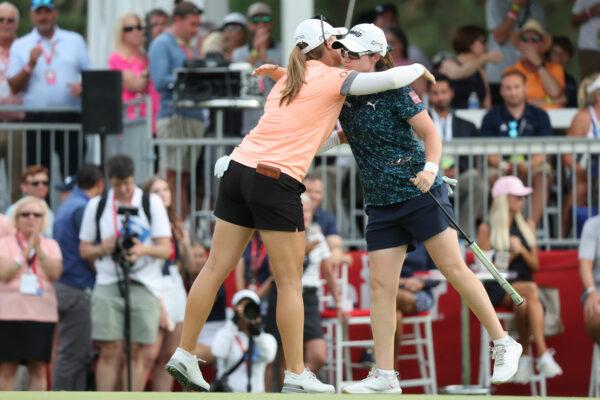 Kupcho birdied No. 14 to take take a two stroke lead but bogeyed No. 16 to also finish at –18, while Korda birdied the 18th to enter a three-way playoff.
In the first play0ff hole at the par-5 eighteenth, Kupcho bombed her drive and hit her 164-yard second shot to three feet for a likely win, but she missed her eagle putt with a lip-out.
On the second playoff hole, Kupcho again took the advantage, reaching the green. Maguire missed a short putt and an opportunity to extend the playoff to end the tournament.
"I thought she was going to make it," said Kupcho. "When she hit it by the hole and I still had to putt from the fringe I thought to myself, that's not a gimme because I was just shaking and missed essentially a same-length putt. But then once I made the tap-in, I was already looking at the rules official to go to the next hole. Honestly, it was just a shock. She went to Duke, I went to Wake Forest. Playing with her so much, she doesn't miss putts. I was really just shocked."
Kupcho moves to World No. 9 in the Women's Rolex Rankings, led by Jin Young Ko, followed by Korda.
Though Korda failed to defend her title, she was extremely pleased to finish with her third top five of the season, having missed most of the year with a blood clot in her left arm.
"I fought my way back on the back nine and snuck into the playoff," said Korda. "Unfortunately, sometimes you have it and sometimes you don't. If you told me I think three, four months ago when I was in the ER that I would be here, I would be extremely happy."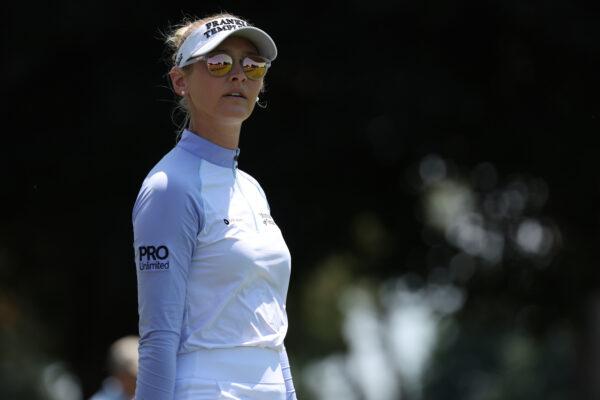 World No. 4, Lydia Ko, shot 4-under to finish in solo fourth at –17. Korda's older sister, Jessica Korda, tied with three others for fifth at –16.
They include World No. 5, rookie Atthaya Thitikul from Thailand, 2015 Meijer LPGA Classic champion Lexi Thompson, and Carlota Ciganda of Spain.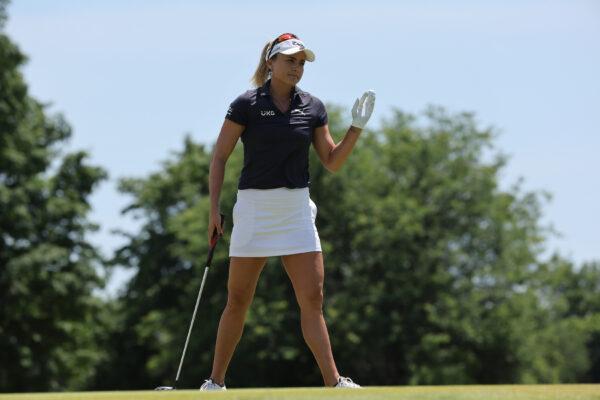 Tied for ninth are 11-time LPGA Tour winner Brooke Henderson, and Wei-Ling Hsu of Taiwan at 15 under.
Orange County, Calif. native, Lilia Vu, had another impressive finish tied for 12th at –13, along veteran major winner Christie Kerr, Hannah Green of Australia, and Germany's Caroline Masson.
The LPGA hosts the third major of the year this week at the KPMG Women's PGA Championship June 23–26 at Congressional C.C. in Bethesda, Maryland.