James Franco could have visited the Occupy movement protest site in Hong Kong.
Getty Images photographer Lam Yik Fei managed to snap shots of the American actor, who is known for his role as Harry Osbourne/Green Goblin in Sam Raimi's Spider-Man trilogy, portraying real-life canyoneer Aron Ralston in 127 Hours, and Saul Silver in Pineapple Express, walking through the Admiralty occupation area and taking photos with his cellphone on Friday, Nov. 21.
James Franco at Admiralty Occupy Site in Hong Kong. On assignment for @GettyImages #OccupyHK #UmbrellaMovement pic.twitter.com/1uZTJ5HGJy

— Lam Yik Fei (@LamYikFei) November 21, 2014
James Franco at Admiralty Occupy Site in Hong Kong pic.twitter.com/bUcvzD404H

— Laurence Tan (@findlaurence) November 21, 2014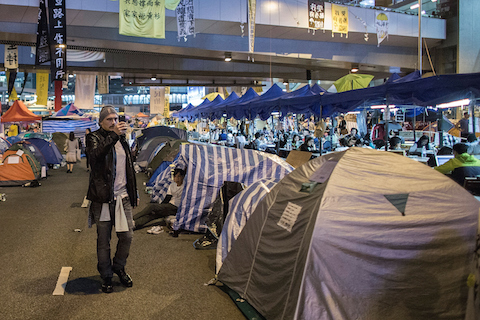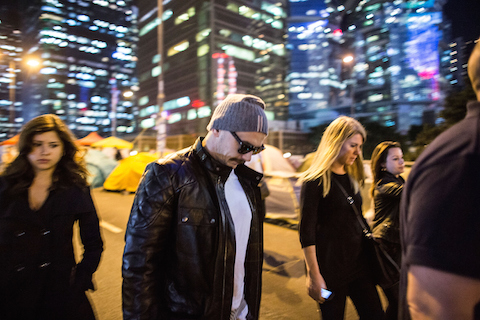 It is unclear if the man in Lam's picture is really Franco or a convincing look-alike. New York Times reporter Alan Wong asked Franco if he was the guy "in a beanie who swung by the Admiralty protest site" and tagged Franco's official Twitter account, but the actor hasn't responded yet.
Hey @JamesFrancoTV was that you in a beanie who swung by the Admiralty protest site some 30 minutes ago?

— Alan Wong (@byAlanWong) November 21, 2014
Franco definitely was in Hong Kong on Thursday, according his Instagram post.
If Franco really showed up at the Admiralty protest site, he won't be the first international celebrity to make an appearance.
Smooth jazz star Kenny G also visited the Admiralty Occupy area near the start of the demonstrations, and posted a Twitter photo with the caption: "In Hong Kong at the sight of the demonstration. I wish everyone a peaceful and positive conclusion to this situation."
MORE: Kenny G Doesn't Support Umbrella Movement, Says He's 'Just a Sax Player'
However, Kenny G took down the Twitter photo after a Chinese official criticized him, and declared on Facebook that he "was not trying to defy (Chinese) government orders" with his post and that he is "not supporting the demonstrators as I don't really know anything about the situation."
Kenny G was slammed by netizens for retracting his original statement and was accused of fearing Chinese censorship, which could hit his wallet as his music is immensely popular in China.
Thus, it wouldn't be too surprising if Franco never reveals that he visited Hong Kong, especially if he wants to avoid being censored.
World-renowned Hong Kong celebrities like Crouching Tiger, Hidden Dragon star Chow Yun-fat and singer-actor Andy Lau have been blacklisted for openly supporting the Umbrella Movement.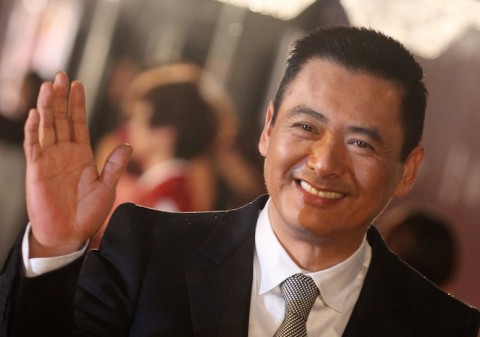 In response to being targeted by the Chinese regime, Chow, who doesn't own a car and wears old clothes in public, famously quipped: "I'll just make less then."