The top Republican in the Wisconsin State Assembly says that his office is expanding a probe into the 2020 presidential election, adding that more investigations are warranted.
House Assembly Speaker Robin Vos, a Republican, signed contracts with several retired law enforcement officials and a former judge, although two of three quit in recent days, he confirmed in an interview with The Associated Press on July 30.
Retired Wisconsin Supreme Court Justice Michael Gableman was designated by Vos as his "special counsel" to investigate fraud allegations.
"To restore full integrity and trust in elections, we have decided to change direction, giving more authority and independence to Justice Gableman," Vos said in a statement. "I am declaring him Special Counsel and am giving him the authority to hire more full-time investigators who will work at his direction."
Gableman, Vos said, told him that a more thorough effort was needed with investigators who could work full-time, and possibly several hundred thousand dollars for a budget.
"If he thinks he needs one person, great," Vos told AP of Gableman's requirements. "If he thinks he needs half a dozen, great."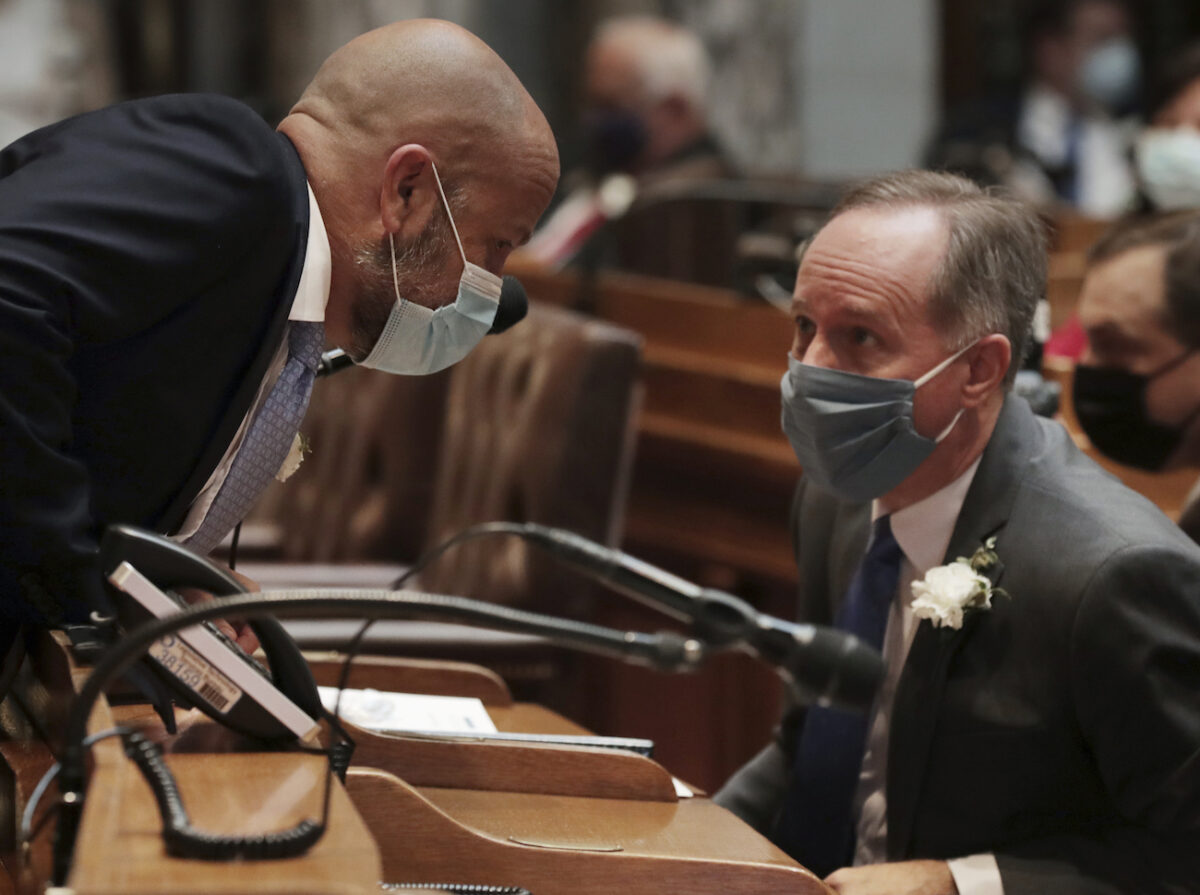 The speaker didn't set a timetable for the completion of the investigation but mentioned to AP that he hoped it would be finished by the fall. Another election review commissioned by the Legislative Audit Bureau, which was ordered by the Wisconsin State Senate, is slated to be finished around the same time.
"If you have two independent investigations where they are going to go the way the evidence leads them, that should be something we should all get around," Vos said, adding that Gableman will be provided with more resources and the "ability to determine the need for any future adjustments."
Democrats in Wisconsin, as in other states, have criticized calls for more investigations into the election, and Wisconsin Democratic Party Executive Director Nellie Sires denigrated Vos's announcement on July 30.
"The fact will remain that the 2020 election was free, fair, and conclusive," Sires said in a statement, describing the probe as a "sham investigation." "It's time for the Speaker to end the charade and start telling the truth."
Vos, meanwhile, has been under pressure from Republicans, including former President Donald Trump, to support an audit similar to the one commissioned by Arizona's Senate in Maricopa County. The former commander-in-chief has said that Vos, with his investigation, is trying to obfuscate election fraud in the state rather than try to carry out a legitimate probe.
"Wisconsin Republican leaders Robin Vos, Chris Kapenga, and Devin LeMahieu are working hard to cover up election corruption, in Wisconsin," Trump said in a statement in late June, adding that Republicans should not "fall for their lies."
A full forensic investigation into the election is required, Trump said. "If they don't, I have little doubt that they will be primaried and quickly run out of office."
President Joe Biden was certified as the winner of Wisconsin and its 11 electoral votes by a slim margin over Trump.
The Epoch Times has contacted Vos's office and the state's Democrat Party for further comment.