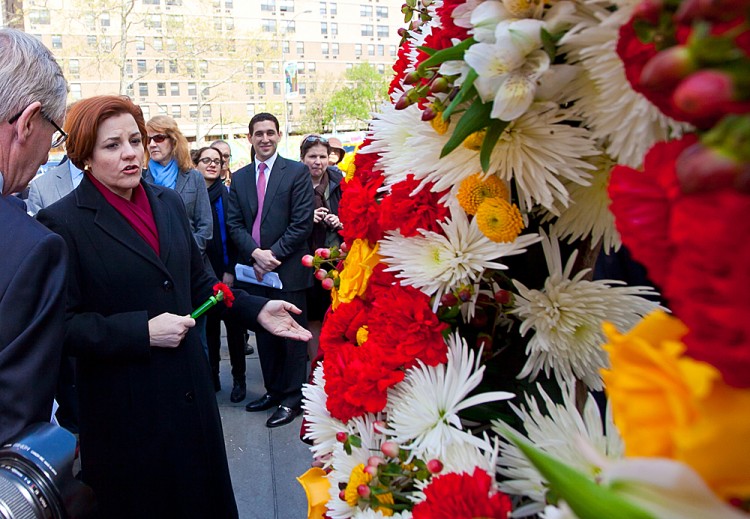 NEW YORK—Almost 100 years ago, on the night of April 14, 1912, the Titanic made its fatal collision with an iceberg in the Atlantic Ocean. Nellie Shine Callaghan reached the shores of New York City, one of only 40 Irish survivors, and City Council Speaker Christine Quinn's grandmother.
Callaghan was only a teenager at the time. She refused to talk about it for the rest of her long life. Quinn's mother, Callaghan's daughter, learned about the Titanic in school. She went home and told Callaghan that someone with the same name survived the disaster, and that's when she found out her mother was the same Nellie Callaghan she learned about in school.
"We were told never to ask her about it, because it was too upsetting," recalled Quinn on WNYC on Wednesday.
When Callaghan reached the end of her life—she lived past her 100th birthday—she suffered from dementia and Alzheimer's disease. All the suppressed memories came out.
"In her dementia, it's all she talked about," said Quinn. "In a state of very upsetting terror, she would just scream about the boat and a man with a gun … the story goes there was one lifeboat where a man got shot."
Survivors didn't have the benefit of therapists and counselors in those days as they got off the lifeboats, noted Quinn.
Callaghan made the trip by herself. Her parents had died and her sister was over-burdened with youngsters, so Callaghan set off to America to live with her brother in Hell's Kitchen.
All that her grandmother shared with Quinn about the voyage, before her dementia set in, was that a woman gave her a pin with a saint on it before she left Ireland. She lost the pin and she felt she had lost the luck and protection that came with it. She managed, however, to get onto a lifeboat when most passengers from third-class steerage were barred.