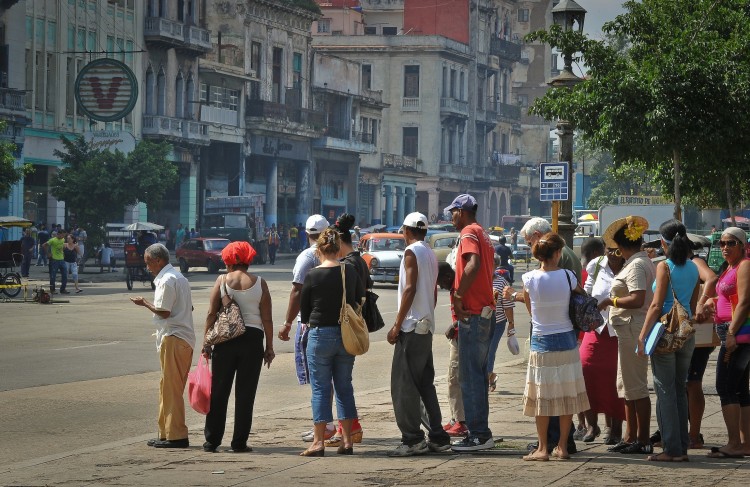 President Barack Obama has relaxed travel restrictions to Cuba and the Castro regime has granted limited economic freedoms to the Cuban people. In Alabama, some hope the embargo against trade with Cuba will be dropped completely; in Florida, Cuban immigrants want a policy that focuses on opposing the communist regime in Cuba.
Dr. Jase Ramsey, assistant professor of marketing at the University of Alabama, said the city of Mobile has been sending lumber to Havana, Cuba for the last 300 years. Ramsey said he recalled a group in Mobile called the La Havana Mobile Society.
"They remember times before these business restrictions [the 50-year-old embargo placed on Cuba in hopes of moving the communist island toward democracy] and they remember it fondly." He predicts that this year America may drop the embargo, and expects Alabama to benefit.
Ramsey said people in Florida do not feel the same way.
When Cubans flee the island in the Caribbean, they make the perilous journey to Florida. Ramsey said they escaped the regime and they are angry. According to a Department of State report, Cuba is a totalitarian state that tolerates no opposition. Human rights violations are widespread.
Rafael Romeu, with the Association for the Study of the Cuban Economy, a nonpartisan Washington-based organization that promotes research on the Cuban economy said in an email "the Cuban government has been very unfriendly in its customs, immigration, travel, trade, and investment policies with regard to Cubans living abroad." For example, Cuban passports cost $600 for six years, according to Romeu.
"The licensing and regulatory environment in Cuba is not business-friendly and quite restrictive in terms of which industries' investment is allowed," said Romeu.
Ramsey served in the Peace Corps, focusing on business development in a formerly communist country. Some in "the Southern states see the business benefit by opening up the trade barriers to Cuba," said Ramsey.
Ramsey said through taking on various projects such as business in an oppressed country, the aim is to "let the foreign country see how nice and friendly Americans are," and vice versa.
Meanwhile, the Castro regime is "attempting to reorganize the economy to make it more efficient, but at the same time, it would like to maintain the socialist system," said Romeu.
Cubans living on the island rely heavily on income from family members in America, if they have them. The monthly salary in Cuba is $20. Recently it became legal to sell or buy a house. A house in Cuba can cost $30,000.
Romeu said America supplies food to Cuba and is Cuba's second largest source of tourists after Canada. Starting in 2000, U.S. businesses can export food, agricultural and forestry products, and medicines to Cuba. Southern states near Cuba such as Texas, Louisiana, Mississippi, Arkansas, Alabama, Georgia, and Florida are exporters.
Inside Cuba the investment conditions are difficult for other countries because "large industries are considered "strategic"… investment in these industries is handled on an official level," according to Romeu. Everything is controlled by the regime.
According to Romeu, Cuban people's independent businesses have been in the works for two years. They are not developed or allowed to invest with other countries. They're "only microenterprises, usually with between 1 and 15 employees," said Romeu. Cuba has a list of 178 legal jobs, which include fruit peeler or hair braider. Taxes are heavy.
Ramsey said Alabama has a huge port, and college students who understand Spanish and real Cuban culture could go to Cuba for business when the wall [communism] goes down.
U.S. Rep. Ileana Ros-Lehtinen (R-Fla.), chairman of the House Foreign Affairs Committee, issued a press release this month criticizing the administration for reduced spending on democracy in Cuba and Venezuela. "I am disappointed that this administration continues to downplay the threats posed to democracy and human rights by the Western Hemisphere's despots. The United States should stand in solidarity with the people of Cuba and Venezuela, who are in desperate need of democracy assistance," said Ros-Lehtinen.
According to Ros-Lehtinen, who is a Cuban immigrant, the Obama administration is taking the wrong side when the budget favors "tyrants" over "freedom-loving people of Cuba and Venezuela" and that "sends the wrong message."