HUNTINGTON BEACH, Calif.—The California Department of Fish and Wildlife (CDFW) reopened all bays and harbors from Seal Beach to San Onofre Beach on Nov. 30, after nearly two months of closures due to an offshore oil spill.
"I am relieved to see that our fisheries will finally be able to reopen," Orange County Supervisor Katrina Foley said in a statement.
Foley said the spill impacted many small business operations in the community whose livelihoods depend on fishing.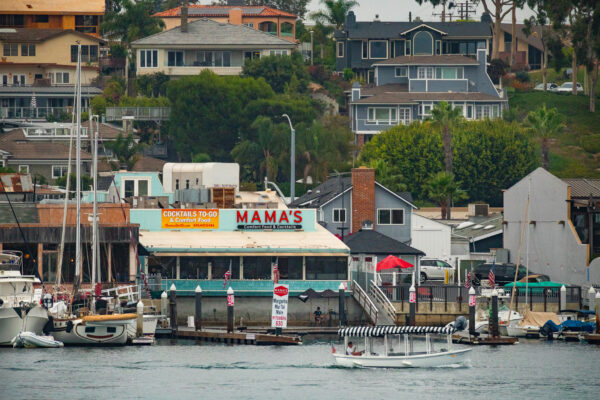 Quin Salazar, second captain of the Pacific Mistress sportfishing charter boat, in Dana Point, California, said the closures combined with bad weather made for a tough fishing season.
To make up for missing out on his usual spots, he and other charter boats traveled about 10 miles more than the average trip to catch rockfish at Box Canyon, just south of San Onofre.
"Financially, it's been a big hit for everybody," Salazar told The Epoch Times. "So many charters were canceled, but you're still putting money into it, whether it's running or not."
He said the charter boats still pay slip fees, boat washers, divers, and insurance.
Aside from the charter industry, Salazar also said commercial lobster divers lost out close to $100,000.
"No one really thinks about it, but they took a huge hit," he said.
Other angles fishermen missed out on since October were crab, prawns, and squid.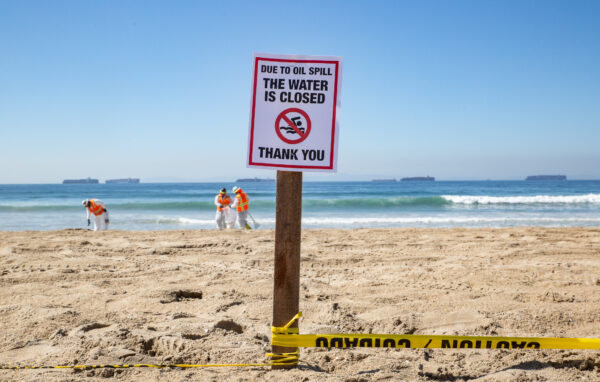 The initial closure began on Oct. 3 after 126,000 gallons of oil spilled off the coast of Huntington Beach, California, forcing CDFW to prohibit fishing and consumption of seafood within approximately 650 square miles of marine waters and 45 miles of shoreline.
After determining that fish consumption in the affected area could cause a potential threat to the public, the Office of Environmental Health Hazard Assessment (OEHHA) recommended the closure to the CDFW.
From Oct. 14 to Nov. 3, OEHHA sampled seafood in the impacted areas "to measure and evaluate levels of certain chemicals found in the oil, known as polyaromatic hydrocarbons."
The chemicals can cause an increased risk of skin, lung, bladder, and gastrointestinal cancers. According to the Agency for Toxic Substances and Disease Registry, other long-term health effects include cataracts, kidney and liver damage, and jaundice.
"Today, OEHHA notified CDFW that there is no further risk to public health from seafood consumption in the affected area and recommends that fishing and consumption of seafood from the area can resume," CDFW said in a statement.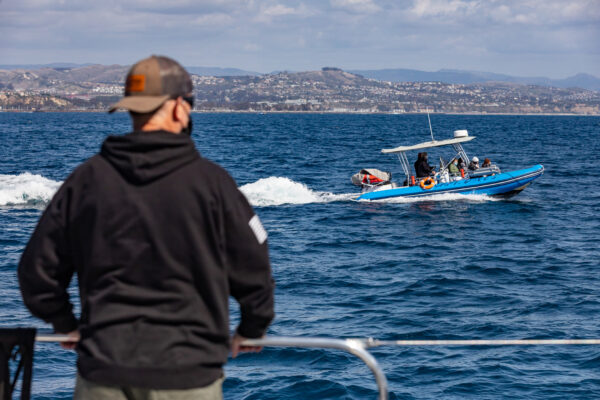 Initially, Beta Offshore, a California subsidiary of Houston-based Amplify Energy Corporation, took responsibility for the leak caused by a broken pipeline connected to an offshore oil platform named Elly, a crude oil processor on top of a vast reservoir of oil called the Beta Field.
However, the U.S. Coast Guard spotted a "light sheen" ten days ago in the region of the leak and identified a cargo ship named "Beijing" as a vessel involved in an "anchor-dragging incident" in January.
According to the Coast Guard, the ship's anchor potentially ruptured the point on the underwater pipeline, and an investigation is ongoing.
The fisheries officially reopened at 11:59 a.m. on Nov. 30.
"We're all excited to check tour spots that have fish," Salazar said. "It's probably going to cause a little bit of surge, especially for the guys doing the whole lobster deal because that's what people go bananas for. So I imagine over the next few days we're going to see a lot of those local spots getting a lot of pressure."