South Korea's military confirmed on Wednesday a drone found earlier this month on a mountain near the border's Demilitarized Zone was confirmed to have been from North Korea, describing it as a "grave provocation" that violated the Korean War truce.
The drone crashed while returning to the North and was found equipped with a camera and aerial photographs of a U.S. anti-missile defense system site in a southern region of South Korea, South Korean officials told a briefing.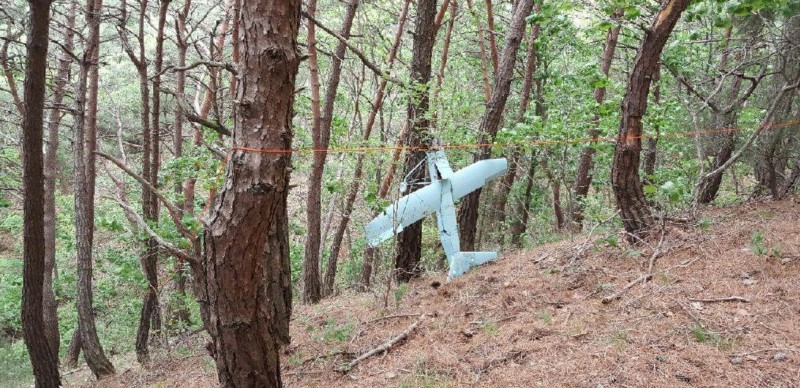 The origin and flight path of the drone were confirmed in an analysis of the onboard computer and camera, South Korea's defense ministry and military officials told the briefing.
"The intrusion of our airspace by the North Korean drone and photographing of a military base is a violation of the Armistice and an agreement on non-aggression and is an act of grave provocation," Jeon Dong-jin, an official of the Joint Chiefs of Staff office said.
"We strongly condemn the North's continued attempts at penetrating the South with drones and once again, demand all acts of provocation are halted," he said during the briefing.
"If North Korea continues to engage in acts of provocation against the South, our military will forcefully retaliate and we warn all responsibility for events occurring going forth is with the North."
U.S. spy satellites have detected activity at a North Korean nuclear testing site for the first time in weeks, two U.S. officials told CNN. The activity is occurring around an entrance to an underground tunnel. Officials know that the underground site can be used for a test, but do not know if a sixth nuclear test is imminent. There is concern that North Korea may conduct the test when high level officials visit the U.S. on Wednesday.
The drone had been launched in the Kumgang-gun area in Kangwon Province on May 2, the defense ministry's spokesman Moon Sang-gyun told the briefing.
"The aircraft proceeded to fly for a total of five hours and thirty minutes and its assessed flight path matched the evidence seen in the photographs taken by it," said Moon.
Moon added the drone had been found with roughly 550 photographs and the military assessed it's aimed was to collect information on South Korean military bases and the anti-missile Terminal High Altitude Area Defense (THAAD) system located in Seongju, South Korea, 217 km (135 miles) south of Seoul.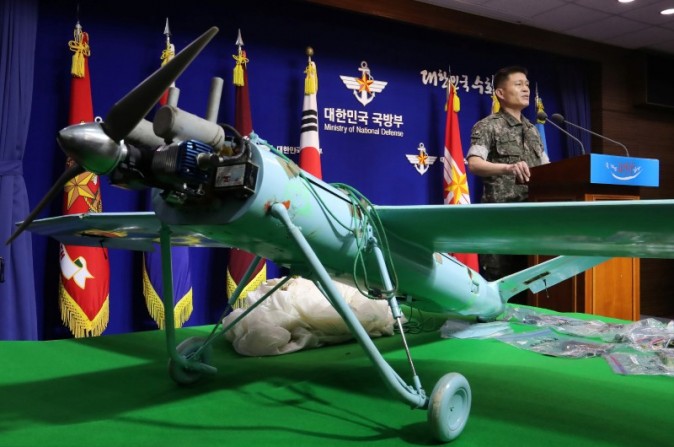 The drone had turned around in Seongju after taking photographs, Moon said, and later crashed in Inje-gun in the South's Gangwon Province where it was found by South Korean military on June 9.
The United States' THAAD anti-defense system has been deployed in South Korea to counter a growing missile threat from North Korea. North Korean drones are known to have flown over South Korea several times.
President Donald Trump issued a Twitter message on Tuesday, saying that while he greatly appreciates "the efforts of President Xi & China to help with North Korea, it has not worked out. At least I know China tried!"
The defense ministry said on Wednesday this latest drone largely matched another North Korean drone discovered in 2014 on Baengnyeong Island, near the inter-Korean maritime border.
Ivan Pentchoukov contributed to this report.