BUDAPEST—Hungary's Central European University, a graduate school founded by U.S. financier George Soros, said it's being forced out of the country by the nationalist government and will switch to enrolling new students in Vienna if it doesn't get guarantees of academic freedom by Dec. 1.
The U.S. billionaire, who promotes liberal causes through his charities, has been the subject of a campaign by the right-wing government of Prime Minister Viktor Orban. Earlier this year, Soros's charitable Open Society Foundations was forced to leave Hungary.
The move by CEU, which was quickly dismissed as a "political ploy" by the government, could deepen a rift between Orban and the European Commission, which has challenged his reforms to higher education in the European Court of Justice.
A change last year to the national law on education, which withdrew the right to operate from foreign-registered universities that didn't also offer courses in their home country, was widely seen as explicitly targeting CEU.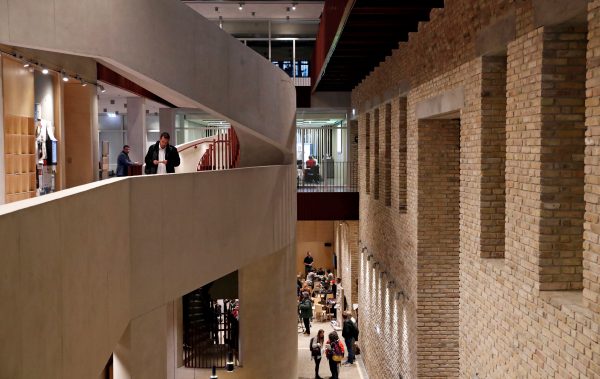 The CEU, which offers graduate-level courses taught in English, is frequently ranked as the top university in Hungary. The prospect that it might be driven from Hungary drew street protests and international criticism last year.
'Forced Out' After 26 Years
The university's statement on Oct. 25 said the Orban government had kept it in legal limbo for more than a year by failing to reach a formal agreement on its status.
"We cannot operate legally in Hungary as a free, U.S.-accredited institution. We are being forced out of a country that has been our home for 26 years," CEU president and rector Michael Ignatieff told a news conference.
Orban regularly accuses the Hungarian-born Soros of plotting to destroy European civilization by flooding the continent with immigrants. Soros says his support for refugees is one part of a wider humanitarian mission to back open societies around the world.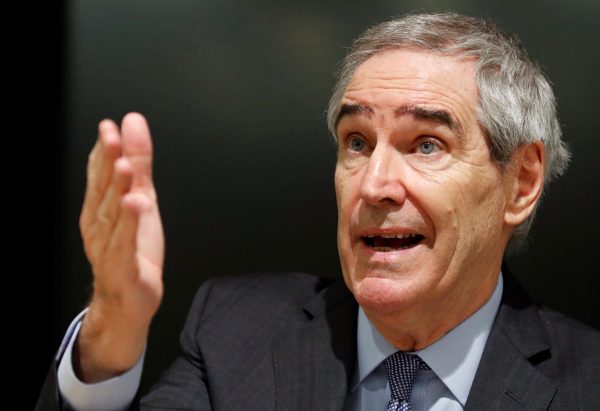 The government said the announcement by the CEU to relocate operations in Vienna is "a Soros-style political ploy" and it doesn't concern itself with such matters.
The CEU remains a priority for the U.S. government and has overwhelming bipartisan support in the United States, U.S. Ambassador to Budapest David B. Cornstein said in a statement.
"There is a small window to resolve this, but it needs to happen fast," he said.
The government accuses the CEU of operating without full legal compliance. CEU says it has taken all required steps to comply.
The statement by the university said it would enroll new students in U.S. degrees at its Vienna campus in 2019, if its legal status in Hungary isn't resolved by Dec. 1, though it would try to maintain as much research and educational activity in Budapest as possible.
Ignatieff said CEU's board of trustees set the December deadline to give a chance for Cornstein to try to work out a compromise.
By Gergely Szakacs, Krisztina Than, and David Ljunggren