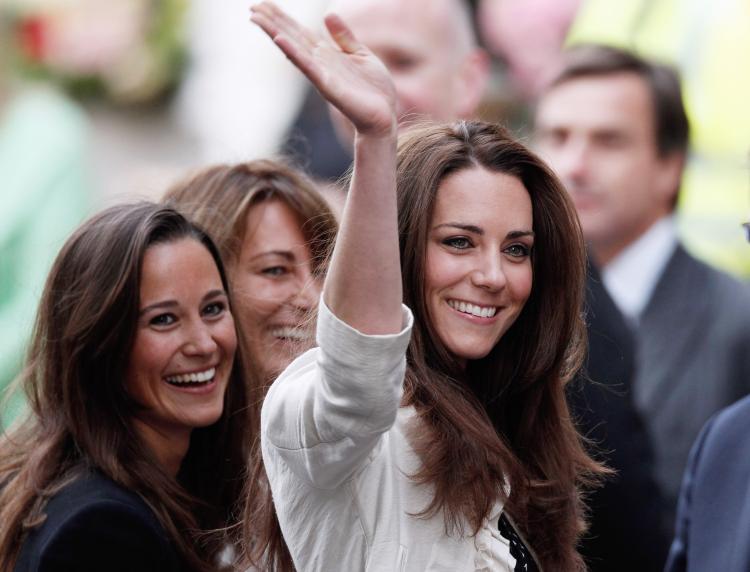 Just the day before the much-anticipated royal wedding of Prince William and Catherine Middleton, Buckingham Palace finally revealed the official royal wedding program, which includes the full Order of Service at the Westminster Abbey, an engagement photo taken by Mario Testino, and a personal message of appreciation from the couple.
"We are both so delighted that you are able to join us in celebrating what we hope will be one of the happiest day of our lives," the couple wrote in the program. "The affection shown to us by so many people during our engagement has been incredibly moving, and has touched us both deeply. We would like to take this opportunity to thank everyone most sincerely for their kindness."
Boasting Prince William's coat of arms on the front cover and Middleton's coat of arms on the back cover, the 28-page program details the music, prayers, introductory words, vows, and procession of the ceremony.
The wedding service will start at 11 a.m. local time (6 a.m. EDT) on Friday. It will be conducted by Dean of Westminster John Hall and solemnized by Archbishop of Canterbury Rowan Williams.
Prince William will first enter the Great West Door of the abbey with his best man and younger brother, Prince Henry, followed by the entrance of the groom's grandmother, Queen Elizabeth II.
Middleton will walk down the aisle to the tune of "I Was Glad" by Sir Charles Hubert Hastings Parry, which was written for the coronation of King Edward VII in 1902. The bride will be accompanied by her father, Michael Middleton.
Instead of promising to "obey," Middleton will vow to "love, comfort, honor, and keep" her husband. With Prince William not planning to wear a ring, only he will say "With this ring I thee wed" as he slips the wedding band on Middleton's finger.
An hour and 15 minutes later, at 12:15 p.m., the newlyweds will travel from the abbey to the Buckingham Palace in a 15-minute carriage procession with the Captain's Escort of the Household Cavalry.
Upon their arrival at the London home and the primary residence of the British monarch, the newly married couple, Queen Elizabeth II, and their family members will appear on the Buckingham Palace balcony to wave to the crowd at 1:25 p.m.
London tourists and residents will be able to buy their own copies of the official program from St. James's Park, Green Park, Hyde Park, and Trafalgar Square.