NEW YORK—Amtrak is planning to close some tracks for weeks and months at a time as it undertakes repairs at New York's congested Pennsylvania Station, the site of recent derailments that disrupted travel for hundreds of thousands of commuters.
Amtrak Chief Executive Officer Wick Moorman announced the repairs on Thursday but did not provide details of which tracks could be closed, when and for how long.
According to Amtrak's "State of Good Repair Plan," dated April 2017 and seen by Reuters on Tuesday, the fixes may be "intrusive at times and it will require operational and service changes" by Amtrak, as well as NJ Transit and the Long Island Rail Road, which lease tracks and space from Amtrak.
Those operators are now reviewing the Amtrak plan, so details could change in coming days.
Some repairs will cause "significant service impact" this summer, requiring that certain tracks be out of service for 19 days from July 7 through July 25, according to the plan. Another project will last 25 days from Aug. 4 through Aug. 28, to replace timber, tracks, signals and concrete.
Switch and track replacements will also cause some sections to be out of service for 30 days at a time, in February 2018 and again in April and May of next year.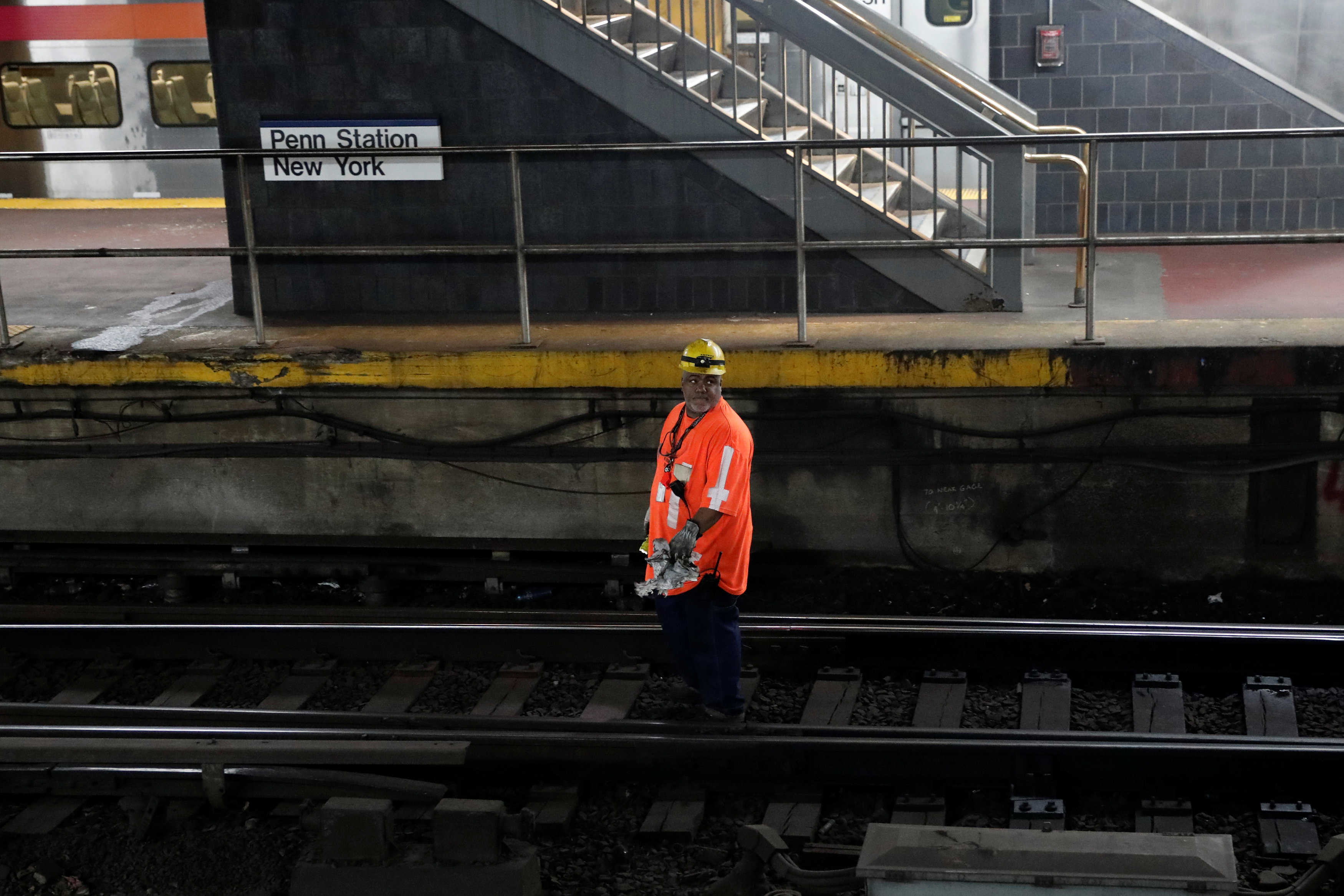 In a statement on Tuesday, Amtrak said it is working to "develop and refine" its Penn Station plan and met Monday with officials from NJ Transit and the LIRR, who are now reviewing Amtrak's plan. The three railroads will meet again on Thursday.
"All groups are working with the common goal of creating service schedules that minimize impact on the traveling public," the statement said.
Amtrak spokeswoman Chelsea Kopta would not discuss details of the document other than to say that Amtrak has not publicly released a plan. She said one will be announced as soon as next week once Amtrak, NJ Transit and the LIRR agree on a "unified approach."
New York, with its crowded station and decaying, century-old rail tunnels underneath the Hudson River, is a chokepoint on Amtrak's Northeast Corridor, which runs from Washington to Boston and is the operator's only profitable section.
Its customers – and even more commuters from suburbs in New Jersey and Long Island – have repeatedly been caught in hours-long delays after derailments and other incidents.
Work will begin in the most complex part of the station on its western side. In that area, routes are sorted for trains entering from the Hudson River tunnels and LIRR's West Side Yard.