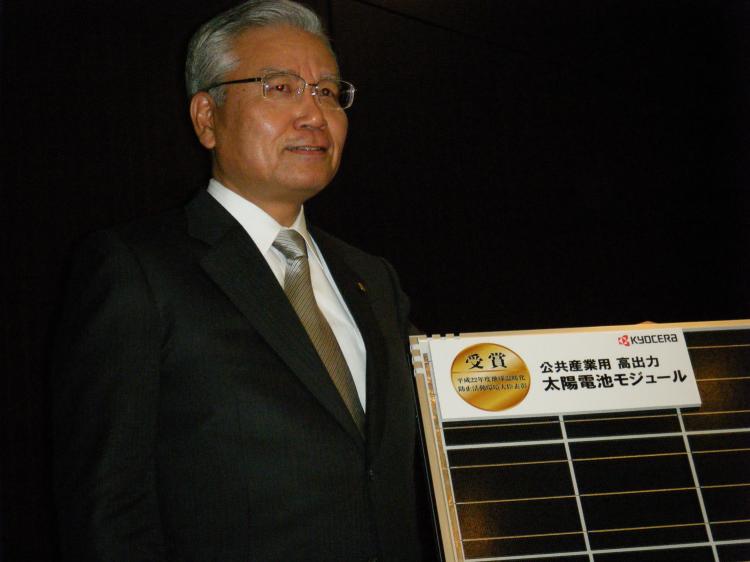 A few weeks into Japan's nuclear crisis that started over six weeks ago now, Prime Minister Naoto Kan said that the island nation needs to revise its energy generation plan, possibly replacing at least some of planned nuclear plants with expensive solar panels. According to the nation's plan presented last June, about 14 new nuclear power plants would be constructed by 2030.
Although the policy change could greatly benefit photovoltaic cell makers such as Panasonic and Sharp, a Goldman Sachs analyst recently estimated that $150 billion would be the minimum cost to install solar panels to generate 108 gigawatts of electricity over the next decade—the amount that would be produced by nine nuclear plants slated for construction by 2020.
The goal of the June plan was for nuclear power to supply 50 percent of the nation's energy needs by 2030, up from 29 percent in 2009.
Kan said on March 31 that such policies would need to be revised in the face of the current situation.
Japan will most likely establish a campaign to encourage the use of solar panels, Takashi Watanabe, a Tokyo-based analyst at Goldman Sachs Group Inc., wrote in a report cited by Bloomberg News.
Even though the anti-nuclear movement is growing in Japan and around the world in the wake of the world's biggest nuclear crisis since Chernobyl, analysts say that solar power is still too expensive to flourish in the market without subsidies.