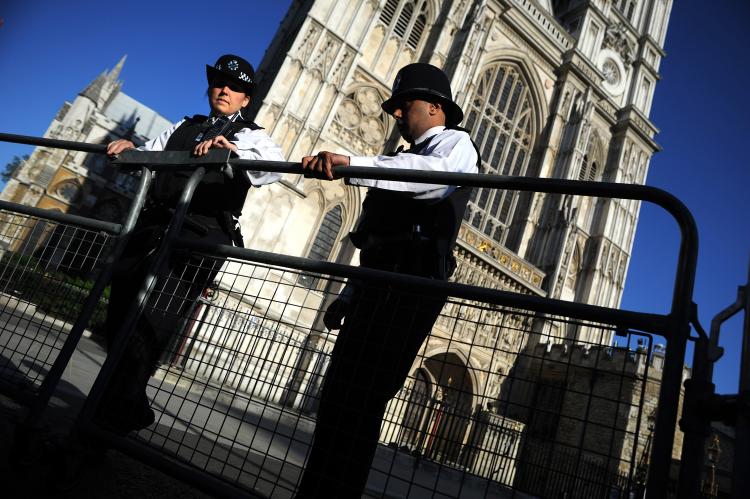 Just less than two days until Prince William and Kate Middleton tie the knot on Friday, London's Metropolitan Police is tightening the security for the 1 million people expected to fill the streets of London for the big event.
To prevent any protests from forming, authorities are closely watching Facebook and Twitter for any signs of event planning, as in many parts of the world, social media outlets have been effective tools for quickly mobilizing protesters.
"The Internet gives these people a huge megaphone that they otherwise wouldn't have," Micah Sifry of the Personal Democracy Forum told ABC News.
Aside from tracking demonstration plans on the social media sites, the police and security personnel also banned social media usage at Westminster Abbey during the ceremony, afraid that some of the 1,900 guests inside the church might leak details of the wedding via social media ahead of live television broadcasts.
Event organizers are set to arrange for signal-blocking technology to be installed at the venue, which would also cut off phone signals to prevent ring tone disruptions.
With some wedding guests planning to arrive as early as two hours before the ceremony official starts at 11 a.m., Buckingham Palace warned guests that no toilet facilities will be available, and therefore should take appropriate measures ahead of time.
Prince William will arrive at the Abbey around 40 minutes before Middleton to greet visiting heads of state.