Snowden's Asylum Request Rejected by India
July 2, 2013 12:45 pm Last Updated: July 3, 2013 4:12 pm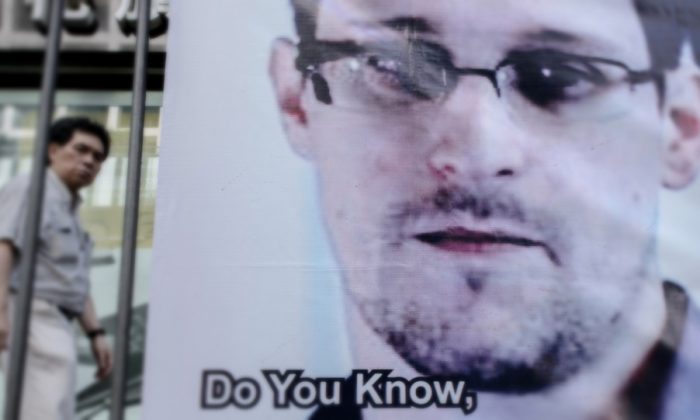 India on Tuesday refused a request for political asylum from NSA leaker Edward Snowden, who fled to Hong Kong last month after leaking top-secret documents about the U.S. surveillance programs. He is believed to be staying in a transit area at an international airport in Moscow.
"I can confirm that earlier today our Embassy in Moscow did receive a communication dated 30 June from Mr Edward Snowden," said Indian Foreign Ministry Spokesman Syed Akbaruddin in a press statement.
"That communication did contain a request for asylum. We have carefully examined the request. Following that examination we have concluded that we see no reason to accede to the request," he said.
WikiLeaks said in a statement that Snowden has asked for asylum in several countries, including Russia, China, Brazil, India, and Ireland. On June 30, 2013, WikiLeaks' legal advisor in the Snowden case, Sarah Harrison, submitted a number of requests for asylum and asylum assistance on his behalf.
"The requests were delivered to an official at the Russian consulate at Sheremetyevo Airport in Moscow late in the evening," WikiLeaks said, while adding that the documents were to be delivered to the relevant embassies in Moscow.
The Obama administration has asked governments across the world not to grant asylum to Snowden as he is accused of espionage and leaking classified information in the U.S.
"He's still a U.S. citizen. He still enjoys the rights of his U.S. citizenship, which include the right to a free and fair trial for the crimes he's been accused of," State Department spokesperson Patrick Ventrell said on Monday in a media briefing.
India is the fifth most tracked country under the vast U.S. surveillance program. External Affairs Minister Salman Khurshid said in a media briefing that it is "not actually snooping" rather through some of the information that the U.S. got out of their scrutiny, they were able to use it to prevent serious terrorist attacks in several countries.
"This is not scrutiny and access to actual messages. It is only computer analysis of patterns of calls and emails that are being sent," Khurshid, who is currently in Brunei to attend series of ASEAN meetings, told reporters.
"It is not actually snooping on specifically on content of anybody's message or conversation," he said.