BEIJING—Customs officers in southern China's tech hub Shenzhen busted a group of criminals using drones to smuggle 500 million yuan ($79.8 million) worth of smartphones from Hong Kong to Shenzhen, the state-run newspaper Legal Daily reported on March 30.
Authorities arrested 26 suspects who used drones to fly two 200-meter (660-feet) cables between Hong Kong and the mainland to transport refurbished iPhones with a total value of 500 million yuan, the paper said in a report on the crackdown by Shenzhen and Hong Kong customs. The two cities border each other.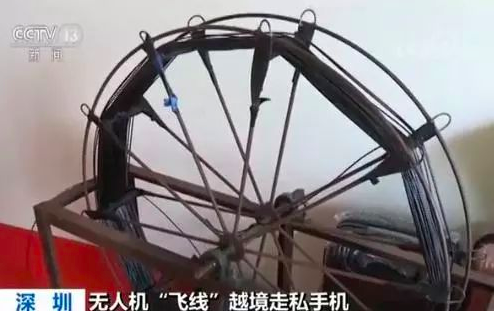 "It's the first case found in China that drones were being used in cross-border smuggling crimes," the Legal Daily reported, citing a news conference held by Shenzhen customs on March 29.
The smugglers usually operated after midnight and only needed seconds to transport small bags holding 20 iPhones, according to the report. The gang could smuggle as many as 15,000 phones across the border in one night, it said.
The Shenzhen customs authorities estimated that the smugglers could earn tens of millions of yuan in a month.
Regulating the use of drones has become an important task for China, the world's largest manufacturer of consumer drones.
China published strict rules last year to tackle incidents of drones straying into aircraft flight paths, including requiring owners of civilian drones to register with local authorities if they own craft up to a certain weight.
From Reuters. Epoch Times staff member Annie Wu contributed to this report.