UPDATE: According to a spokesman for the Nassau County Police Department, all three passengers aboard the aircraft have been confirmed dead. 
The spokesman said the crash created a large field of debris in Syosset, and NCPD detectives are on the scene investigating. He said the investigation is ongoing.
A small plane crashed in Syosset, on New York's Long Island, at 3:39 p.m. on May 3, killing one person, according to the Federal Aviation Administration (FAA).
The FAA says it is unaware of the whereabouts of the other two people aboard the aircraft.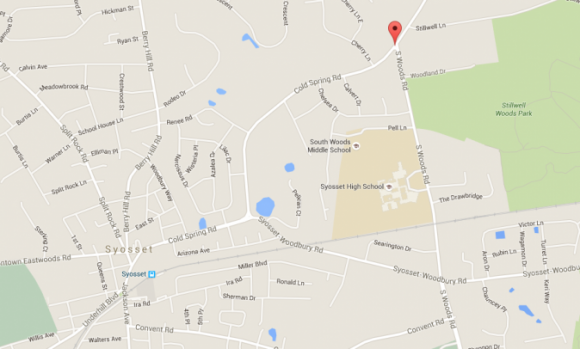 The Beech BE35 crashed in a wooded area on Cold Spring Road near 3 southern Long Island schools—South Woods Middle School, Syosset High School, and Berry Hill Elementary School—prompting police to advise all students and faculty to remain indoors.
The plane was on its way Robertson Field in Connecticut from Myrtle Beach, S.C.
In a written statement, the FAA said it will work with the National Transportation Safety Board to investigate the probable cause for the accident.
According to the FAA, this is the sixth Beech aircraft to have crashed nationwide since April 20—this is the second fatal one reported since.