Silicon Valley billionaire and Paypal co-founder Peter Thiel said on Sep. 19 that he plans to endorse President Donald Trump in the 2020 election.
Thiel was talking to author Peter Robinson in a fresh episode of "Uncommon Knowledge" on Fox Nation on Thursday about the 2020 election, among other issues.
He issued a warning about Democratic presidential contenders Senators Elizabeth Warren (D-Mass.) and Bernie Sanders (I-Vt.), whom he said are running on socialist agendas, saying he thinks "the president will get reelected … but the socialists are not to be underestimated," said Thiel.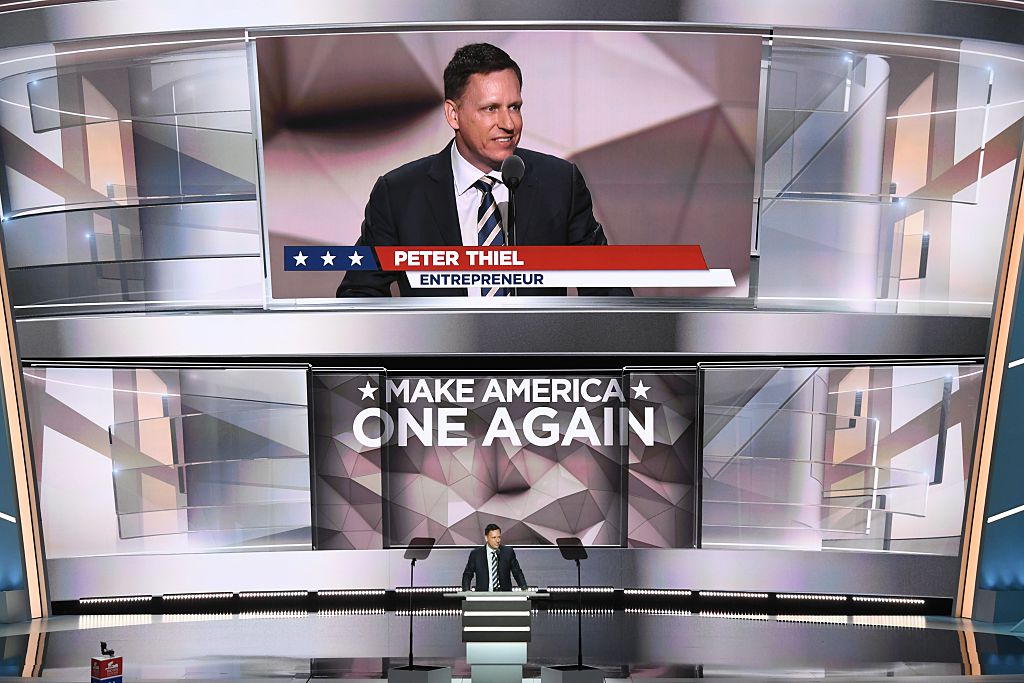 Thiel shared about an essay he recently wrote and called politics a divisive "field of battle."
"I would like us to be honest about how terrible politics is," he said. "As someone who is generally libertarian, I would like to live in a world that is less conflict, less politics."
"I think we must always resist this naive form of politics," Thiel added, "that politics is just this mechanistic process where we take a poll and we get to some syrupy answer that everyone can agree with…that's not what politics is about at all," he said.
Thiel also raised his concerns about zero-interest rates and said it has the likelihood to lead to "redistribution of capital."
"It doesn't mean that zero percent interest rates lead directly to socialism, but I find the rates alarming as low as they are," he said.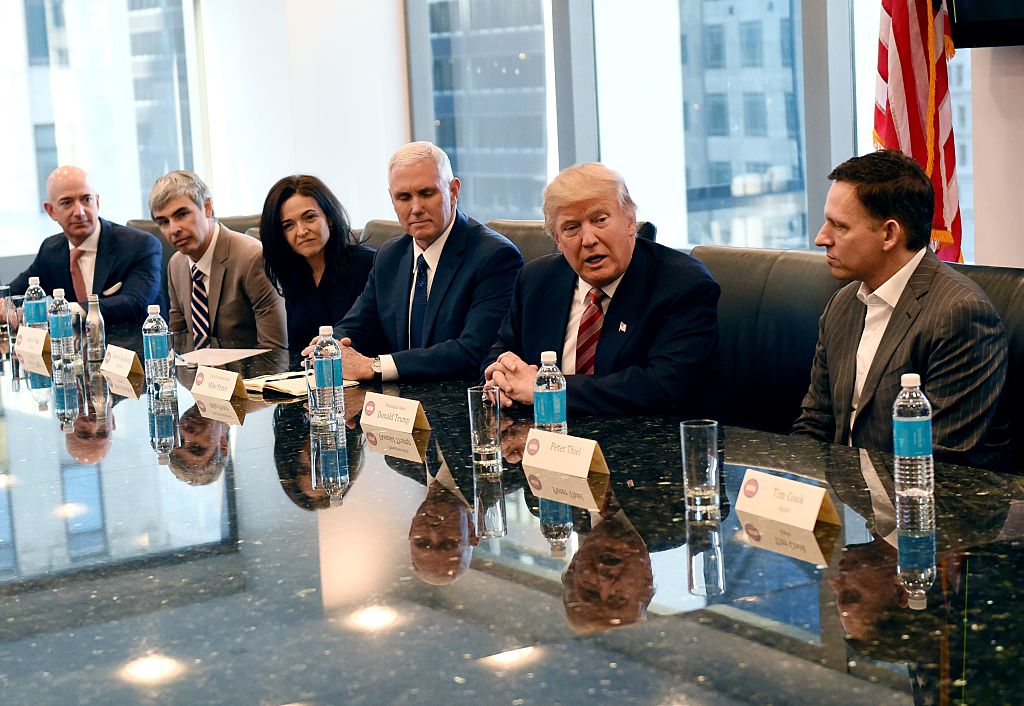 In the later segment of the show, Thiel talked about education and he encouraged students to drop out of college and take up science and tech-related careers.
He said his advice for students today would be to focus more on their future and not take the education track as the only option.
"The reasonable advice I would give my former self 30 years ago would be to think a lot harder about the future. Don't think of education as a substitute for the future—try to think concretely about what you want to do," he said.
Earlier this year, Thiel had accused Google of working with the Chinese communist regime and not with the U.S. administration. He had demanded a federal investigation to check if there is any "foreign infiltration" at the tech company while speaking at the National Conservatism Conference in Washington in mid-July, according to Fox Business.
While speaking on "Sunday Morning Futures" Thiel had expressed his concerns specifically about Google's Artificial Intelligence lab in China. He said the Chinese constitution makes it mandatory that all research happening inside the country be shared with the People's Liberation Army.
"I think it is unprecedented in the last 100 years, or ever, that a major U.S. company refused to work with U.S. military and has worked with our geopolitical rival," Thiel said. "So this is not a liberal-conservative thing. … This is absolutely unprecedented."
Trump responded to Thiel's accusations against Google in a message on Twitter on July 16.
"Billionaire Tech Investor Peter Thiel believes Google should be investigated for treason. He accuses Google of working with the Chinese Government." @foxandfriends A great and brilliant guy who knows this subject better than anyone! The Trump Administration will take a look!" Trump said.