North Korean state-owned printing companies are having to print a wider range of 2018 calendars as sales of calendars that glorify the Kim family regime plummet.
"You can see a shift in public attitude towards the calendars. As the years have passed, calendars depicting propaganda for Ryomyong Street, orphanages, and Mt. Paektu have become less and less popular," a source in Pyongyang told Daily NK on Dec. 19.
So-called glorification calendars of the Kim family have also dropped in price as sales have declined while calendars featuring movie stars, food, ceramics, and landscapes rise in popularity.
The source said he believes the shifting preferences for calendars reflect public sentiment towards Kim Jong Un and a preference for more relatable subjects rather than "deceptive propaganda."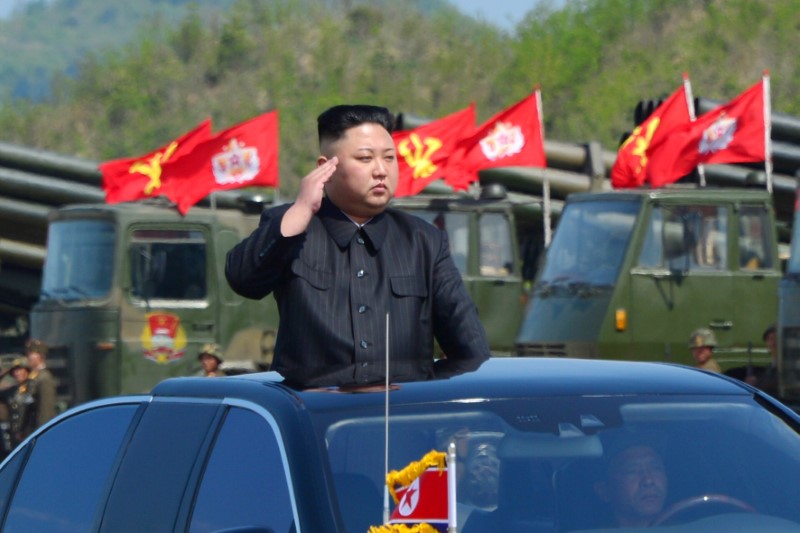 That sentiment has forced state-owned publishing companies like the Foreign Languages Publishing House and the Korea Stamp Company to request approval to produce calendars free of propaganda so they can earn more money for the government.
"In this day and age, even the Pyongyang Publishing House must respond to customer demand or risk falling behind the competition," the source said.
The shift is a small one but significant when taken together with other indications that something has begun to shift in the hermit kingdom.
North Korea does its utmost to block outside information from entering the country but despite sometimes severe punishment, including imprisonment, smuggled South Korean film and TV shows are having a profound impact on the society.
TV shows could even topple the regime, said one expert.
"The citizens do not care about state propaganda but increasingly watch illegally imported South Korean movies and dramas. The domestic system of control is weakening as the days go by," defector Thae Yong Ho, a former deputy chief at the North Korean embassy in London, told Congress in November.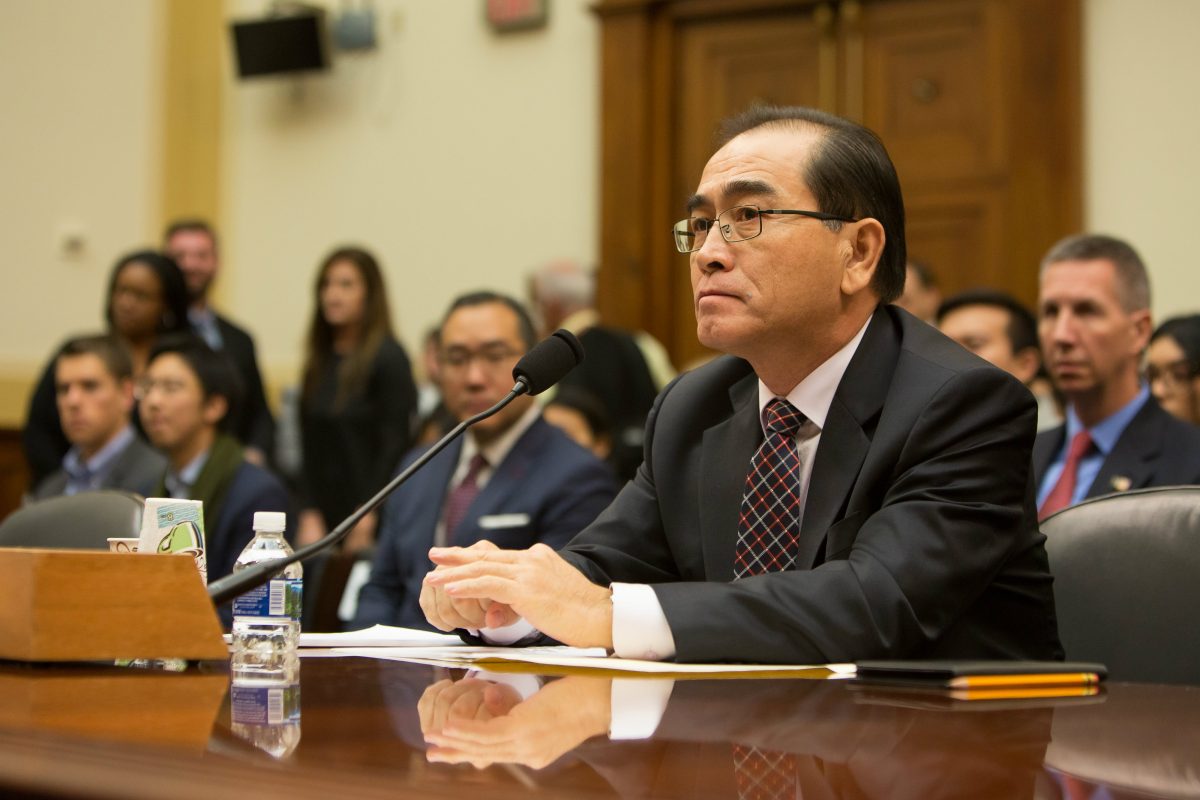 Thae said one way to bring down the brittle North Korean regime is simply to break through its information blockade and make entertainment programs designed to dismantle North Korean brainwashing.
"We now know that the communist systems of the Soviet Union and East European countries crumbled as a result of the dissemination of outside information," Thae told the House Foreign Affairs Committee in Washington, D.C., on Nov. 1.
"Indeed, the Berlin wall would not have easily collapsed if East German people did not regularly watch West German TV."
According to North Korean authorities themselves, foreign media and ideas are so "toxic" they can quickly dissolve the socialist state.  
In a lengthy article published in June, two North Korean propaganda outlets called on North Korea to reject foreign "cultural poisoning." The article warned North Koreans against "imperialist ideological and cultural poisoning" and called for a "revolutionary ideological offensive" that would turn the "cultural front" into "an impregnable fortress."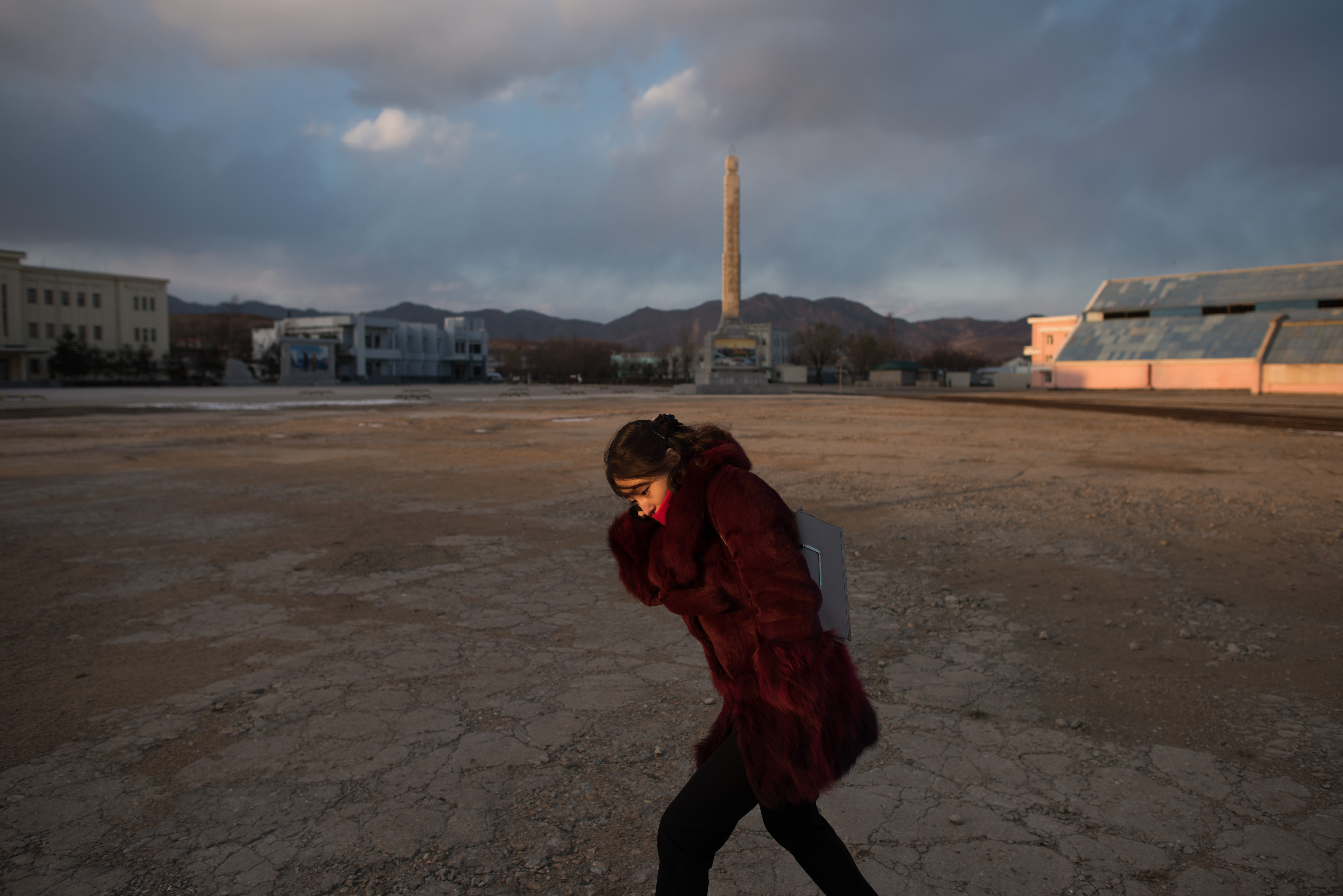 "In the socialist society, the imperialist ideology and culture, the corrupt capitalist idea, should not be tolerated under any circumstances," the outlets stated. "It is the truth proven by history that if a slightest manifestation of the corrupt capitalist idea is tolerated, socialist society itself cannot exist."
"Corrupt ideas spread by the imperialists are more dangerous than atomic bombs for the countries in the process of socialist construction," it continued.
The article claims these ideas destroy faith in socialism and leave people "disarmed ideologically." To counter that threat, that article calls for the "corrupt bourgeois ideology" to be "totally eliminated from the earth."
"It is imperative to set up a mosquito net in all realms of social life. It is important to thoroughly block, first of all, the channels through which the imperialist ideological and cultural poison can infiltrate.
But despite the regime's paranoid emphasis on ideological purity, signs are growing that imported South Korean culture has already penetrated the society.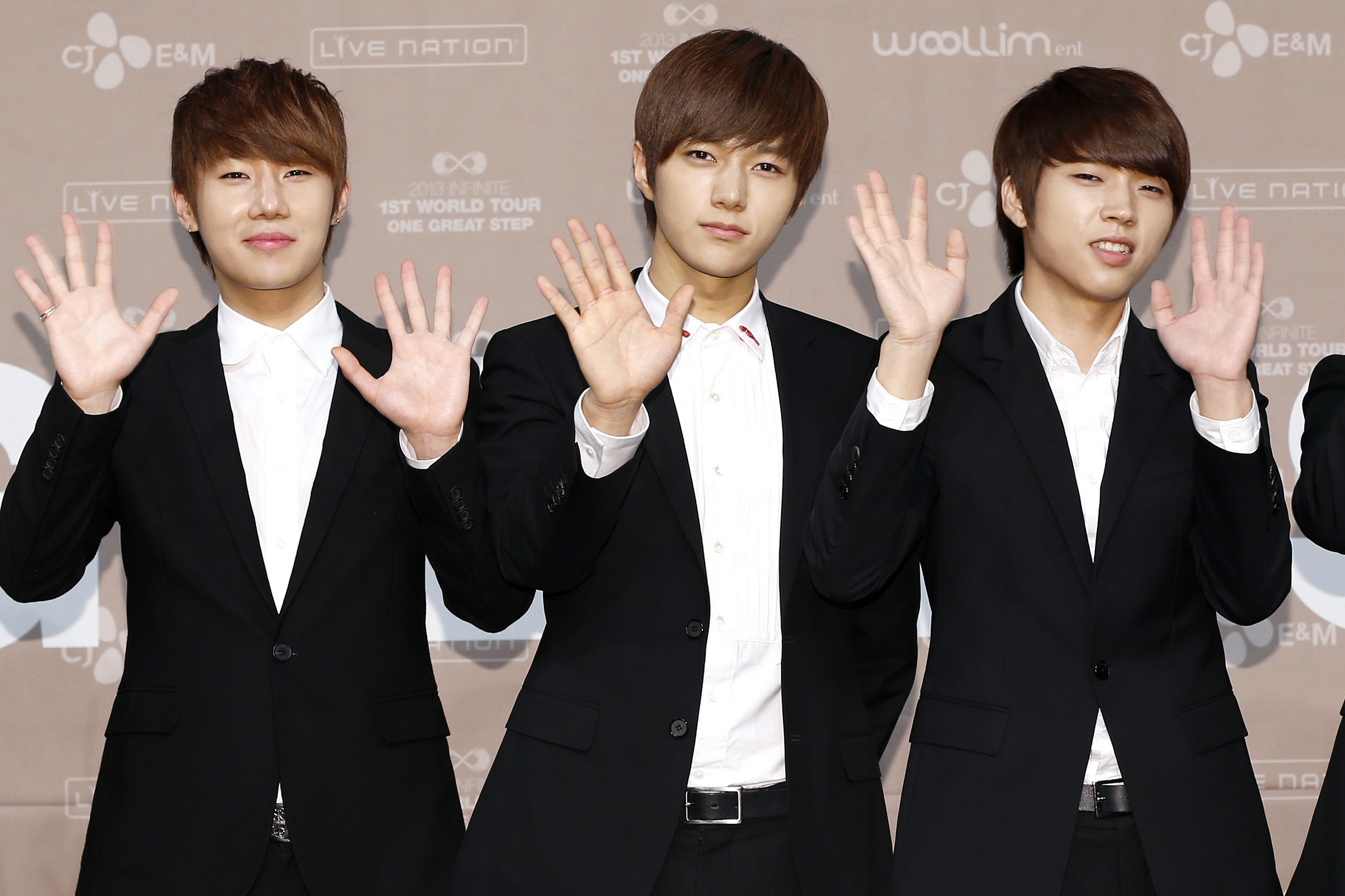 Part of that is because North Korea had to tolerate a limited free-market after famines claimed millions of lives in the 90s. In the local markets, or "jangmadang," that form much of the informal economy, dealers sell everything from food to calendars.
The markets have introduced a new level of choice into North Korea and have become the defining element of the generation born during the famines, now known as the "Jangmadang Generation."
This generation has daringly adopted seeming innocuous trends from South Korea, like dying their hair lighter shades, reported Daily NK.
"An increasing number of young people prefer capitalist hairstyles over the old-fashioned Joseon (North Korean) hairstyle," a source in North Hamgyong Province told Daily NK on April 21.
"There have been people before who dyed their hair lighter a few years ago, but recently the number has increased dramatically," she said.
The North Korean regime looks at hair dying as anti-socialist behavior and officially prohibits it, but young people are ignoring the regulation, a dramatic change in attitude towards the authority of the party state.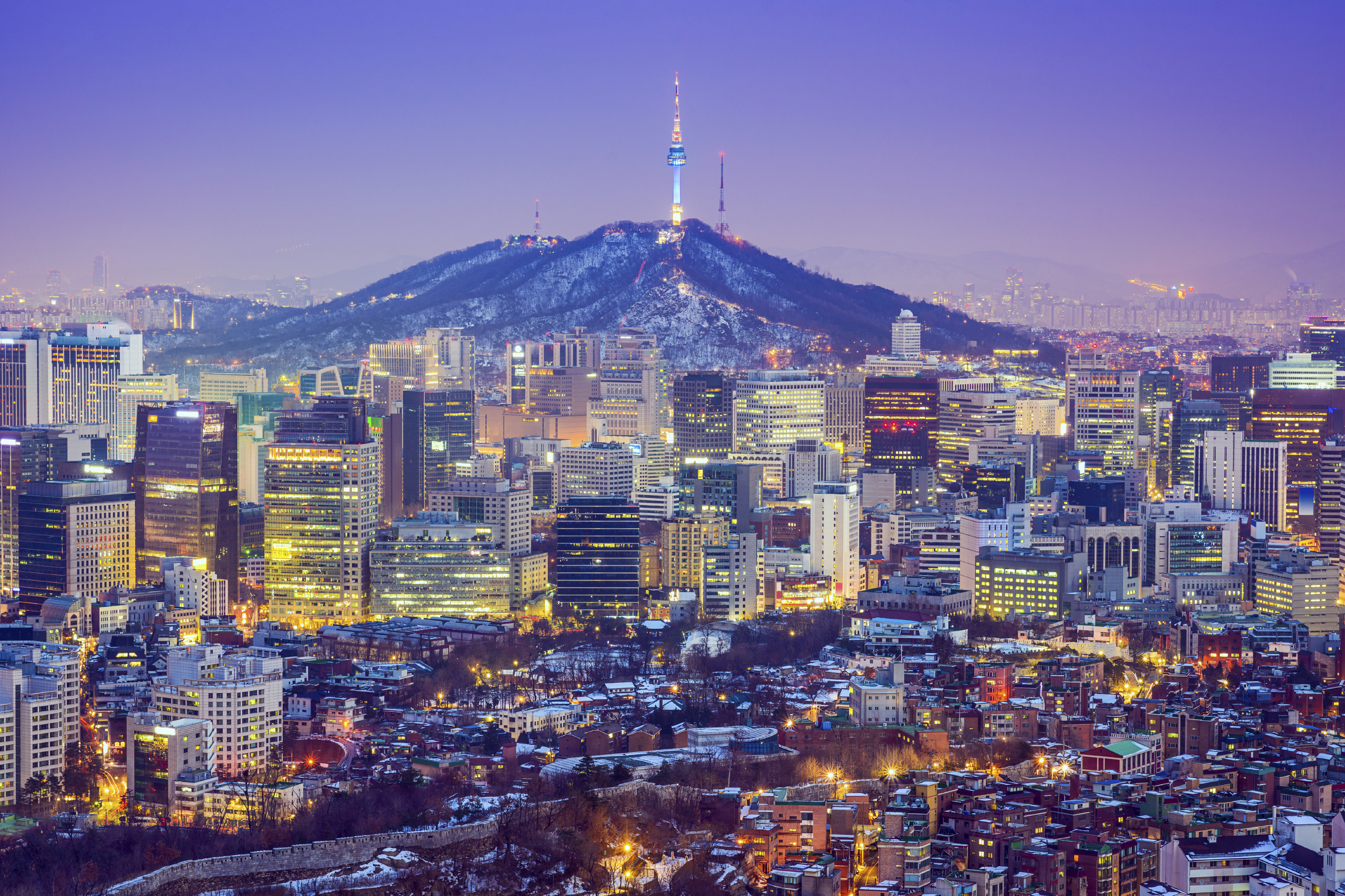 South Korean media have also inspired new dancing styles, and a change to shouting the South Korean word for "cheers," "geonbae," rather than the North Korean "chukbae," to mark a toast.
But while the regime hasn't taken a heavy hand towards North Korean women getting beauty ideas from South Korea dramas, there is more concern about the popularity of South Korean media among security personnel.
"There is a saying in North Korea that security agents 'are of two hearts,'" a source told Daily NK.
"They have to track down and punish individuals guilty of engaging in an activity that they themselves also enjoy."
"The popularity of foreign media among elite security agents—the first line of defense protecting the Kim family regime—is a clear sign of weakness in the country's ideological system."