This week's style diary guest is Derek Warburton. The celebrity stylist and co-founder of LaPalme Magazine was recently honored by the city of Los Angeles with the Style Ambassadorship Award for his outstanding philanthropic work in Los Angeles and across the country. Derek also spends a lot of time in New York, and is the style ambassador this year for Nolcha, a fashion show production company. During this week's New York Fashion Week, Derek is sharing with us his perspective on style in this week's Style Diary.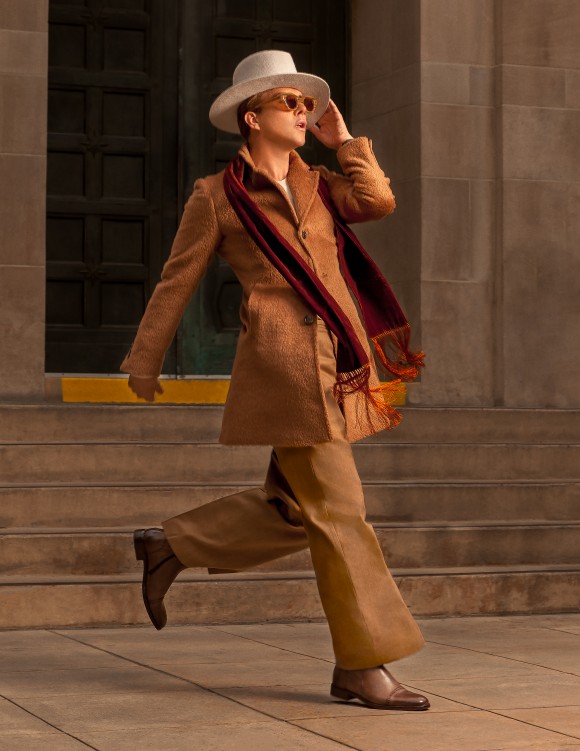 Sibylle Eschapasse: Describe your style? 
Derek Warburton: My style is an eclectic look of a bohemian artist, classic gentleman, and with a whiff of street style.
Ms. Eschapasse: If a close friend were to describe your personality in three words, what would they be? 
Mr. Warburton: Three words that would be used to describe me are loyal, ambitious, and a die-hard hustla.
Ms. Eschapasse: How has you style evolved since you were a teenager? 
Mr. Warburton: My style has evolved due to the times. The '90s were so glam and fun with Moschino and all the wild looks of the moment. Now as an adult I work and travel constantly so I need to look professional but yet cool. I'm definitely more refined.
Ms. Eschapasse: What is the wildest thing you have ever worn? 
Mr. Warburton: The wildest thing I ever wore was clubbing with all of my fashion designer friends at a place in Milan called Plastic. I wore a Comme des Garçons wedding dress that looked like meringue with my hair up wrapped in a pearl head piece.
Ms. Eschapasse: How do you dress on workdays versus weekends? 
Mr. Warburton: I work everyday. Whether I work or werk.  
Ms. Eschapasse: What are a few accessories you can't live without? 
Mr. Warburton: I can't live without my Fendi monsters, my sapphire and diamond broach; and my Louboutin loafers, all of them. The one item that makes me feel confident are my diamond bangles, all of them.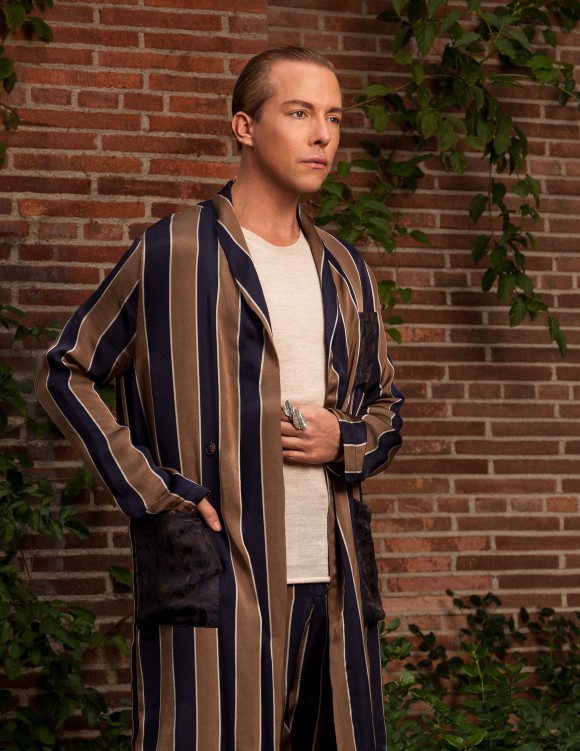 Ms. Eschapasse: What's one item that makes you feel instantly more confident?
Mr. Warburton: Mascara makes me confident. I don't wear any makeup on the weekends, but I will also throw on some mascara to make my look awake!
Ms. Eschapasse: Who have been your greatest fashion influences?
Mr. Warburton: I'm not influenced by any one individual or individuals. There are so many influences everywhere. Photography inspires me more or an image than any one specific thing.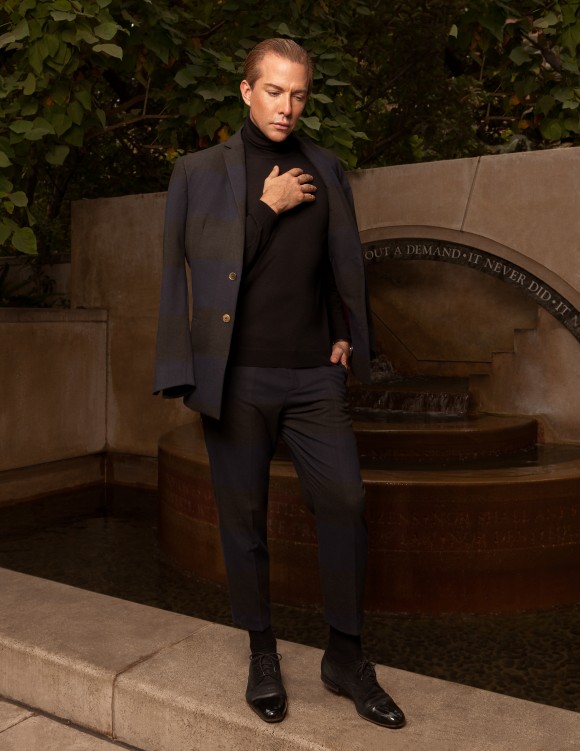 Ms. Eschapasse: Who is your style icon? 
Mr. Warburton: I don't have a style icon per se. I love the work Karl Lagerfeld has produced over the years. I love how Jared Leto is styled.
Ms. Eschapasse: What does having style mean to you? In other words, please define style.
Mr. Warburton: Style can't be defined as anything more than an aura. It could be the way you walk, speak, and carry yourself. Mannerisms are essential to creating a style.
Ms. Eschapasse: What is the one purchase that you are most proud of? What would you pay a lot of money for, and what would you never pay much money for? 
Mr. Warburton: I'm always proud to buy jewelry. I'm obsessed with rings and bracelets, obsessed. I hate paying a lot for trousers. I look best in skinny so I always have amazing accessories, a major jacket, a fabulous top, and I always wear skinny pants from Zara. No matter how many times I have spent a lot of money on designer trousers, I always go back to my Zara skinnies.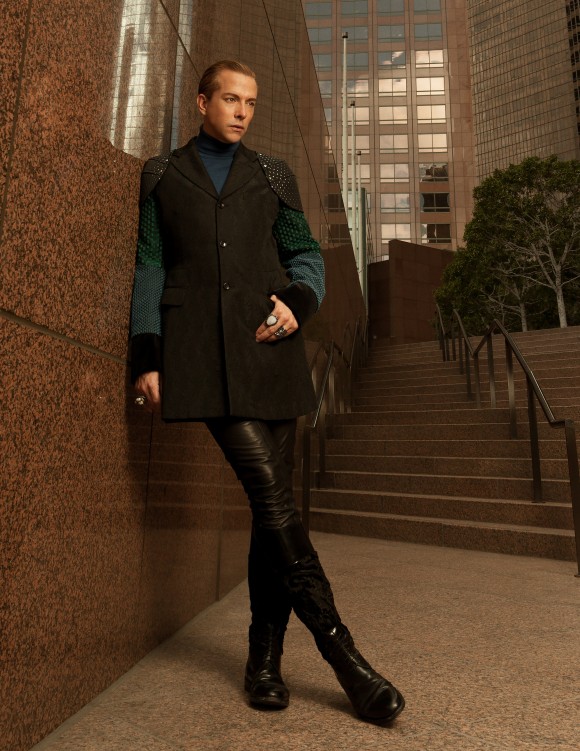 Ms. Eschapasse: When you go on the red carpet, how do you want your outfit to make you feel? Which designers can help you achieve that? 
Mr. Warburton: When I am on the carpet I like to feel tailored and look tailored. Great blazers have become my staple with a white shirt, skinny pants, and either boots or a pointy shoe. I love wearing Dior, Gucci, and Margiela on the carpet.  
Ms. Eschapasse: What do you think of how others dress and what's your advice to people who would like to develop their personal style? 
Mr. Warburton: The best way to create a personal style is not to overbuy and find your "uniform." Many would say that is boring, but once you own your staples you can experiment with creating a more signature look. When shopping, you know an item is for you if you can wear it out of the store with what you are already wearing. That is how a style is created effectively, without a lot of mistakes.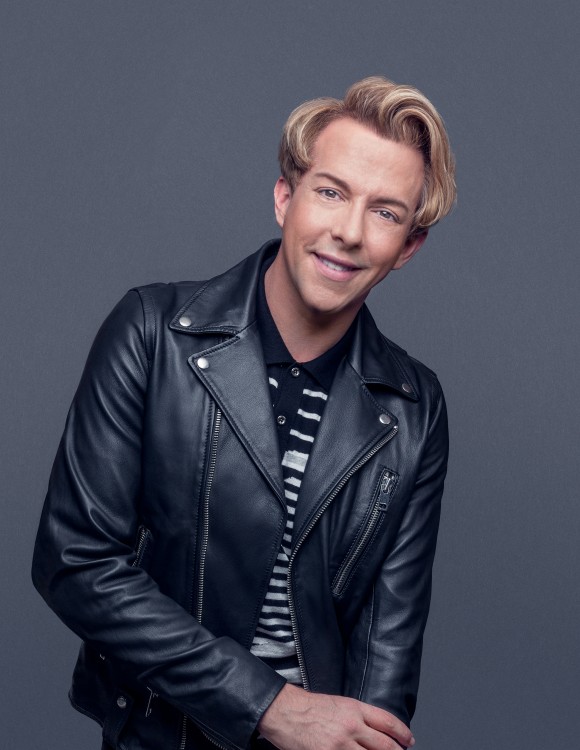 Derek's Favorites
Favorite color: Cream
Favorite perfume: Black Orchid by Tom Ford
Favorite restaurant in NY: Indochine
Favorite drink: Rosé … Rosé all day honey
Favorite movie: "Elizabeth" with Cate Blanchett
Favorite book: "The Big Book of Chic" 
Favorite quote: The HUSTLE is real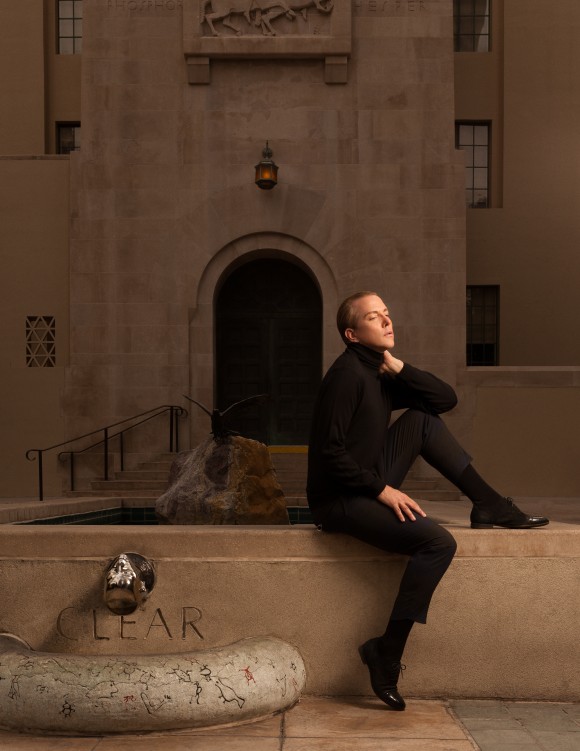 Sibylle's Style Diary is a column that explores style from the perspective of choices, and what that means for different people, with personal advice from some of the most stylish people in New York.
Sibylle Eschapasse is originally from Paris and now lives in New York. She contributes to various publications, in addition to working for the United Nations, and is the author of the children's book "Argy Boy, A New York Dog Tale." She may be reached at sibylle.eschapasse@gmail.com