This week's style diary is about Jedediah Bila. The beautiful American television and radio host, columnist, and author is mostly known for her role on the popular TV show "The View."
Sibylle Eschapasse: Describe your style?
Jedediah Bila: I guess I'd say casual chic. I really, really like to be comfortable. Anything that remotely resembles sweats, but looks a little fancier, has my name written all over it. I like jumpsuits, cozy jeans, anything super-soft and easy to move around in. Not a fan of anything strapless—drives me nuts all night!
Ms. Eschapasse: If a close friend were to describe your personality in three words, what would they be? 
Ms. Bila: Deep. Loyal. Real.
Ms. Eschapasse: How has your style evolved since you were a teenager? 
Ms. Bila: In high school, I had to wear a uniform. While it was easy to get dressed in the morning, it drove me a little crazy because I couldn't express myself through clothing during those years when you're really finding yourself. When I got to college, I kind of overcompensated by dressing up for class a lot—long skirts, heels, you name it. I always kind of had my own unique style, but most of it came from my mom. She's the fashionable one. I just do my best to copy her when I can!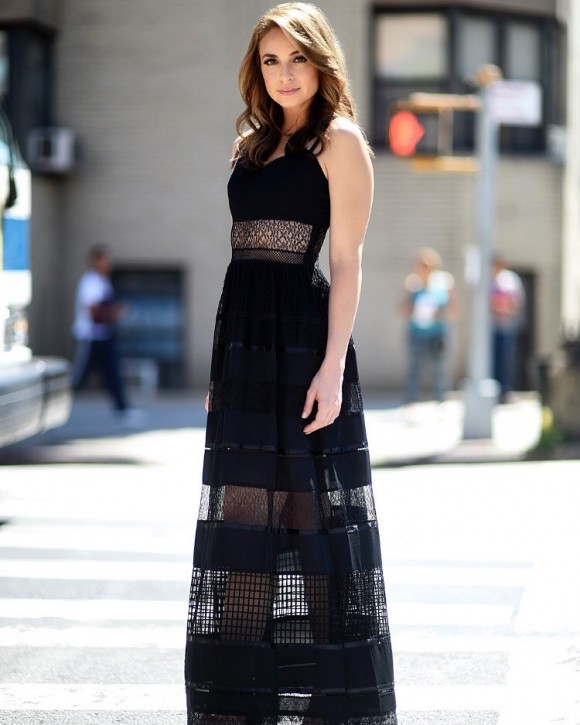 Ms. Eschapasse: What is the wildest thing you have ever worn? 
Ms. Bila: Oh … the list is long. I once wore a brown unitard with a tiny gold chain belt in Midtown Manhattan at 3:00 in the afternoon. Don't ask. I also had 17 pairs of colored suede boots in high school. And then there was the bustier phase. I turned lingerie into tops for a bit. Once again, don't ask.
Ms. Eschapasse: How do you dress on workdays versus weekends? 
Ms. Bila: On workdays, I'm really lucky to be dressed by the amazing team at "The View." I get to choose from their fantastic selections. I can wear a black tuxedo jumpsuit one day and fitted gray jeans with a red leather jacket the next. When I'm not working, I dress in super-comfy clothes—jeans and cozy sweaters in the winter, jeans and cozy tanks in the summer. The theme: cozy. 
Ms. Eschapasse: What are a few accessories you can't live without? 
Ms. Bila: I never take off my simple gold ankle bracelet. I don't leave the house without my Oliver Peoples sunglasses. And I own the most comfortable socks in the world. (Seriously, my socks would change your life.)
Ms. Eschapasse: What's one item that makes you feel instantly more confident? 
Ms. Bila: I don't have an item that boosts my confidence, really, but I always carry a little bit of Tarte lip gloss that can double as blush. Makes me look alive!
Ms. Eschapasse: Who have been your greatest fashion influences?
Ms. Bila: My mother and Audrey Hepburn.
Ms. Eschapasse: Who is your style icon? 
Ms. Bila: I always love what Jennifer Aniston is wearing.
Ms. Eschapasse: What does having style mean to you? In other words, please define style. 
Ms. Bila: Style is self-expression through clothes and accessories. It's original. Just like you.
Ms. Eschapasse: What is the one purchase that you are most proud of? What would you pay a lot of money for, and what would you never pay much money for?
Ms. Bila: I love, love, love my black leather jackets. They all kind of look the same, all varying degrees of edgy, but I love them all. I'd pay a lot of money for more Oliver Peoples sunglasses. And good jeans. When you skimp on jeans, it shows. I don't really buy expensive shoes—unless they're irresistible. And by that, I mean really, really comfortable.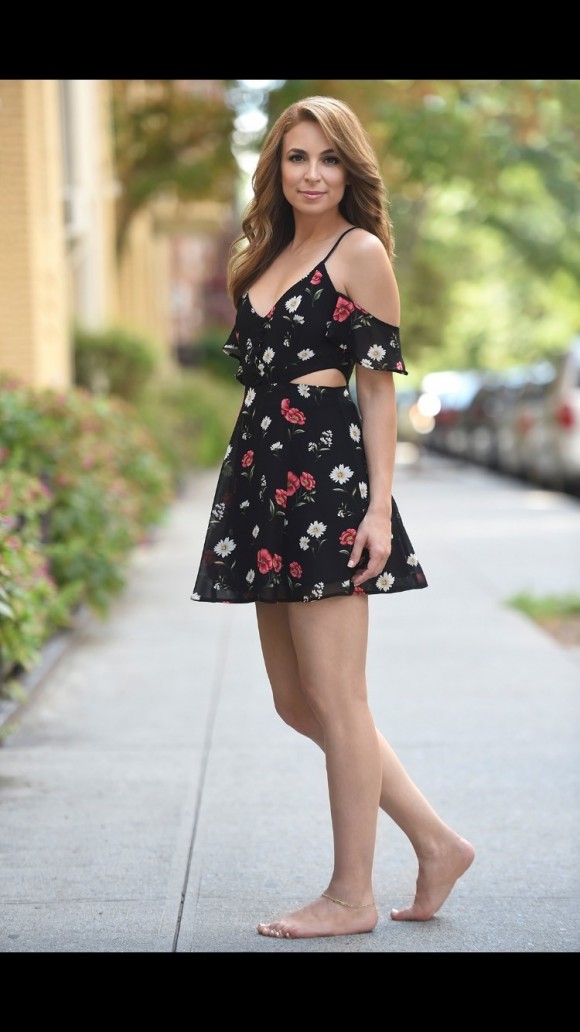 Ms. Eschapasse: When you go on the red carpet, how do you want your outfit to make you feel? Which designers can help you achieve that? 
Ms. Bila: Elegant, sexy, and unique. Saint Laurent, Versace, Valentino, Alexander McQueen, Donna Karan, to name a few!
Ms. Eschapasse: What do you think of how others dress, and what's your advice to people who would like to develop their personal style? 
Ms. Bila: I really like when people aren't afraid to be daring with clothing, hairstyles, and makeup. But as long as you're true to who you are, I think it comes through. My advice is to go with what makes you feel good inside. If you love yourself in it, you're off to a fantastic start.
Jedediah Favorites
Favorite color: Black, off white, chocolate brown, eggplant purple
Favorite perfume: I don't wear perfume!
Favorite restaurant in New York: Ellary's Greens
Favorite drink: Sangria
Favorite movie: This is tough. There are too many. "The Omen," "Terminator 2," "The Notebook," "Ghost"—I could go on and on.
Favorite book: "The Great Gatsby"
Favorite quote: "When you love someone, from Roosevelt to me, you go deaf, dumb, and blind."  —Hubbell Gardiner, "The Way We Were."
Sibylle Eschapasse is originally from Paris and now lives in New York. She contributes to various publications, in addition to working for the United Nations, and is the author of the children's book "Argy Boy, A New York Dog Tale." She may be reached at sibylle.eschapasse@gmail.com