A sheriff in Maryland voiced his disdain for sanctuary policies in a neighboring county after seven illegal immigrants were arrested for allegedly raping and/or sexually abusing women or children within the span of four weeks.
Nestor Lopez-Guzman was arrested in August in Montgomery County, which has a number of sanctuary policies for illegal immigrants, for allegedly molesting a 12-year-old girl and her younger brother who lived in the same house as him.
The El Salvadorean native said he did touch the boy's genitals, claiming it was part of a "cultural joke," but denied touching the girl.
Four of the five men arrested on similar charges are also from El Salvador.
Mauricio Barrera-Navidad, 29, and Carlos Palacios-Amaya, 28, were arrested in late July for allegedly raping an 11-year-old girl. Rodrigo Castro-Montejo, 25, also an illegal immigrant from El Salvador, was arrested by police on Aug. 10 on charges of rape and sexual assault for allegedly raping a female friend after she passed out from drinking. Nelson Reyes-Medrano, a 46-year-old father of 10, was arrested on Aug. 13 for allegedly raping a 16-year-old girl last year.
Kevin Mendoza, 26, was arrested on Aug. 16 for allegedly raping, assaulting, and trying to murder a woman. He is from Honduras.
And a Honduran man who is also in the United States illegally was arrested for allegedly raping his stepdaughter, 15, in the county.
Emilio Carrasco-Hernandez, 37, was deported less than three years ago. He was charged with second-degree rape, sex abuse of a minor, third-degree sex offense, and fourth-degree sex offense, according to WJLA. The man's wife told the broadcaster that she heard noises coming from a bedroom and went to see what was happening.
She was shocked.
Chuck Jenkins, sheriff in neighboring Frederick County, said that the policies in Montgomery County are "really outrageous."
"What they've down now is galvanize the fact that you can come into Montgomery County, commit a crime as an illegal alien and you won't feel the consequence," he said during an appearance on Fox News.
"You'll be prosecuted for the state crime but then once you're adjudicated, once you're released back on the streets, to potentially commit more crimes against the citizens."
Montgomery County Executive Marc Elrich said in an executive order (pdf) in July that county agencies are not allowed to ask people about their immigration status or help Immigration and Customs Enforcement (ICE).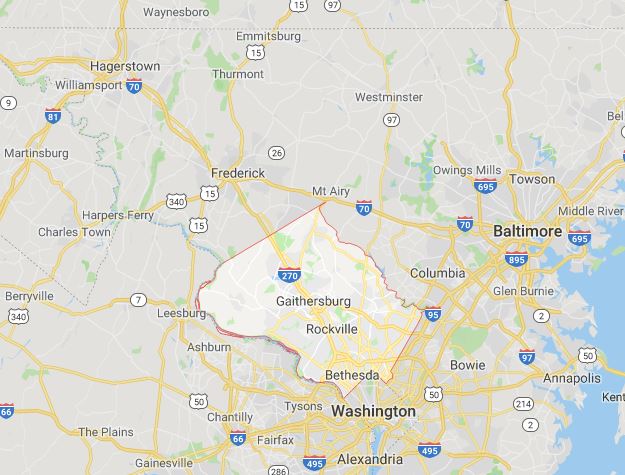 Elrich told WTOP recently that he might change the part of the executive order that prevents ICE agents from entering some parts of the county jail. He didn't comment on the string of arrests.
Jenkins said that Elrich's actions are creating a dangerous environment.
"What he's [Elrich] done effectively is jeopardize public safety throughout the central part of Maryland," he said. "Montgomery borders D.C., it borders Federick county, it's a gateway to central Maryland."
Montgomery County has not responded to questions sent by The Epoch Times regarding its sanctuary policies.
Montgomery County introduced sanctuary policies in 2014 (pdf), 2016 (pdf), and 2017 (pdf). Press releases from Montgomery County do not show the suspects' immigration status and WJLA noted that other men have been arrested for alleged sexual abuse during the month timeframe, which started in late July, but federal officials haven't been able to confirm their immigration status.
Montgomery County Republican Party Chairman Alexander Bush said in an emailed statement that Elrich's executive order is a "political stunt all about opposing a president he hates, even at the risk of the safety of Montgomery County residents."