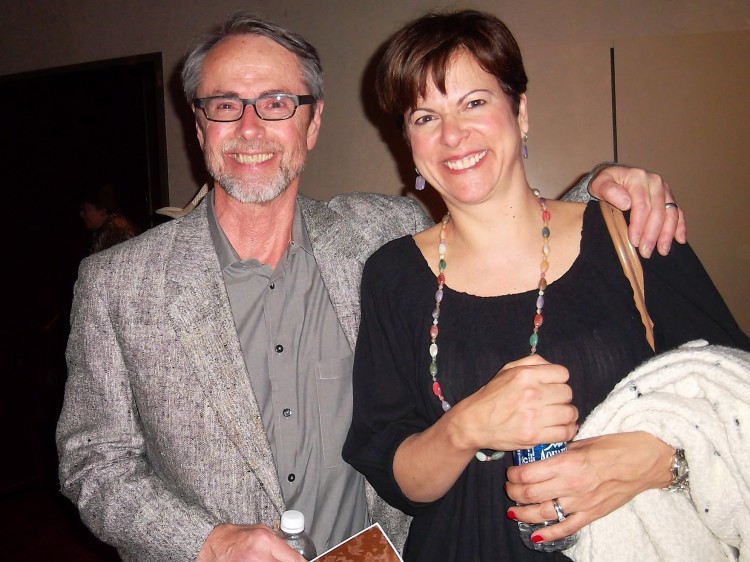 NEW YORK—Shen Yun Performing Arts' display of the inner meanings of traditional Chinese culture wowed the sold out audience at Lincoln Center's David H. Koch Theater on Saturday night.
Maria Knowles, EVP of client services at Global Hue marketing, and husband Steve Knowles, an independent marketing consultant, said Shen Yun had an uplifting message behind the dance, music, costumes, and vivid colors.
"I really liked seeing all the different cultures within China, and aspects from all these different cultures, [and the] different types of dance," Mr. Knowles said.
Shen Yun is primarily a classical Chinese dance performance that draws from the wealth of stories and legends passed down throughout China, the company's website states. Accentuating the dance are digital backdrops, a unique orchestra that joins both Western and Chinese classical instruments, award-winning vocalists, and colorful, handmade costumes.
Classical Chinese dance is one of the most expressive and comprehensive systems in the world, requiring much practice and discipline to master the difficult movements, postures, and tumbling, explains the company's website. And while this system is the primary focus of Shen Yun, the company includes dances from different ethnic groups inside China.
Mrs. Knowles noted that Shen Yun's narrative was executed well. Masters of Ceremonies, one speaking Chinese and the other English, come on stage between each piece and explain the upcoming dance. "I think [it] made it seem very seamless and just very easy to follow," she added.
The performance's message of human rights also struck her. She said Shen Yun providing a "voice outside of China to talk about" the country's situation "is very powerful."
There are several pieces in Shen Yun that touch upon the 12-year-long persecution of Falun Gong, a mediation practice persecuted in China that is based on truthfulness, compassion, and tolerance.
Mr. Knowles said Shen Yun had an uplifting spiritual message.
"Just when it seems when you're defeated, there's hope and there's help," he said. "The universe is put together for good, not [evil.]"
Reporting by Alec Wang and Jack Phillips.
Shen Yun Performing Arts, based in New York, has three touring companies that perform simultaneously around the world, with a mission to revive traditional Chinese culture. Shen Yun Performing Arts Touring Company will perform at the David H. Koch Theater at Lincoln Center through April 22.
For more information, visit ShenYunPerformingArts.org.