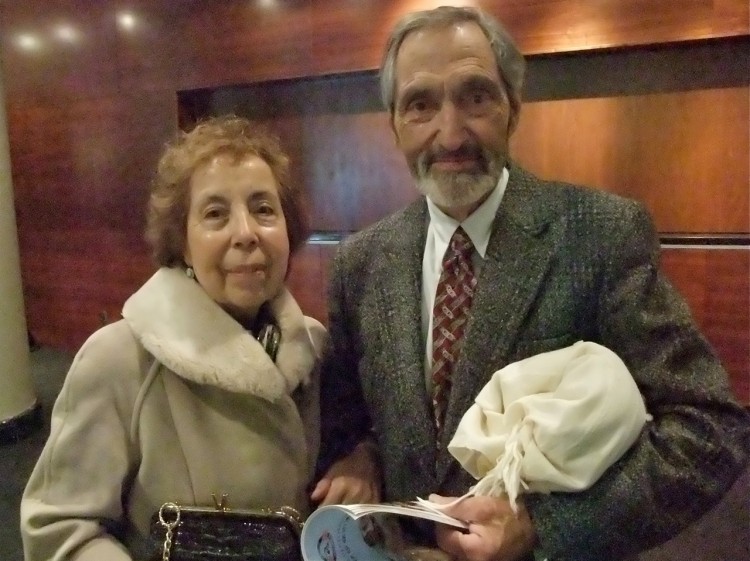 CALGARY, Alberta—Designer and inventor Jose Morros has spent his life pursuing beauty and perfection in his work.
It was this passion that led him to the Southern Alberta Jubilee Auditorium on Easter Sunday to take in the matinee performance of Shen Yun Performing Arts.
He was floored by the performance, which presents the essence of 5,000 years of traditional Chinese culture on stage.
"Magnificent," he said. "If I were Chinese, I would be proud."
Mr. Morros came to Canada from Spain over 50 years ago with his wife Amelia. He became known for his beautiful woodwork and craftsmanship and was the first to patent the design for spiral staircases. His woodwork can be seen throughout the prestigious Chateau Lake Louise in Banff.
Mr. Morros was impressed with the traditional culture presented in Shen Yun.
"It's a ripened culture—not something that has just come out of a few years—that's what I appreciate," he said.
Mrs. Morros attended the show with her husband and was also thrilled with the performance.
"Its stunning," she said. "We really enjoyed it very, very much."
"We were looking forward to seeing it and we were able to get tickets at the last minute."

Shen Yun Performing Arts has three equally large companies touring the world. Shen Yun Performing Arts Touring Company is playing at the Southern Alberta Jubilee Auditorium in Calgary until Monday before continuing on to Edmonton for two shows at the Northern Alberta Jubilee Auditorium.
For more information, visit ShenYunPerformingArts.org.