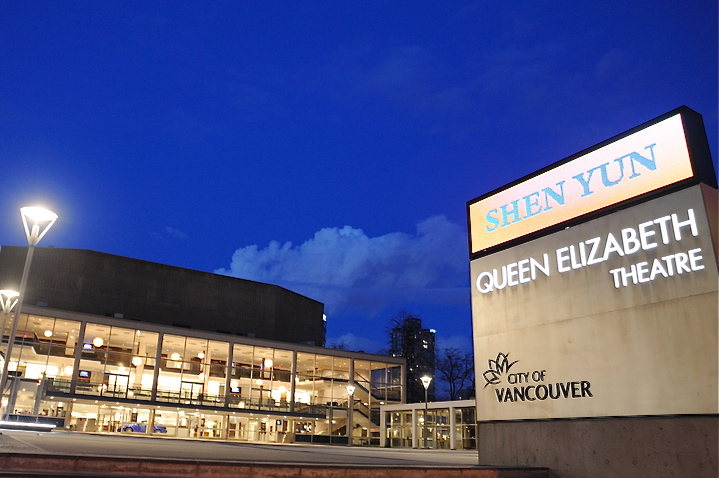 VANCOUVER, Canada—Kirsta, a singing instructor and dancer, was among the many artists to attend Friday night's Shen Yun Performing Arts show at the Queen Elizabeth Theatre.
Bringing an expert's ear and an expert's eye, she found much in the performance that she could appreciate.
"It was a really great exposure to some art forms that I hadn't seen before, so I really enjoyed it," she said.
Kirsta was impressed by the erhu player, the soloist. "That was a real highlight," she said referring to erhu virtuoso Xiaochun Qi's solo performance.
"I've played a bit of violin and this sounded similar to the violin but with a mellower sound. I really enjoyed the sound of it."
The erhu is a traditional two-stringed Chinese instrument that is known for its expressive, haunting, and evocative qualities.
As a dancer it was easy for Kirsta to recognize the talent and skill of the Shen Yun dancers. "I also do ballet dance so I was really enjoying the style of dance that the dancers were doing." she said.
As deep and solemn as Chinese history is, Shen Yun breathes a healthy dose of humour into its production, making the presentations of China's heritage both educational and entertaining.
"It's a very fascinating look at Chinese culture that is very colourful and lively and also humorous, which I wasn't expecting," Kirsta said of the creative ways Shen Yun injects lighthearted moments into the performance.
"There was lots of humour in it."

'It's very original'
Carlos, a photographer, also appreciated the humour in the show.
"I found it very funny. I laughed a lot with the show. It was nice."
One of the talents of Shen Yun is to make a production that is educational in that it depicts the true essence of China's 5,000 year history, something Carlos found pleasing.
"I recommend it a lot because I think it has a lot of Chinese culture, music and history," he said.
Each Shen Yun performance is accompanied by a digital backdrop that hangs behind the performers depicting scenes from ancient China and the heavens. This backdrop adds a scenic quality to the show making it easy for audiences to imagine distant lands and worlds.
"I think it's very original," said Carlos. "I've never seen something like that before."
"I like the idea of how it combines the background with the actual show," he said, referring to the way in which the backdrop interacts with the performers onstage.
Reporting by NTD Television and Ryan Moffatt.
Shen Yun has three companies touring the world. The Shen Yun Performing Arts New York Company will continue at the Queen Elizabeth Theatre until Feb. 5.
For more information visit ShenYunPerformingArts.org