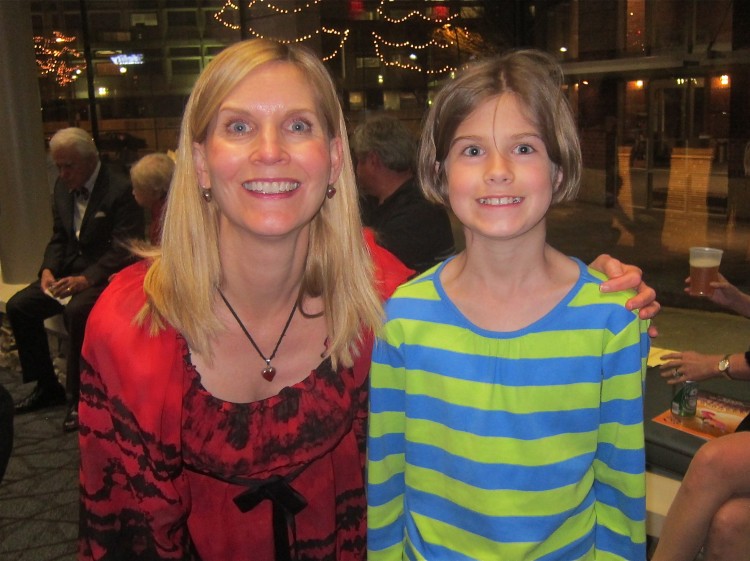 GREENVILLE, S.C.—It was a picturesque day in Greenville, South Carolina, on March 1. Cherry trees in bloom early, breezy blue skies, and families on picnics. In the evening, Shen Yun Performing Arts performed at the Peace Center.
New York-based Shen Yun, with a mission to revive the 5,000 years of traditional Chinese culture, is the world's premier classical Chinese dance and music company, with three companies simultaneously touring the world.
Robin Cook, an occupational therapist, and her young daughter, Teá Cook, were in the audience. "Absolutely amazing, it is awesome," Mrs. Cook said. Teá is learning Chinese and takes Mandarin classes once a week. Mrs. Cook was glad that her daughter could hear emcees "speak in Chinese."
Shen Yun's performances include a collection of short pieces where "audiences travel from the Himalayas to tropical lake-filled regions; from the legends of the culture's creation over 5,000 years ago through to the story of Falun Dafa in China today; from the highest heavens down to the dusty plateaus of the Middle Kingdom," according to Shen Yun's website.
Mrs. Cook said, "The music and the dancing, it is none-less-than exceptional. It's beautiful!" She was particularly moved by Lotus Leaves and The Choice. "That piece really had some impact. I mean she [referring to Teá] doesn't understand it and I'll explain it when we get home, but that was a beautiful dance," Mrs. Cook said.
"There was the classical dance but it was more about the history of China, the people, and what they've had to endure," she said.
In The Choice, friends meet on Tiananmen Square. In the dance, Falun Dafa followers are attacked by police, but one officer, seeing an old friend in the group, is faced with a critical choice. The dance depicts a scene from contemporary China, where the traditional spiritual practice of Falun Dafa has been persecuted by the communist regime for the last dozen years.
"We also liked the Joyful Monks. I was hoping to have them at my house because they clean pretty well," she said.
"The dancing and the props, everything is just beautiful. I wish I could say it more," Mrs. Cook said.
Shen Yun Performing Arts, based in New York, tours the world on a mission to revive traditional Chinese culture. Shen Yun Performing Arts Touring Company will perform three shows in Tampa, Florida, at The David A. Straz, Jr. Center for the Performing Arts on March 3-4.

For more information, visit ShenYunPerformingArts.org.