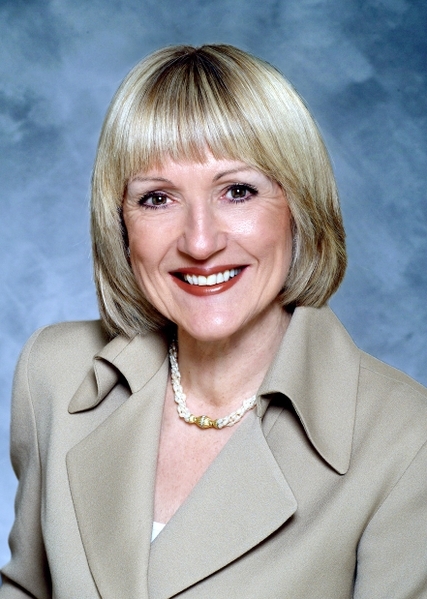 MELBOURNE, Australia—Hailed as the 'arts capital' of Australia, Melbourne seemed a natural choice for the launch of Shen Yun Performing Arts New York Company's 2012 world tour 'down-under.'
And to pay witness for the first time to such a "beautiful show" was State Member of Parliament for the Eastern Metropolitan region, Jan Kronberg.
Ms. Kronberg's heart was moved to the core by Shen Yun's entire presentation, designed to bring ancient China's 5,000 year-old, divinely-inspired traditional values to the stage for the audience to enjoy.
"We can reach deep into the souls of the Chinese people to see what the Chinese culture is about," she said, touched by Shen Yun's monumental undertaking of reviving the ancient culture after communist rule nearly destroyed it.
"They should be very proud of the work that they undertake," she said. "I can see there is a message in the show. It is a beautiful way of delivering such an important message."
The message the government official spoke was one of "people looking for freedom," and to be free to practice their beliefs. "It is important that everybody has that freedom," said Ms. Kronberg.
She added that everyone who came to see the opening performance would be leaving impressed by the quality of the performance. "Hopefully, they will tell 10 people," she said. "It is beautiful, it is impressive, and it is important to see."
New York-based Shen Yun features a talented line-up of vocalists singing in bel canto style, and Erhu virtuoso, Xiaochun Qi, accompanied by piano. The dancers are trained not only in Chinese classical dance, but ethnic and folk dance as well. Hi-tech backdrops, colorful costumes, and a full orchestral ensemble playing original compositions with a blend of ancient Eastern and modern Western instruments accompany the dancers.
Ms. Kronberg, a former marketing lecturer at Box Hill Institute, is an experienced business manager and educator who, over many years, has worked in an advisory capacity to various industry groups and government organizations. She and her husband Mike recently returned from a trip to Taiwan where Shen Yun had sold-out performances in seven Taiwanese cities.
"When I was in Taiwan, I went to the village and saw performances in mountains," she recounted. "It [Shen Yun] is beautiful to see because it reminds us when we saw the indigenous people there dancing."
Reporting by Beatrice Li and Raiatea Tahana-Reese
Shen Yun Performing Arts, based in New York, tours the world on a mission to revive traditional Chinese culture. Shen Yun Performing Arts New York Company will perform in Melbourne, Australia from April 11 to April 15.
For more information, visit ShenYunPerformingArts.org.