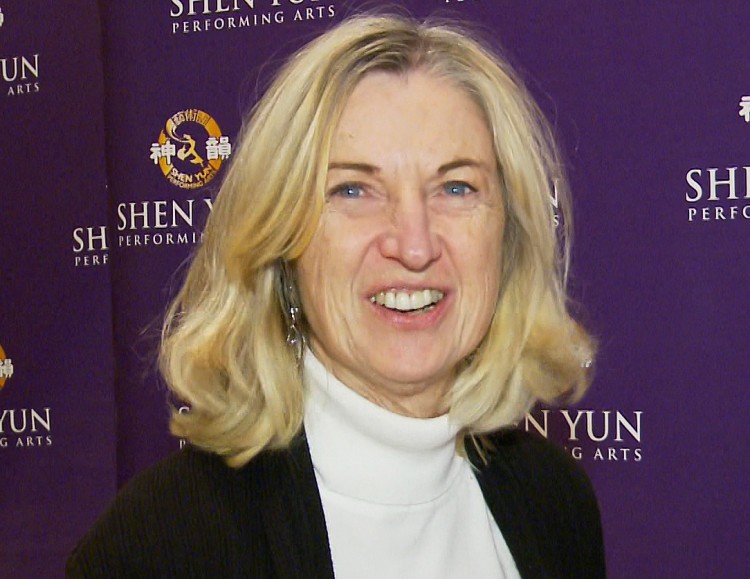 NEW YORK–After Shen Yun Performing Arts graced the stage at Lincoln Center's David H. Koch Theater on Friday evening, audience members were replete with praise.
"I loved it, it's so colorful, and I think the dancers are amazing," said Deborah Bigelow, director of Leonia Public Library in New Jersey. "It's beautiful."
Shen Yun is based in New York and tours the world reviving the 5,000 year-old, divinely inspired Chinese culture, after communist rule nearly destroyed it, according to the company's website. Classical Chinese dance is at the heart of a Shen Yun performance.
Classical Chinese dance is composed of three main parts: bearing, form, and technical skill, explains Shen Yun's website. Other than complete training in the fundamentals, it also entails systematic training in movements and postures, as well as very difficult jumping and tumbling techniques. And so, alongside ballet, classical Chinese dance is one of the most comprehensive dance systems in the world.
"I don't know how they do all those jumps and everything," said Ms. Bigelow. She wondered at how the dancers "go down, and then they get up into these positions really fast."
"They must have incredible muscles," she added.
The dancers are adorned in handcrafted, colorful costumes, from the ethnic attire of the Tibetan, Dai, Mongol, and other ethnic groups, to the heavenly regalia of celestial fairies, Buddhas, Bodhisattvas, Daos, and other deities, according to the company's website. Digital backdrops and an orchestra that seamlessly blends Western classical instruments with traditional Chinese instruments, such as the gong, or 4,000 year old erhu, also known as the Chinese violin.
The flute and the oboe particularly struck Ms. Bigelow, and the portrayals of different ethnic groups stood out to her.
"There's so many different ethnic groups in China, and I didn't know about the dance traditions and the costume traditions, and the stories," she said.
China has 55 officially recognized ethnic minorities. In this years program, ethnic dances include the Manchurians, a north ethnic group (Qing Imperial Guards), the Amei ethnicity, one of Taiwan's indigenous peoples (In the Mountains), and one of China's oldest ethnic groups, the Qiang, also called the Erma (Dance of the Qiang People).
Ms. Bigelow was planning on telling her friends about the performance, which gave her an enjoyable feeling and left her feeling respect for the Chinese people.
How would she describe the performance to her friends? "Amazing," she said," colorful, and energetic."
Reporting by NTD Television and Zachary Stieber
Shen Yun Performing Arts, based in New York, tours the world on a mission to revive traditional Chinese culture. Shen Yun Performing Arts Touring Company will perform at the David H. Koch Theater at Lincoln Center through April 22.
For more information, visit ShenYunPerformingArts.org.