JOHANNESBURG—Seven people died in a high-rise apartment block fire in Johannesburg on Wednesday including a man who jumped to his death to escape the flames, emergency services said.
Emergency workers said there could be more bodies inside the Cape York building in South Africa's commercial capital and that they had launched a search operation.
Fifty people were rescued from the building and some were being treated for smoke inhalation, emergency services spokesman Nana Hadebe said, adding that the fire had been contained.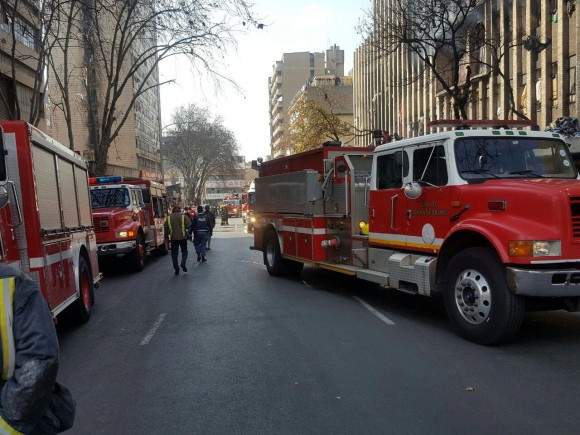 Residents made ropes from sheets to get out through their apartment windows to flee the blaze, witnesses said on Twitter.
Hadebe said the cause of the fire, in an impoverished downtown neighborhood near the Ellis Park rugby stadium as well as the tourist district of Maboneng, was not immediately known.
Johannesburg Mayor Herman Mashaba told local media the building was illegally occupied and such "hijacked" buildings now posed a crisis in the city.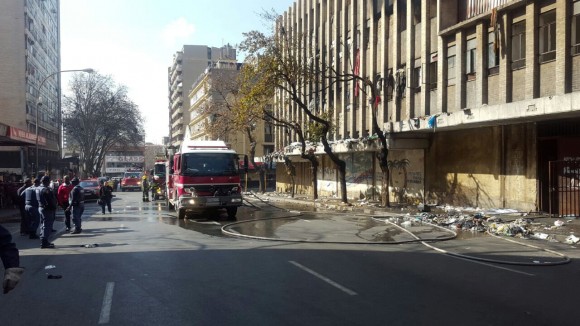 "The tragedy at Cape York in the Inner City is a narrative all too familiar. Residents live in squalor and pay with their lives," Mashaba tweeted.
In 2013 a fire killed four people in the same building, which had no running water or electricity at the time, South Africa's Sunday Times reported, but occupants moved back in soon afterward.