Sens. Tim Scott (R-S.C.) and Jim Inhofe (R-Okla.) on Tuesday announced they wouldn't join with some of their Republican colleagues who plan on objecting to electoral votes on Jan. 6.
Scott said he's grateful for the work President Donald Trump has done while in office and added that he believes the lives of the American people have gotten better because of the accomplishments of Trump's administration.
He said that most elections include "some modicum of error." He wants to work to end the errors, whether they are intentional or not.
Scott also said he supported Trump's legal right to pursue lawful avenues to probe and litigate allegations of voter fraud and related issues, but noted that Trump's lawsuits challenging election results have not been successful so far, and that some were struck down by judges appointed by the president. Additionally, no state legislatures have taken back the power to appoint electors.
"As I read the Constitution, there is no constitutionally viable means for the Congress to overturn an election wherein the states have certified and sent their electors. Some of my colleagues believe they have found a path, and while our opinions differ, I do not doubt their good intentions to take steps towards stamping out voter fraud. Importantly, I disagree with their method both in principle and in practice," Scott wrote in a statement.
"For their theory to work, Nancy Pelosi and House Democrats would have to elect Donald Trump president rather than Joe Biden. That it is not going to happen, not today or any other day."
Democratic presidential candidate Joe Biden has claimed victory in the 2020 election, pointing to certified results from states. The claim has been backed by virtually all Democratic lawmakers, including House Speaker Nancy Pelosi (D-Calif.), and a number of Republicans.
Inhofe, meanwhile, said his job on Wednesday "is clear."
"There are only two things I am permitted to do under the Constitution: ensure the electors are properly certified and count the electoral votes, even when I disagree with the outcome," Inhofe said in a statement. "To challenge a state's certification, given how specific the Constitution is, would be a violation of my oath of office—that is not something I am willing to do and is not something Oklahomans would want me to do."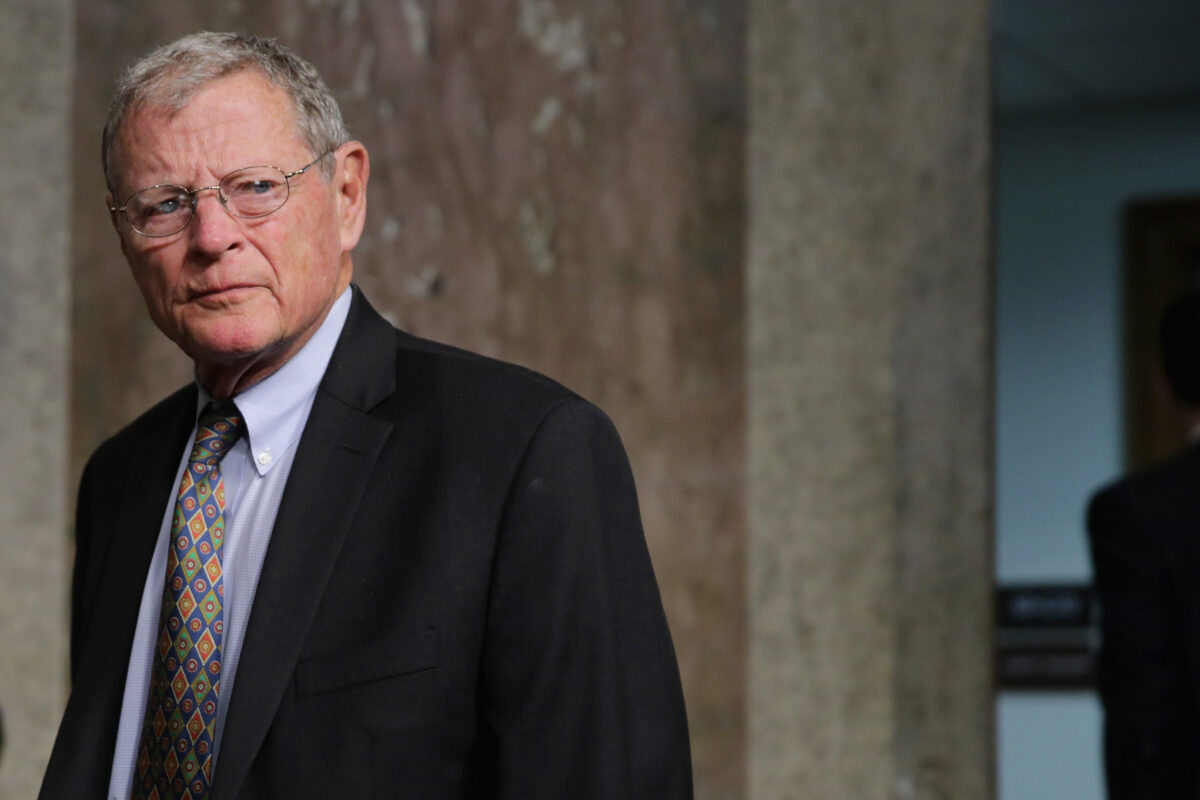 Thirteen senators and some 74 House of Representatives members plan on objecting to votes during the joint session of Congress on Wednesday, according to a tally by The Epoch Times. They say there's credible allegations, or evidence, of election irregularities, including voter fraud, and want to raise awareness of those issues. Some hope to nullify some of the electoral votes for Biden, potentially leading to a Trump win.
Scott and Inhofe appeared to be the 26th and 27th Republican senators to voice plans not to object. Nearly every senator who is part of the body's GOP leadership is among them.
Objections require a majority vote in each chamber to uphold. No Democrats have said they will vote to uphold an objection.
Sen. James Lankford (R-Okla.), Oklahoma's other senator, has committed to objecting. Sen. Lindsey Graham (R-S.C.), South Carolina's other senator, has said he won't join in the objections, though he said he'd hear out colleagues during the debate the objections will trigger.
Inhofe, 86, has been in office since 1994. He won reelection last year.
Scott, 55, was appointed to the Senate by then-Gov. Nikki Haley in 2013, following the retirement of Sen. Jim DeMint (R-S.C.). He won a special election the following year and a regular election in 2016.
Scott has said he will not run again for office, except for a potential reelection bid in 2022.
Scott's decision came about two weeks after a group of 30 South Carolina state representatives sent a letter to him and Graham urging them to join the electoral challenge, which originated with Rep. Mo Brooks (R-Ala.).
"We write this letter to voice our strong support for Rep. Brooks' call for the investigation into the widespread election irregularities. Fair elections, free from foreign and outside interference, are pivotal to the survival of our republic, which exists based on the consent of the governed," they wrote. "If our elections cannot be trusted, the republic will no longer enjoy the consent of the governed."