A senior staffer of the former New South Wales (NSW) premier, Gladys Berejiklian, has told a corruption inquiry that while the state leader should have declared her relationship with Daryl Maguire as a conflict of interest, she always behaved by the rules in a "principled fashion."
The NSW anti-corruption watchdog is investigating whether Berejiklian breached public interest or turned a blind eye to the corruption of her former secret partner, Maguire.
Neil Harley, Berejiklian's chief of staff from February 2020, told the inquiry that the former premier never treated Maguire or his electorate, Wagga Wagga, favourably.
"Never. … I cannot recall a single occasion when Ms Berejiklian raised with me either Mr Maguire or the Wagga Wagga electorate. Not a single occasion," Harley told the NSW Independent Commission Against Corruption (ICAC).
Harley said that had he and others known about the relationship between Berejiklian and Maguire, appropriate advice would have been sought on how to manage the conflict of interest.
He also defended Berejiklian, saying she had always stuck to the rules and never acted out of line.
"I have never, ever, in my time in politics, known a person more fiercely committed to public service, and serving the people of the state than Ms Berejiklian," Harley said.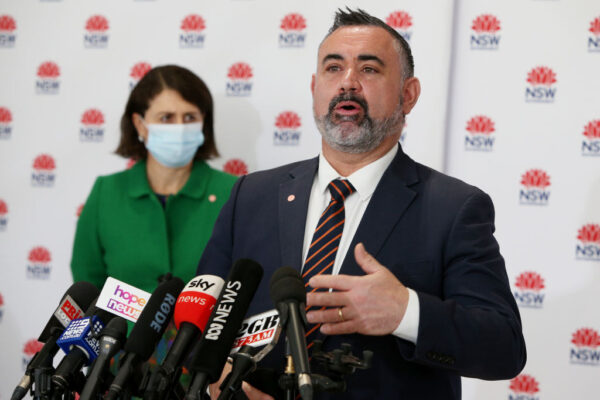 Former deputy premier, John Barilaro, told ICAC yesterday that if he had known about the relationship that everything to do with any grants championed by Maguire would have been dealt with differently.
Barilaro noted that there were some aspects of the funding application for the gun club that were "unusual," but said he does not remember Berejiklian advocating for it during the committee meeting.
Barilaro said the main issue was that Berejiklian should have declared her conflict of interest.
"I've seen many of us declare conflicts of interest for just knowing someone because we worked with someone or have been an associate with someone, let alone being in a relationship," he said.
But similarly to Harley, he believed that she was a person of high integrity.
"The issue here is a breach, maybe, of the Ministerial Code through a conflict of interest. That is for the commission to determine, but no, there is no corruption," Barilaro told media outside of the inquiry.
All witnesses called for questioning have thus far said that the former premier should have disclosed her relationship earlier. But no concrete evidence of corruption has been presented.
Berejiklian is expected to appear before the committee this Friday and next Monday.