Two Republican senators submitted a request for Hunter Biden's travel records shortly after Republican President Donald Trump was cleared of charges related to actions pertaining to Biden and his father, 2020 Democratic presidential contender and former Vice President Joe Biden.
Sens. Chuck Grassley (R-Iowa) and Ron Johnson (R-Wis.), who both voted to acquit Trump on Feb. 5, sent a letter to James Murray, director of the Secret Service, asking if Hunter Biden "used government-sponsored travel to help conduct private business."
The request is part of a review being conducted by multiple Senate committees of potential conflicts of interest posed by Hunter Biden, 49, and his associates during the Obama administration.
Joe Biden, 77, was vice president when his son began serving on the board of Burisma Holdings, a Ukrainian energy company, in 2014. Hunter Biden also conducted business in China.
Grassley, chairman of the Senate Finance Committee, and Johnson, chairman of the Senate Homeland Security and Governmental Affairs Committee, noted in their letter that Hunter Biden flew aboard Air Force Two with his father to China in December 2013, just one month after Rosemont Seneca, an investment firm that Biden helped create, entered into negotiations with Bohai Capital to create investment firm BHR Partners. While in China, Hunter Biden arranged for Jonathan Li, the CEO of Bohai Capital, to "shake hands" with his father, and afterward, Hunter Biden and Li met for what was described as a "social meeting."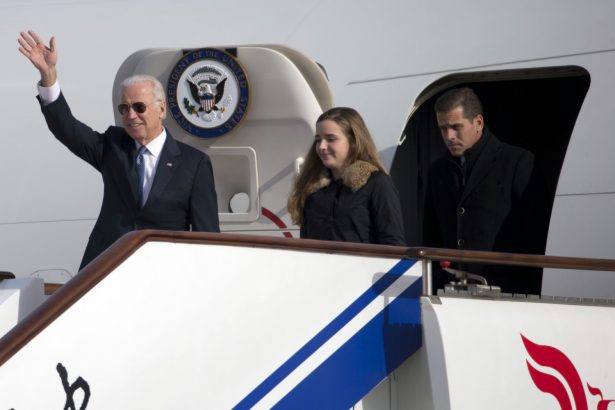 "After the China trip, BHR's business license was approved," the senators wrote (pdf), adding that in 2015, BHR and another Chinese firm acquired Henniges, a major U.S. automotive manufacturer.
The senators wrote to Murray requesting information, they said, that would "help the committees better understand Hunter Biden's travel arrangements to conduct business related to his dealings in Ukraine and China, among other countries, while he received a protective detail."
They asked for a description of the protective detail that Biden received while his father was in office and a list of dates and locations or travel for Biden during that time.
Information from the Secret Service will likely be unclassified, the senators said.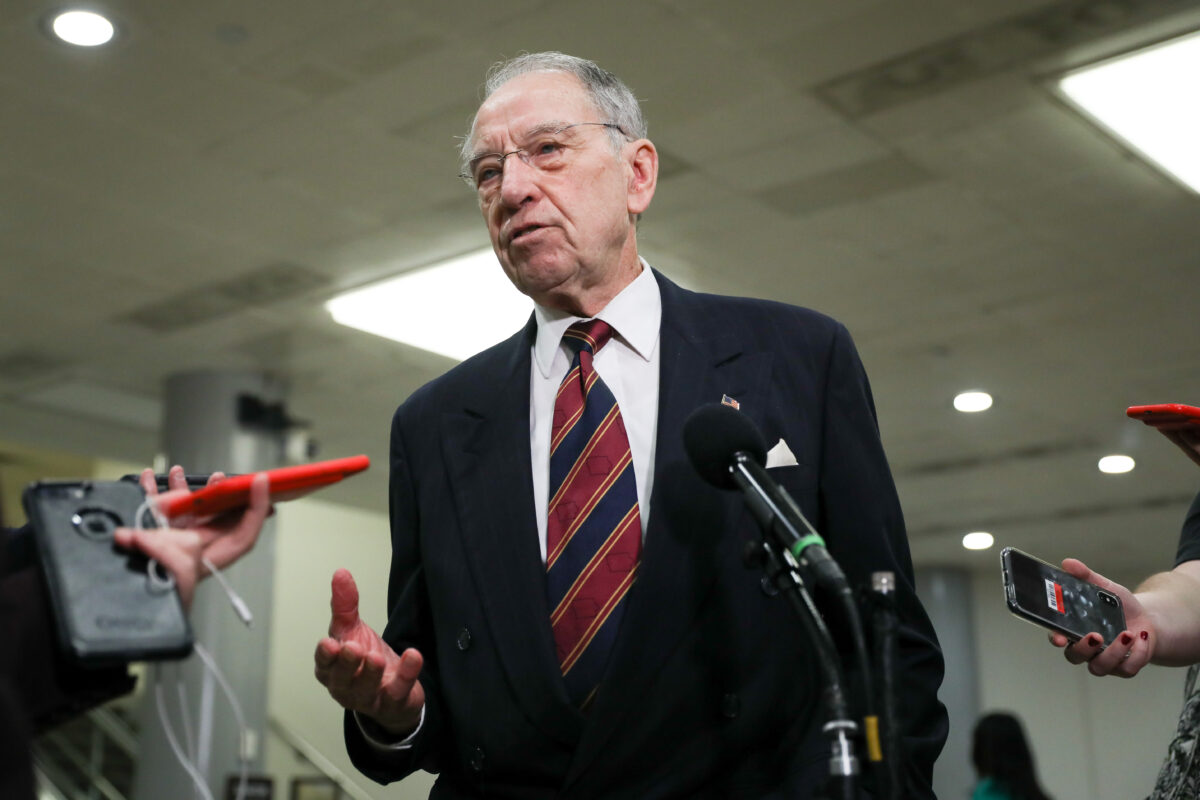 Trump asked Ukrainian President Volodymyr Zelensky in July 2019 to "look into" corruption allegations against the Bidens.
"There's a lot of talk about Biden's son, that Biden stopped the prosecution and a lot of people want to find out about that so whatever you can do with the Attorney General would be great," Trump said, according to a transcript released by the White House.
Joe Biden in 2018 said that in 2016 he pressured Ukraine to oust Viktor Shokin, a prosecutor who was probing Burisma.
"I said, 'You're not getting the billion. I'm going to be leaving here in'—I think, it was about six hours. I looked at them and said, 'I'm leaving in six hours. If the prosecutor is not fired, you're not getting the money.' Well, son of a [expletive], he got fired. And they put in place someone who was solid at the time," Biden said at a Council on Foreign Relations event.
Trump told reporters in October 2019, when asked whether Ukraine should probe the Bidens: "I would think if they were honest about it, they would start a major investigation into the Bidens. It's a very simple answer. They should investigate the Bidens.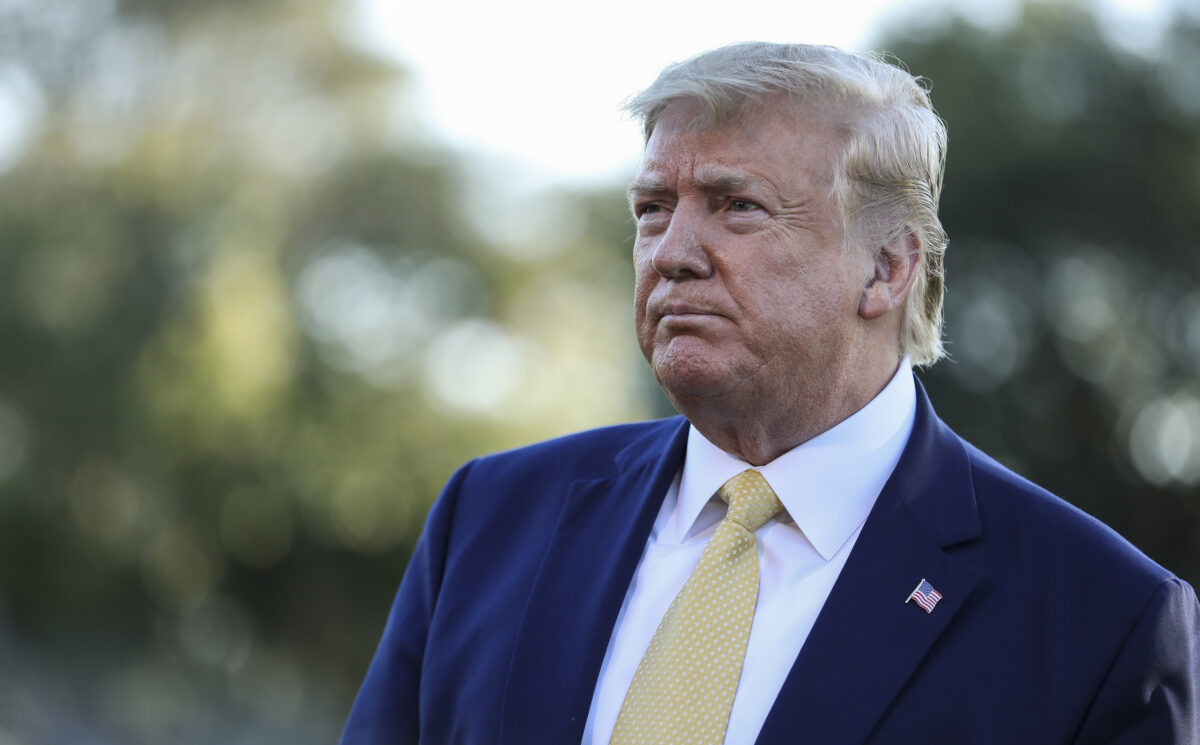 "And by the way, China should start an investigation into the Bidens. Because what happened with China is just about as bad as what happened with Ukraine."
Hunter Biden defended his work in Ukraine and China, and Joe Biden has repeatedly said his son did nothing wrong, though he agreed last week that his son's Burisma position was "a bad image."
Democrats launched an impeachment inquiry after a complaint was filed over Trump's call with Zelensky. The House of Representatives voted in December 2019 to impeach Trump for abuse of office and obstruction of Congress, but the Senate voted on Feb. 5 to acquit him. The vote was split along party lines except for Sen. Mitt Romney (R-Utah), who voted for the first article and against the second article.
Grassley and Johnson have sent other requests for information on Hunter Biden. In November 2019, they requested documents and other information from the State Department related to the department's interactions with Hunter Biden. That same month, they sent a letter to the Treasury Department asking about any possible reports of money laundering or fraud in the business dealings of Biden.
The following month, Grassley, Johnson, and Senate Judiciary Committee Chairman Lindsey Graham (R-S.C.) said they were seeking interviews with former Obama administration officials about Hunter Biden and Burisma.