Sen. Mitt Romney (R-Utah) is frustrating some fellow GOP senators for his repeated attacks on Republican President Donald Trump.
"Because one election didn't turn out the way that Mitt wanted it to turn out, he's critical of the president," Sen. James Inhofe (R-Okla.) told The Hill. "So, I'm not pleased with it."
"It's awfully easy to sit in the stands and be critical of the people on the field," Sen. David Purdue said of Romney's statements and speeches criticizing Trump for various actions.
"That's his own opinion. I disagree with it strongly."
Trump said during a cabinet meeting on Monday that Romney's fellow Republican members of Congress aren't helping him enough against the House Democrats' impeachment inquiry and noted Romney by name as an example of his opposition.
Democrats, Trump said, "are vicious and they stick together."
"They don't have Mitt Romney in their midst. They don't have people like that," he added.
Trump and Romney have gone back and forth multiple times, including a spat that partially unfolded over Twitter earlier this month. Trump tweeted: "Mitt Romney never knew how to win. He is a pompous 'ass' who has been fighting me from the beginning, except when he begged me for my endorsement for his Senate run (I gave it to him), and when he begged me to be Secretary of State (I didn't give it to him). He is so bad for R's!"
Asked if Romney was undercutting the president, Sen. Ron Johnson (R-Wis.) told The Hill: "He's not helping him."
Other senators have gone on record criticizing Romney, including Sen. Rick Scott (R-Fla.).
"Senator Romney has gone down the same path as the Democrats like [House Speaker] Nancy Pelosi," Scott said during a late September appearance on Fox Business. "He thinks the worst of the president instead of the best, before he ever gets all the facts. "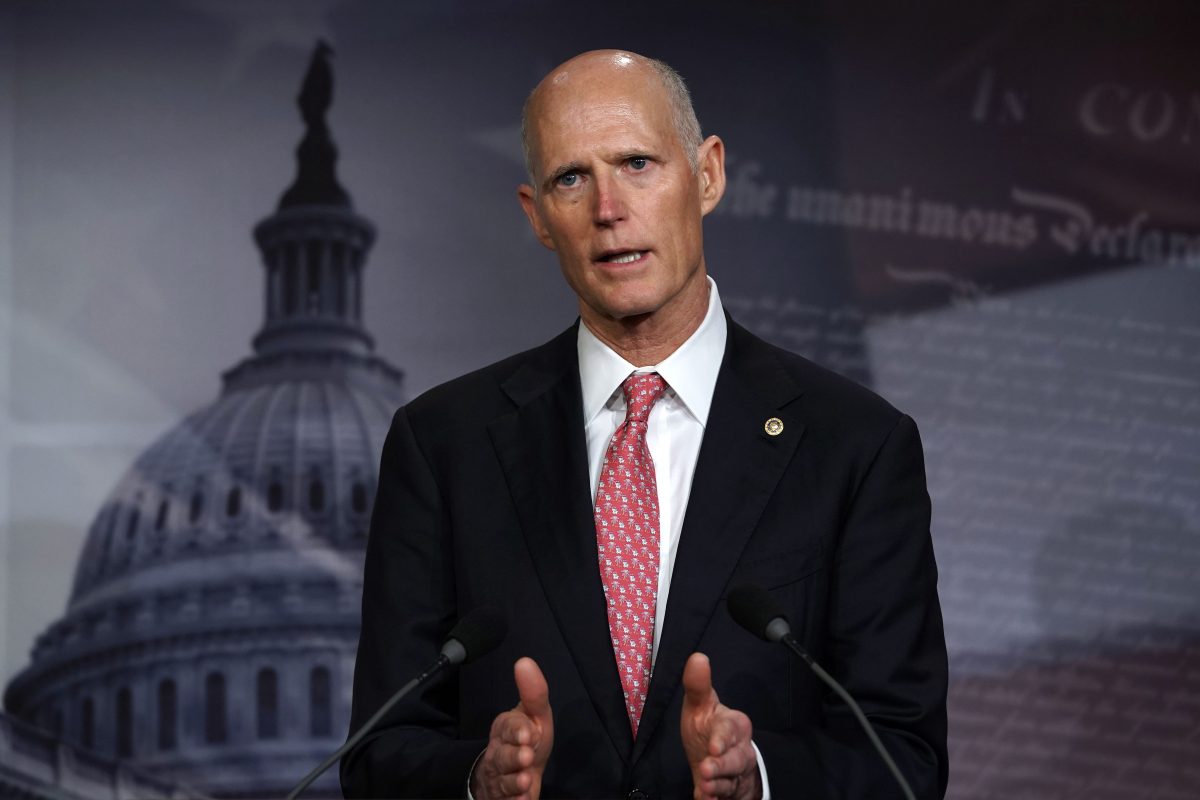 Romney said during a recent interview with Axios that Republican lawmakers who disagree with Trump don't speak out because "people want to hang onto their job."
"There's no upside in going on out and attacking the leader of your party, 'cause that's just gonna let someone come in and primary you on the right," he said.
"What people are annoyed by is when he speaks for other senators and says why they're not standing up to Trump," an anonymous Republican senator told The Hill. "He should stick to speaking for himself and not other people."
Romney told Politico last week that he doesn't have many supporters in his own party.
"I don't believe I'm leading a wing of the party. Because there's no wing that's very large that is aligned with me," Romney said.
"There are many young people who might tend to think that the Republican Party is only represented by one point of view, the president's point of view, were there not people like myself," Romney added. "We are not a pup tent … rather a much larger tent. And we can accommodate different people with different views."
Republican support for Trump is regularly at 90 percent or above, according to numerous polls since Trump took office.
Romney lost the 2012 presidential election and was out of politics until getting elected as a senator in 2018, taking office in January. He is the most prominent critical voice of Trump among Republicans.
Romney also told Politico that he disagrees with Trump on foreign policy but on most other matters they see "eye to eye."