Two senators are demanding all communications about Hunter Biden's laptop between the FBI and Facebook following a bombshell admission from Meta CEO Mark Zuckerberg that FBI officials told him in late 2020 that there would be reports that were actually Russian disinformation.
Sens. Chuck Grassley (R-Iowa) and Ron Johnson (R-Wis.) on Aug. 29 sent a letter to Zuckerberg saying that in October 2020, "when the New York Post published articles based on evidence from Hunter Biden's laptop, many news and social media organizations inappropriately rushed to censor and discredit the initial reporting and falsely labeled it as 'disinformation.'"
In an Aug. 25 podcast interview with Joe Rogan, Zuckerberg said Facebook actively reduced the reach of posts and articles regarding Hunter Biden's laptop, which contained messages and emails about the younger Biden's overseas business dealings as well as communication with his family, including President Joe Biden, regarding his deals.
Earlier this year, legacy news outlets ultimately reported that the laptop was real—not Russian disinformation.
"Basically, the background here is the FBI, I think basically came to us, some folks on our team, and was, like, 'Hey, just so you know, you should be on high alert. We thought that there was a lot of Russian propaganda in the 2016 election. We have it on notice that, basically, there's about to be some kind of dump that's similar to that. So just be vigilant,'" Zuckerberg told Rogan.
The two Republicans demanded Zuckerberg hand over any relevant information and communications by Sept. 12.
Letter
"You recently appeared to indicate that the reason why Facebook made the unwise decision to censor articles about Hunter Biden's laptop was based off an alert from the Federal Bureau of Investigation," the senators wrote, referencing Zuckerberg's interview with Rogan.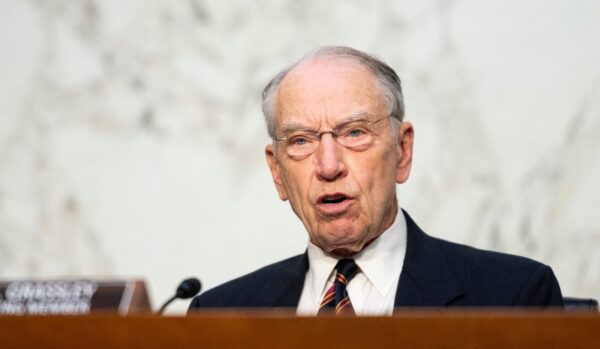 "Whistleblowers have also alleged to Senator Johnson that local FBI leadership instructed its employees not to look at the Hunter Biden laptop immediately after the FBI had obtained it," the senators stated. Americans "deserve to know whether the FBI used Facebook as part of their alleged plan to discredit information about Hunter Biden."
"Congress and the American people require clarity with respect to the extent the FBI communicated with Facebook during the 2020 election about Hunter Biden-related information," they said.
Over the weekend, the FBI responded to Zuckerberg's comment and stated that it provided a general warning to Facebook and other social media firms. It didn't include a call to action, the bureau stated.
The FBI "cannot ask, or direct, companies to take action on information received," according to the statement.
Meanwhile, Meta, the parent company of Facebook, issued a statement saying that the FBI shared general warnings about the election and didn't mention Hunter Biden.
According to the senators' letter, Zuckerberg's revelation that "Facebook took steps to censor information about Hunter Biden on its platform based on the FBI's guidance raises even more questions about the FBI's actions regarding Hunter Biden's laptop."
"As you may know, whistleblowers have recently alleged to Senator Grassley that in August 2020, FBI officials initiated a scheme to downplay derogatory information on Hunter Biden for the purpose of shutting down investigative activity relating to his potential criminal exposure by labeling it 'disinformation,'" it stated.
Facebook didn't respond to a request for comment by press time.