Sen. Bill Hagerty (R-Tenn.) warned that the United States cannot "backslide" on China under the Biden administration.
"China has been aggressive and predatory from a military standpoint, from a diplomatic standpoint, and from an economic standpoint for so many years," said Hagerty in a recent interview with The Epoch Times' sister company NTD at the Conservative Political Action Conference (CPAC) in Florida.
For example, the senator pointed to Beijing's recent aggression in Hong Kong and against Taiwan, the latter being a key U.S. ally in the Indo-Pacific region.
Beijing has "used the void of this movement into the Biden administration as an opportunity to step up their aggression," Hagerty said.
He added: "China understands a strong America. We cannot be weak at this point. And we certainly can't backslide right now."
Since President Joe Biden took office on Jan. 20, China has escalated its war-mongering toward Taiwan, a self-ruled island that Beijing claims as a part of its territory. In late January, a Chinese military official threatened war against the island.
Beijing has also sent military planes into Taiwan's air defense identification zone (ADIZ) on a nearly daily basis since the start of this year. Most recently, on March 2 a Chinese reconnaissance aircraft entered southwestern Taiwan's ADIZ, according to Taiwan's Ministry of National Defense.
Last week, China threw its economic weight at Taiwan by abruptly banning imports of Taiwanese pineapple, saying there were "harmful creatures" in the fruit. According to Taiwan government data, Taiwan exported more than 90 percent of its pineapple to China in 2020.
On Feb. 28, the Hong Kong government charged 47 opposition figures for subversion under the pro-Beijing national security law. The move has since drawn international outcry.
Aside from Hong Kong and Taiwan, Hagerty also warned about China's continued militarization of islands in the South China Sea.
"They're building artificial islands along the busiest sea lanes in the world. They're putting themselves in a position to control trade to affect trade in a way that could be very nefarious for the region," Hagerty said.
Islands, reefs, and rocks in the South China Sea are claimed by a number of countries in the region, including China, the Philippines, Vietnam, Malaysia, Brunei, and Taiwan.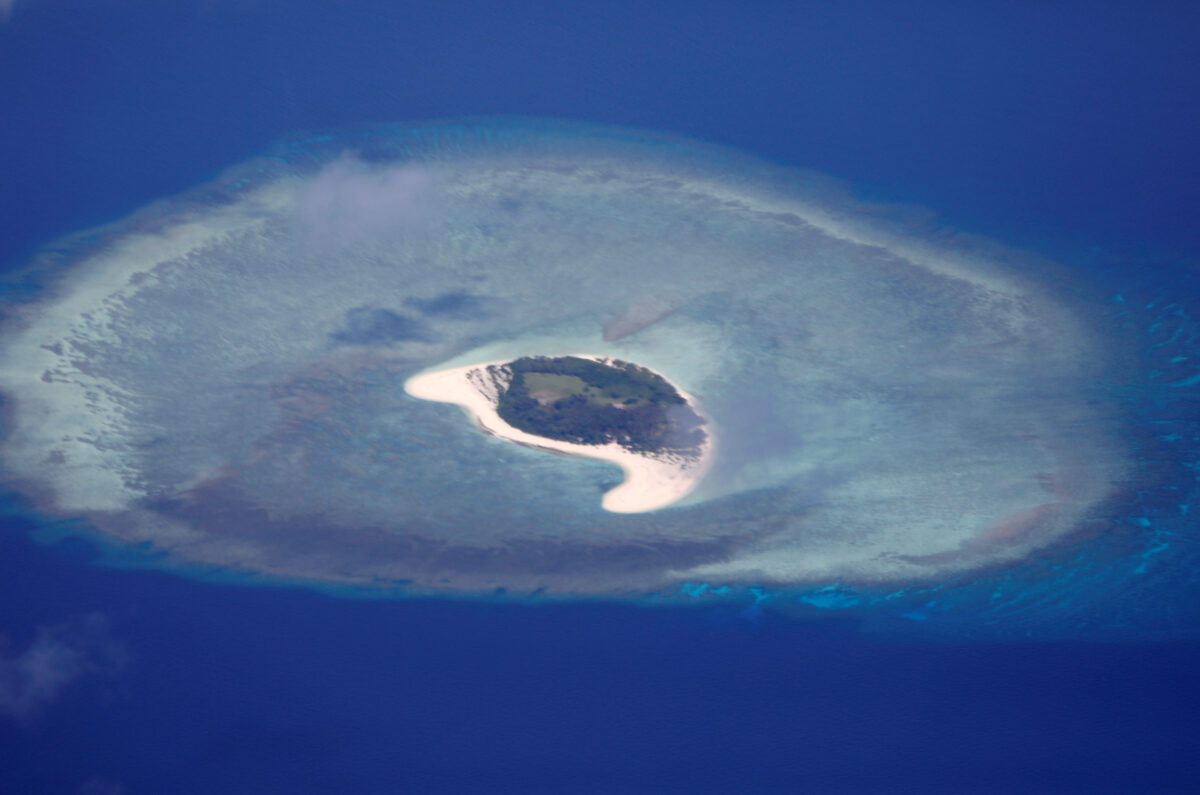 The Chinese regime has refused to recognize a United Nations ruling at the Hague in 2016 that concluded Beijing's territorial claims in the South China Sea were invalid. In July last year, the United States formally rejected Beijing's South China Sea claims, calling them "completely unlawful."
Hagerty applauded the Trump administration for pushing back against the Chinese Communist Party diplomatically, economically, and militarily. Former U.S. President Donald Trump imposed tariffs on billions of Chinese products in an effort to confront China's unfair trade practices, including its massive government subsidies to Chinese companies.
"We significantly increased our [military] presence [in Japan] during my tenure as ambassador in that region," said Hagerty, who was U.S. ambassador to Japan from August 2017 to July 2019.
Diplomatically, Hagerty praised Trump for his decision to withdraw the United States from the World Health Organization (WHO).
"He saw the influence that China has on the WHO. All they were doing was touting Chinese Communist Party talking points," Hagerty explained.
The WHO initially parroted Beijing's claim that the virus was not contagious, dismissing an email warning from Taiwan.
A scientific paper published last year concluded that Beijing concealed the virus's transmissibility for at least three weeks before publicly acknowledging that the virus was contagious on Jan. 20 last year.
On the day of his inauguration, Biden signed several executive orders, one of which halted the U.S. withdrawal from the WHO.
"I cannot believe that the Biden administration would just go back into the World Health Organization and completely refund them again, without holding that organization accountable, without looking at the Chinese influence there," Hagerty said.
Hagerty said he will continue to pressure the Biden administration to retain the U.S. military presence in Asia, and to confront China economically "in a way that maintains American strength and really stands up for the American worker."