Sen. John Kennedy (R-La.) wants President Donald Trump to declassify the applications to spy on Trump campaign associate Carter Page.
"The Inspector General report showed the FBI was willing to do anything in order to spy on Carter Page, including making 17 significant inaccuracies and omissions. The American public deserves to know everything the FBI did," Kennedy said in a statement on Dec. 13 obtained by The Hill.
"I'm asking President Trump to declassify the entire record so that Attorney General Barr and FBI Director Wray can release it to the American people. If the FBI wants to continue the employment of rogue, politically-motivated agents, then let the public read the entire record."
Department of Justice Inspector General Michael Horowitz released the Foreign Intelligence Surveillance Act (FISA) applications as part of his investigation of how the FBI used FISA to surveil Page, but the applications were partially redacted.
Heavily redacted versions were released last year.
Horowitz found that FBI officials made 17 "significant errors or omissions" in applying to the court to spy on Page and a number of other errors under Woods Procedures, or internal guidelines on how to apply for FISA approval.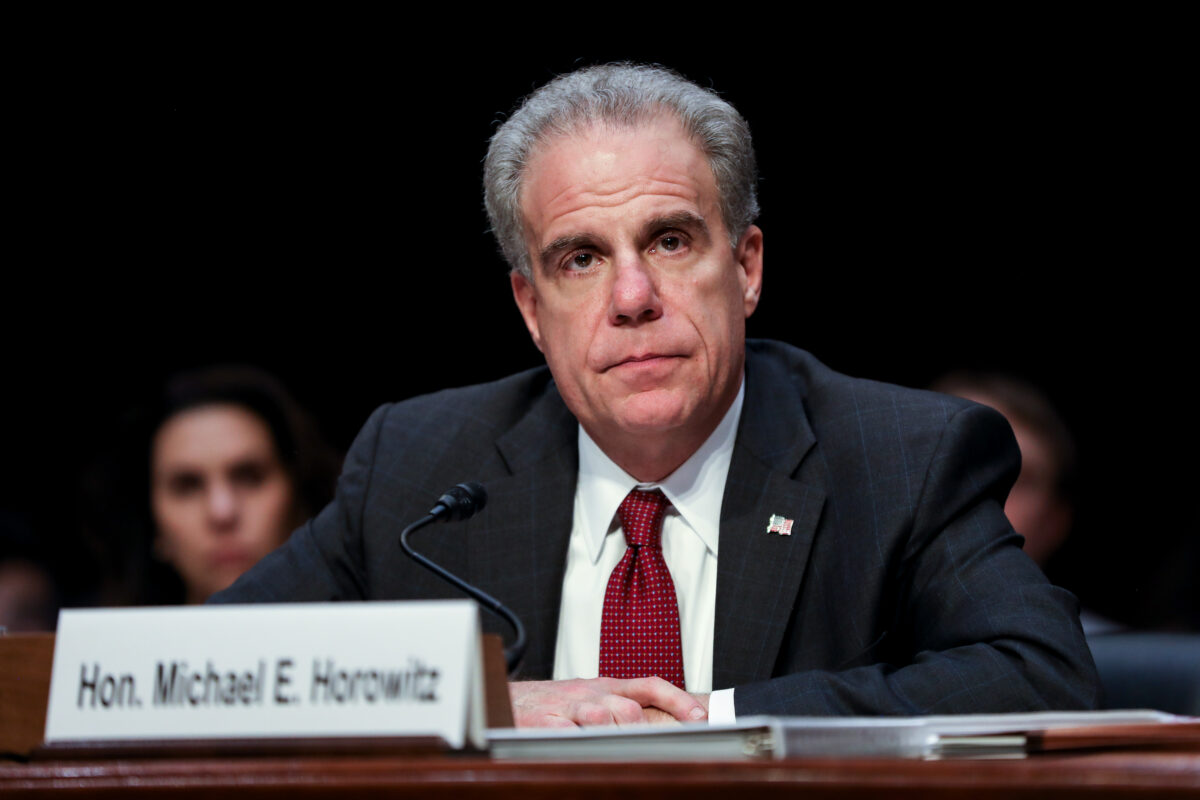 Kennedy, a member of the Senate Judiciary Committee, questioned Horowitz at a committee hearing this week, telling him: "This has got to be fixed. At a minimum, somebody's got to be fired."
"Agree completely," Horowitz replied. "There's got to be a change in the culture, also."
Special counsel Robert Mueller's investigation ended in March; Trump in May authorized Attorney General William Barr to declassify a number of documents, including every version of the applications to obtain FISA warrants on Page.
"Today's action will help ensure that all Americans learn the truth about the events that occurred, and the actions that were taken, during the last Presidential election and will restore confidence in our public institutions," Trump said at the time.
It's not clear why Barr has not declassified the material. Barr originally asked the White House for the authority to declassify the documents, according to the White House. The department said in a court filing (pdf) that the president wasn't requiring declassification, but that he delegated authority to Barr to determine whether the materials should be declassified.
The president vowed to declassify documents in March.
"A lot of people wanted me to do it a long time ago. I'm glad I didn't do it. We got a great result without having to do it, but we will," the president said. "One of the reasons that my lawyers didn't want me to do it, is they said, if I do it, they'll call it a form of obstruction."
Trump had ordered in Sept. 2018 the declassification of documents related to the FISA warrant applications and other documents linked to the Trump-Russia investigation. He later said that Horowitz was reviewing the documents because of concerns within the intelligence community and among "key allies."