The U.S. Senate Judiciary Committee on Thursday approved a voice vote for the nomination of prominent Google and Big Tech critic Jonathan Kanter to lead the Department of Justice's (DOJ) antitrust division.
Kanter, who is President Joe Biden's nominee to head the division, has been a longtime critic of Alphabet's Google, and as a lawyer in private practice, has spent years representing rivals of tech giants including Apple and Amazon, who have been suspected of positioning their own products above their competitors in order to generate higher profits.
The giant tech companies have denied any wrongdoing.
The Justice Department sued Google last year over allegations that the tech giant used its power to preserve its monopoly.
A lawsuit, filed in a Washington federal court, asserts that Google had tried to maintain its status as a gatekeeper to the Internet by using a number of interlocking businesses to shut out competitors, thereby securing itself as a monopoly. The DOJ claimed the Silicon Valley firm uses billions of dollars from its own advertisements to pay carriers, browsers, phone companies, and other entities to maintain Google as a default search engine.
Google has disputed that claim.
Along with Kanter, the Biden administration previously chose two antitrust progressives with tech expertise, Tim Wu for the National Economic Council and Lina Khan to be chair of the Federal Trade Commission.
Sen. Amy Klobuchar (D-Minn.), chair of the panel's antitrust subcommittee, supported Kanter on Thursday, saying he has a "deep understanding of the issues."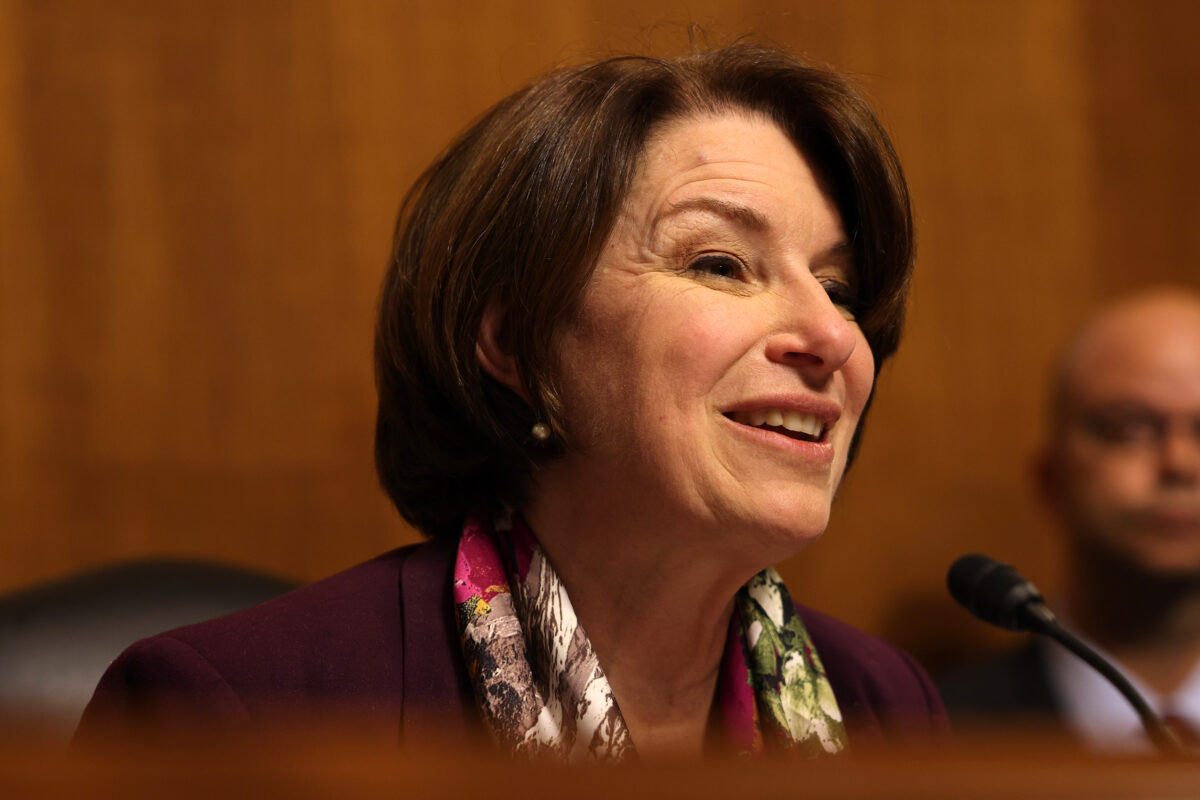 One Republican senator, John Cornyn of Texas, asked to be marked down as voting against the nomination, noting that while he shares Kanter's concerns about the tech industry, he fears he would "use antitrust tools as a hammer to achieve political or social ends," The New York Times reports.
Critics of Kanter also fear that he may end up prosecuting cases that he previously encouraged as a lawyer representing rivals of tech giants.
Kanter said during his confirmation hearing earlier this month that he supported "vigorous antitrust enforcement in the technology area," The Washington Post reported.
"Political influence should not be a relevant factor in determining whether to initiate or bring antitrust enforcement actions," Kanter said. "The kinds of values are around protecting competition, and competition can yield a wide range of benefits, including protecting the free flow of information."
Kanter pointed to multiple industries were antitrust enforcement could be appropriate, including health care, agriculture, and Big Tech.
I've been a strong proponent of vigorous antitrust enforcement in the technology area, among others," he said.
Earlier this month, a dozen Republican and Democratic senators introduced a bill aimed at stopping Big Tech from limiting consumer choice and restoring competition online.
The American Innovation and Choice Online Act, which is similar to a bill introduced earlier this year by House Judiciary Subcommittee on Antitrust Chairman David Cicilline (D-R.I.), would make it illegal for large tech companies to engage in discriminatory behavior, including disadvantaging rivals.
Reuters contributed to this report.