The Senate approved President Donald Trump's attorney general nominee, William Barr, on Feb. 14, putting the veteran Republican lawyer in charge of special counsel Robert Mueller's probe of Russian interference in the 2016 election.
The Senate voted 54 to 45, largely along party lines. Barr has won praise from lawmakers in both parties for his expertise and grasp of the workings of the Justice Department, which he will lead.
Barr was sworn in by Chief Justice John Roberts in the Oval Office on Feb. 14, just hours after the Senate vote.
The Senate Judiciary Committee first approved Barr on Feb. 7, when he was widely expected to be confirmed. He previously served as attorney general under President George H.W. Bush from 1991 to 1993. Trump said he hoped for a quick confirmation of Barr by the Senate, calling the man "one of the most respected jurists in the country" and "a terrific man."

During his first confirmation hearing before the Senate Judiciary Committee on Jan. 15, Barr was repeatedly questioned about his position regarding the Mueller probe. The hearing came about a month after Trump first announced Barr's nomination.
Barr has praised the integrity of special counsel Robert Mueller while, at the same time, committing to finding out whether the FBI's Russia investigation, which Mueller eventually took over, was conducted appropriately.
He would be the third man in about two years to occupy that post, replacing acting Attorney General Matthew Whitaker, who replaced Attorney General Jeff Sessions. Sessions resigned November 2018 at the request of the president.
Trump said Barr was his "first choice from day one," upon leaving the White House for Kansas City, Missouri, on Dec. 7.
Barr had been preparing for retirement from his current job at Kirkland and Ellis, a high-profile Washington law firm. He eventually accepted the nomination, saying he believed he's capable of defending political independence of the department.

"I'm in a position to be independent," Barr said, noting that, at the age of 68, he is ready to "do the right thing and not really care" what it may cost him in a political sense. "I will not be bullied into doing anything I think is wrong."
Senate Judiciary Committee Chairman Lindsey Graham (R-S.C.) said Barr was a "steady hand at a time of turmoil and he will bring much-needed reform to the Department of Justice."
White House press secretary Sarah Sanders called the confirmation a "major victory for justice and the rule of law in America."
During his first confirmation hearing, Barr addressed how some of his positions were portrayed in the media, particularly regarding the Mueller probe.
He said he took issue with the probe on only two points: Mueller should have had a greater balance of political leanings on his team (most of the team donated to Democrats), and the Mueller team was incorrect in considering a potential obstruction of justice case against Trump.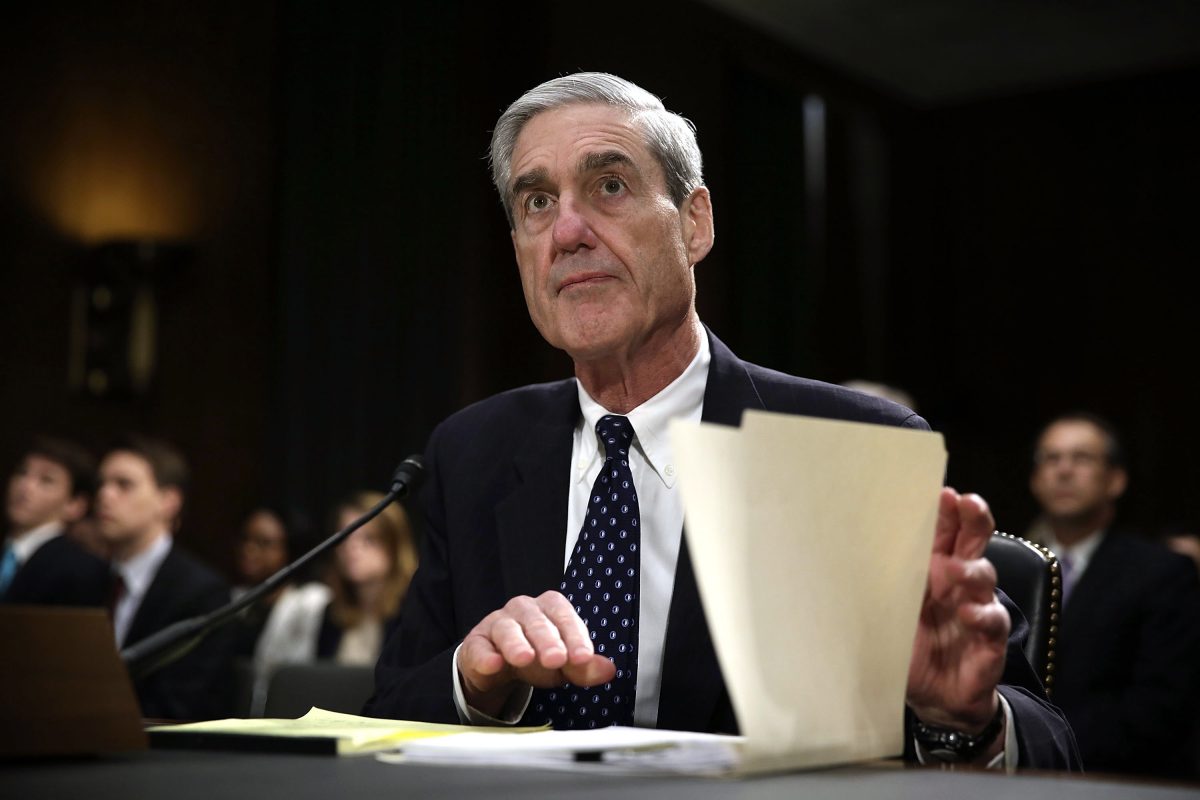 Barr has said he will protect the integrity of Mueller's investigation and make public as many of its findings as he can.
"I think we have to get to the bottom of it," he said during his hearing, referring to the Russian meddling.
He has not promised to release Mueller's report in its entirety. He has warned he may not be allowed to reveal the identities of people who escape prosecution.
Mueller is investigating the possible meddling by Russia in the 2016 U.S. presidential election and whether Moscow colluded with Trump's campaign to try to tilt the election in Trump's direction, as well as possible obstruction of justice.
Trump denies any collusion. The Kremlin denies any meddling.
Epoch Times reporter Petr Svab and Reuters contributed to this report.