Sen. Ron Johnson (R-Wis.) sent a letter to top Republican representatives late Nov. 18 in response to a request for information about the impeachment inquiry.
"According to information obtained during the Democrats' 'impeachment inquiry' and news reports, you have firsthand information about facts at issue in this inquiry," House Intelligence Ranking Member Devin Nunes (R-Calif.) and Rep. Jim Jordan (R-Ohio), who was recently assigned to the committee, wrote.
Johnson was part of the American delegation to Ukraine President Volodymyr Zelensky's inauguration earlier this year and also visited the country again in September with Sen. Chris Murphy (D-Conn.).
Johnson sent a 10-page letter (pdf) recounting his experiences in Ukraine, noting that the Trump administration supplied lethal defensive weapons to Ukraine while the Obama administration never did.
Lawmakers and experts on both sides have been concerned about corruption in Ukraine for years, Johnson said, and Zelensky won the presidency vowing to fight corruption.
Johnson said that two points stood out to him during meetings before and after Zelensky's inauguration, including an interaction with National Security Council (NSC) official Alexander Vindman, who has testified against Trump in the inquiry.
"The first occurred during the country briefing. I had just finished making the point that supporting Ukraine was essential because it was ground zero in our geopolitical competition with Russia. I was surprised when Vindman responded to my point. He stated that it was the position of the NSC that our relationship with Ukraine should be kept separate from our geopolitical competition with Russia," Johnson said.
"My blunt response was, 'How in the world is that even possible?'"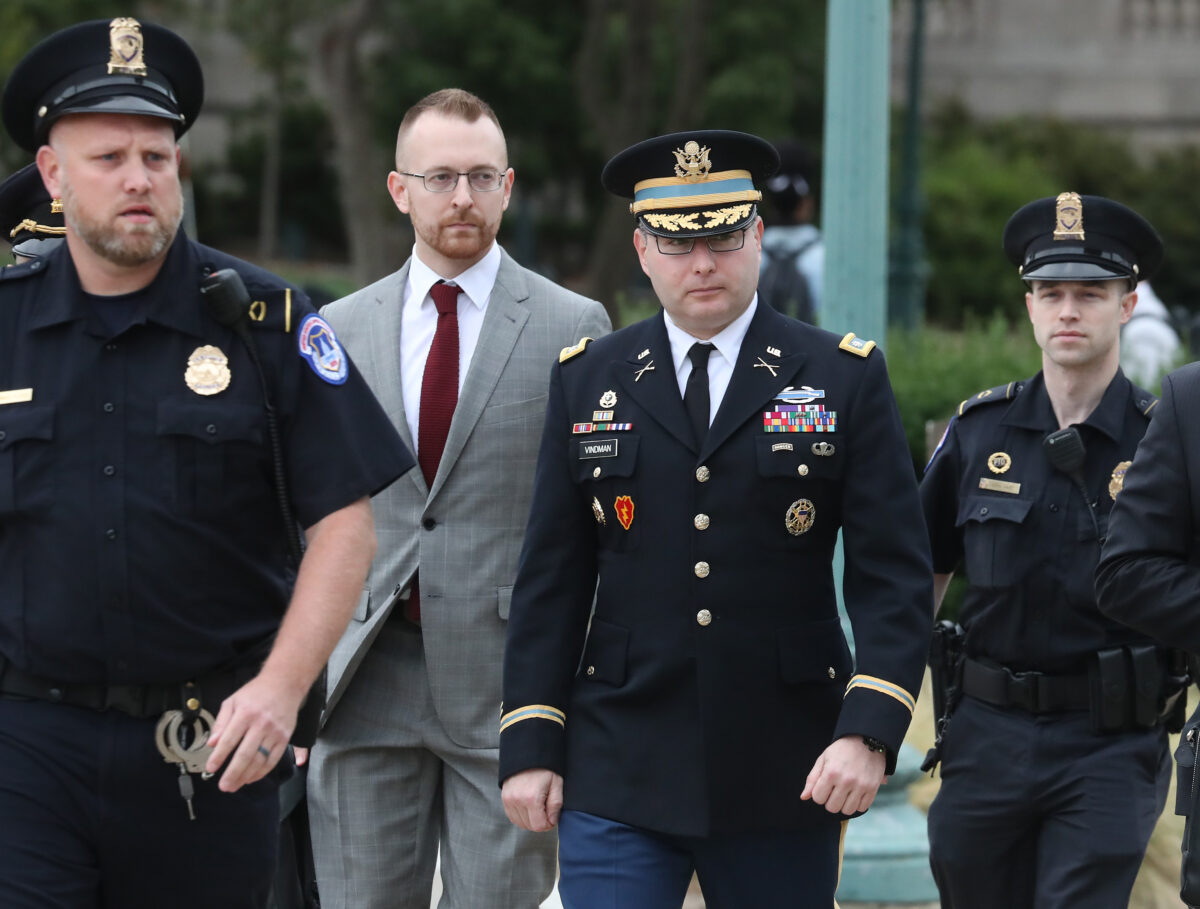 Johnson said he wasn't sure why Vindman expressed that position and if it was actually the NSC's view before adding: "I raise this point because I believe that a significant number of bureaucrats and staff members within the executive branch have never accepted President Trump as legitimate and resent his unorthodox style and his intrusion onto their 'turf.' They react by leaking to the press and participating in the ongoing effort to sabotage his policies and, if possible, remove him from office. It is entirely possible that Vindman fits this profile."
Vindman is slated to testify in an open impeachment hearing on Nov. 19.
While the president sets foreign policy, Vindman and others have said things like "our policy" and "long-standing policy" while testifying, Johnson noted, saying such terms bolstered his point.
"Whether you agree with President Trump or not, it should be acknowledged that the Constitution vests the power of conducting foreign policy with the duly elected president," he said.
Johnson recalled another point during a meeting, which included Energy Secretary Rick Perry.
Perry conveyed American concerns about the pending appointment of Andriy Bohdan, lawyer for oligarch Igor Kolomoisky, as his chief of staff, but Zelensky soon appointed Bohdan to the position.
Four members of the delegation, Perry, Johnson, U.S. special envoy to Ukraine Kurt Volker, and U.S. ambassador to the European Union Gordon Sondland met with President Donald Trump and debriefed him about what happened in Ukraine.
"I was very surprised by President Trump's reaction to our report and requests," Johnson wrote. "He expressed strong reservations about supporting Ukraine. He made it crystal clear that he viewed Ukraine as a thoroughly corrupt country both generally and, specifically, regarding rumored meddling in the 2016 election," Johnson wrote.
"It was obvious he was aware of rumors that corrupt actors in Ukraine might have played a part in helping create the false Russia collusion narrative," he added later, referring to the Russia-Trump theory that was promulgated by Trump's opponents for years before special counsel Robert Mueller's team concluded there was no conspiracy or cooperation between Trump or his campaign and Russia.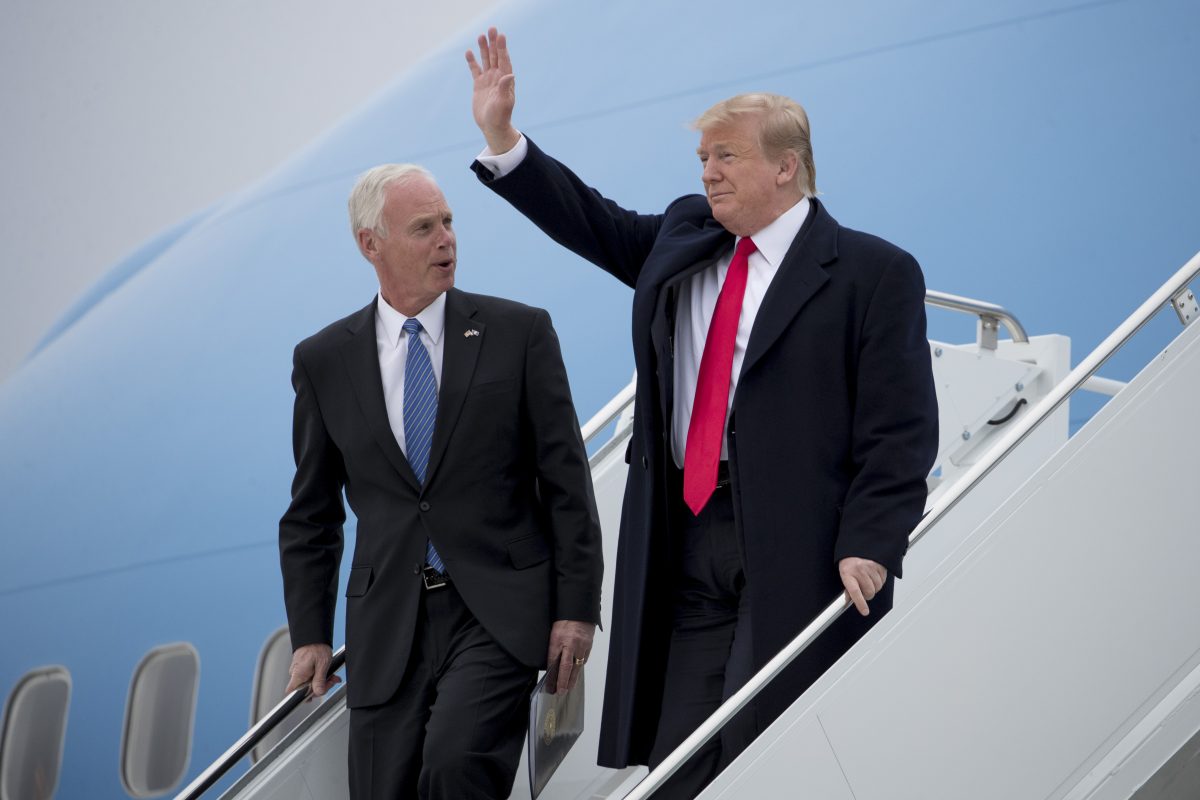 When preparing for the September visit, Johnson said he learned military aid Congress had approved for Ukraine was on hold for review by the Trump administration. He said he tried to convince Trump to release the aid without conditions, prompting the president to say the country was corrupt and Europe doesn't provide enough military aid to Ukraine.
Asked whether there was an arrangement where Ukraine would take some sort of action and the hold would be lifted, Trump vehemently denied such an arrangement to Johnson, who had been told about the alleged arrangement by Sondland. "Who is that guy?" Trump wondered, adding that he barely knew him.
Trump concluded the conversation quickly and said that Johnson would probably like his final decision on the aid.
During the September meetings, Murphy, a Trump opponent, tried to warn Zelensky against conducting investigations that were requested, including one into former Vice President Joe Biden and Biden's son Hunter Biden, or Ukraine would risk losing bipartisan support from the United States.
Murphy has said that did not constitute interference in Ukrainian politics and has defended the Bidens.
Johnson said Zelensky inquired about the aid hold. The senator told the president about Trump's corruption concerns. The aid was ultimately released on Sept. 11, two weeks after the hold became publicly known.
Johnson said most members of the Trump administration dealing with Ukraine disagreed with Trump's approach to the country. It's not wrong for officials to try to convince Trump to change his mind but it "is wrong for people who work for, and at the pleasure of, the president to believe they set U.S. foreign policy instead of the duly elected president doing so," Johnson said.
Also in the letter, Johnson included a denouncement of the inquiry against Trump, which Johnson said he views "as a continuation or a concerted, and possibly coordinated, effort to sabotage the Trump administration that probably began in earnest the day after the 2016 presidential election."
"Even prior to the 2016 election, the FBI's investigation and exoneration of former Secretary of State Hillary Clinton, combined with Fusion GPS's solicitation and dissemination of the Steele dossier—and the FBI's counterintelligence investigation based on that dossier—laid the groundwork for future sabotage. As a result, my first-hand knowledge and involvement in this saga began with the revelation that … Clinton kept a private email server," Johnson explained, noting he's chaired the Senate's Homeland Security and Governmental Affairs Committee since January 2015.
Johnson said that the email scandal featured "multiple facts and episodes that are similar to aspects of the latest effort to find grounds for impeachment. In particular, the political bias revealed in the Strozk/Page texts, use of the discredited Steele dossier to initiate and sustain the FBI's counterintelligence investigation and FISA warrants, and leaks to the media that created the false narrative of the Trump campaign's collusion with Russia all fit a pattern and indicate a game plan that I suspect has been implemented once again."