Facebook is still recommending political groups to users despite a pledge from its CEO that it would no longer do so, Sen. Ed Markey (D-Mass.) charged on Tuesday.
Markey told Facebook CEO Mark Zuckerberg in a letter that Facebook "has failed to meet commitments it made to stop recommending political groups on its platform."
Markey alleged that the recommendation system "poses grave threats to American democracy and public safety," adding that he believes many Facebook groups "are breeding grounds for hate, echochambers of misinformation, and venues for coordination of violence, including explicit planning for the insurrection at the U.S. Capitol on January 6, 2021."
"Users organize and coordinate violent and anti-democratic efforts on these pages, but Facebook does not just allow these dangerous pages to exist on its platform, it recommends them to users," he wrote, citing a 2016 internal presentation that showed 64 percent of extremist group joins were due to recommendation tools such as "Groups You Should Join."
Zuckerberg told Markey during a Senate hearing in October 2020 that Facebook had "taken the step of stopping recommendations and groups for all political content or social issue groups as a precaution" ahead of the election.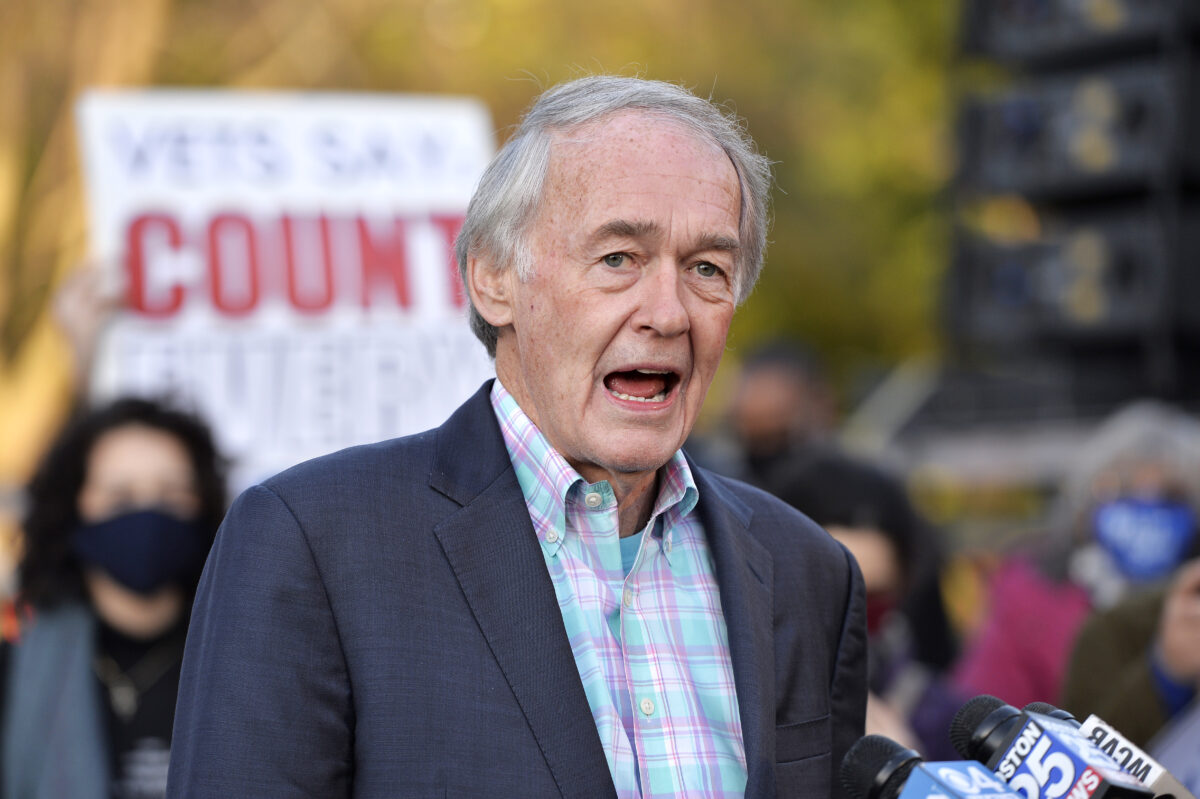 "Just to clarify one thing: the vast, vast majority of groups and communities that people are part of are not extremist organizations or even political. They're interest based and communities that I think are quite helpful and healthy for people to be a part of it," he added. "I do think we need to make sure that our recommendation algorithm doesn't encourage people to join extremist groups. That's something we have already taken a number of steps on and I agree with you that it's very important."
In a blog post on Jan. 6 after the breach of the U.S. Capitol, Facebook vice presidents said, "We've had emergency measures in place since before the US elections like not recommending civic groups for people to join," something they reiterated in another post less than a  week later.
But The Markup found that Facebook was recommending political groups throughout December.
Markey noted the report and said the findings "cast serious doubt on Facebook's compliance with the promises you have publicly made to me and to your users."
"Therefore, I request a detailed explanation of this apparent inconsistency between your commitments and your platform's practices, as well as a detailed review of the steps you are currently taking and plan to take to stop Facebook from recommending political groups to its users," he wrote.
Facebook didn't respond to a request for comment.