Security Forces Scaring Visitors in Beijing
August 13, 2008 9:20 pm Last Updated: October 1, 2015 10:55 pm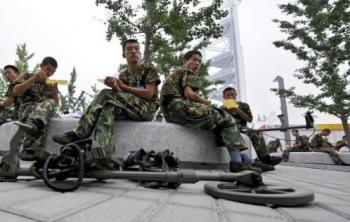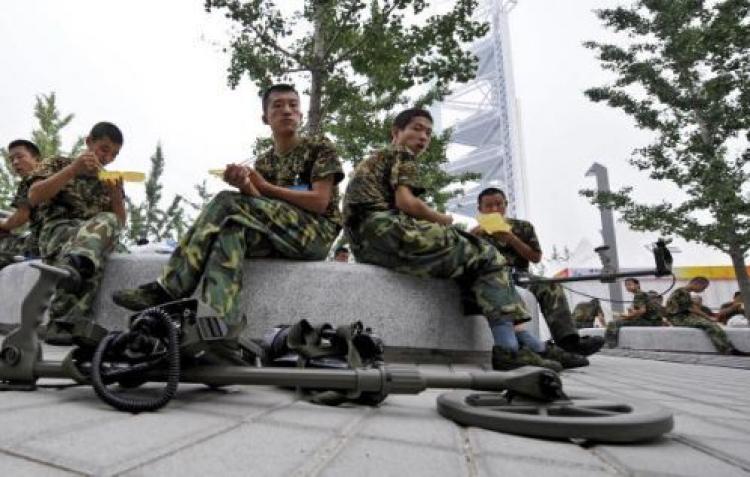 Stone-faced, heavily armed soldiers scattered throughout Beijing in overwhelming numbers are scaring visitors and dampening the celebratory spirit at the Olympics, according to the Olympic Committee Chair.
Many feel that extreme security measures, including 100,000 grim-faced, heavily armed police, give the capital an atmosphere of a city that is operating under martial law than one enjoying a sporting event.
"Something needs to done. The fact that they're armed and look sinister, just makes things worse," said Gerhard Heiberg, International Olympic Committee's Marketing Commission Chair in an interview with Norwegian newspaper Aftenposten.
Heiberg has also gone on Chinese television to exhort police to smile more.
According to Australia's ABC News the Australian Olympic Committee has also been critical the Communist regime's use of excessive security forces and the lack of fun and festivities in vicinity to Olympic venues.
The tense mood has also not gone unnoticed by foreign media. British newspaper, The Times, reported that the Olympic environment, especially around the National Stadium, otherwise known as the "Bird's Nest," was "like a prison" with its vast swathes of wire fencing and 300 000 surveillance cameras. Any journalist who wishes to take the ten minute walk from the press centre to the stadium is blocked by security guards at every checkpoint, leaving no alternative but to take an authorised bus to the venues.
Ai Weiwei, the Olympic stadium designer, said in the British newspaper The Guardian that the security operation makes China look like a "police state."