A second woman publicly accused former Vice President Joe Biden of inappropriate touching after a former Democratic political candidate made similar allegations.
Amy Lappos, 43, told the Hartford Courant that Biden grabbed her during a fundraiser in 2009 for Connecticut Democrat Rep. Jim Himes. She said she was working as an aide at the time of the alleged incident.
"It wasn't sexual, but he did grab me by the head," Lappos told the Courant. "He put his hand around my neck and pulled me in to rub noses with me. When he was pulling me in, I thought he was going to kiss me on the mouth."
Biden's team didn't release a statement after her claims.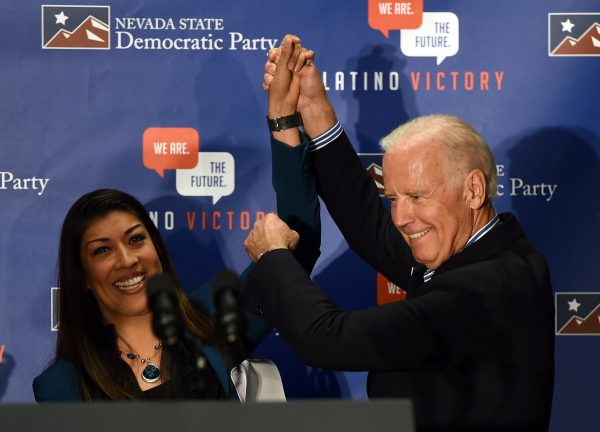 Lappos said the incident took place in Greenwich in the home of a housing developer.
"I never filed a complaint, to be honest, because he was the vice president. I was a nobody. There's absolutely a line of decency," she said. "There's a line of respect. Crossing that line is not grandfatherly. It's not cultural. It's not affection."
In a Facebook post, she blasted people who think the "grossness of men invading women's boundaries to sniff and touch is debatable."
It comes a few days after former Nevada lieutenant governor candidate Lucy Flores accused Biden of inappropriate conduct, saying he "plant[ed] a big slow kiss on the back of my head."
"I'm just shocked that no one has ever told Vice President Biden, 'stop interacting with women that way. You're making them feel uncomfortable,'" Flores told MSNBC on April 1. "Or, at least we think you're making them feel uncomfortable because that is the perception we're seeing from the outside in."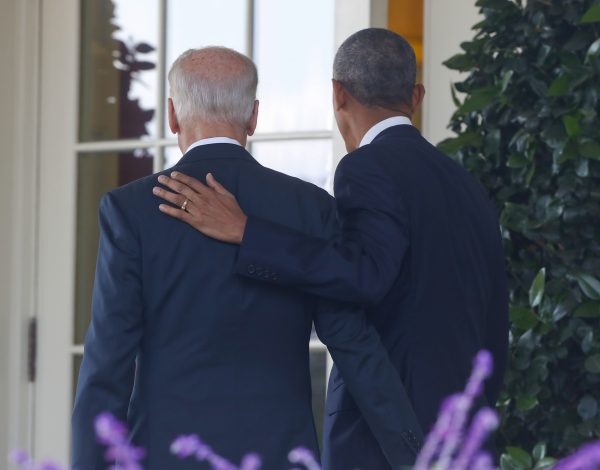 "I felt him get closer to me from behind," Flores wrote of the alleged encounter. "He leaned further in and inhaled my hair. I was mortified. I thought to myself, 'I didn't wash my hair today and the vice-president of the United States is smelling it. And also, what in the actual[expletive]? Why is the vice-president of the United States smelling my hair?' He proceeded to plant a big slow kiss on the back of my head. My brain couldn't process what was happening. I was embarrassed. I was shocked. I was confused."
After her claims were published by New York Magazine last week, a spokesman for Biden denied the vice president or his staff were aware that she was uncomfortable.
On March 31, Biden said his record stands for itself.
"I will also remain the strongest advocate I can be for the rights of women," Biden said in a statement. "I will fight to build on the work I've done in my career to end violence against women and ensure women are treated with the equality they deserve. I will continue to surround myself with trusted women advisers who challenge me to see different perspectives than my own. And I will continue to speak out on these vitally-important issues where there is much more progress to be made and crucial fights that must be waged and won."
The allegations come as Biden weighs whether entering the 2020 presidential race. Early polls had showed Biden had a considerable lead over other Democratic candidates including Beto O'Rourke and Sen. Bernie Sanders.
Sanders said there is "no reason not to believe" Flores, who endorsed him in the 2016 election, NBC News reported.