Harbin city in northern China is facing a second wave of the CCP virus outbreak.
Locals have reported long queues in front of hospitals, while traffic police have blocked vehicles from entering local highways, and hospitals announced new rules to prevent the CCP virus from spreading.
The CCP (Chinese Communist Party) virus, commonly known as novel coronavirus, first broke out in Wuhan, the capital of central China's Hubei province, in December 2019. From January, the virus quickly spread to other Chinese cities.
Harbin is the capital of northeastern China's Heilongjiang province. The city enacted partial lockdown measures last week.
And on April 15, the city government abruptly announced that it would replace the director of its local health commission, without providing a reason.
Heilongjiang and Harbin publicly reported its first-ever infection cases on Jan. 21 and 23 respectively.
Then, beginning on Feb. 23, the province did not report any new domestic infections—until April 9, when Harbin reported one new infection and three asymptomatic carriers.
The Epoch Times' previous reporting has documented how regional authorities in China routinely underreport their virus data. However, the new surge in officially reported cases, coupled with information on the ground, indicate that the outbreak has gotten severe in Harbin.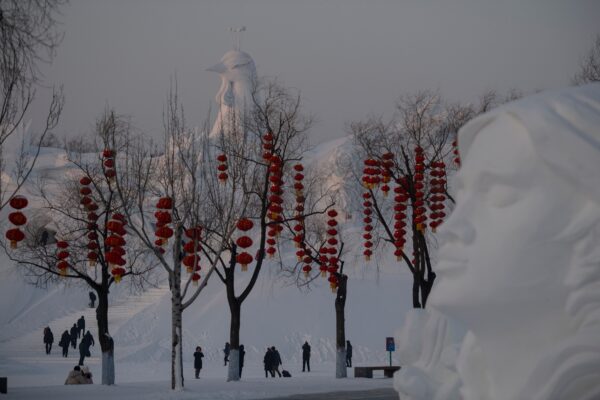 Residents
On April 13, a local resident shot a video of what he said was roughly 5,000 to 6,000 people lined up in front of the First Affiliated Hospital of Harbin Medical University (HMU).
In the video, people could be seen wearing masks and standing close to each other. Some carried CT scan results in their hands.
On April 14, a car driver tried to enter Harbin via the highway, but was stopped by police. He shot a video of the police officer telling him: "Harbin is under quarantine now. All cars should go back to the place where you came from. No car is allowed to enter Harbin."
A netizen in Harbin also shared a video on April 15 showing workers building a temporary wall to isolate a residential compound.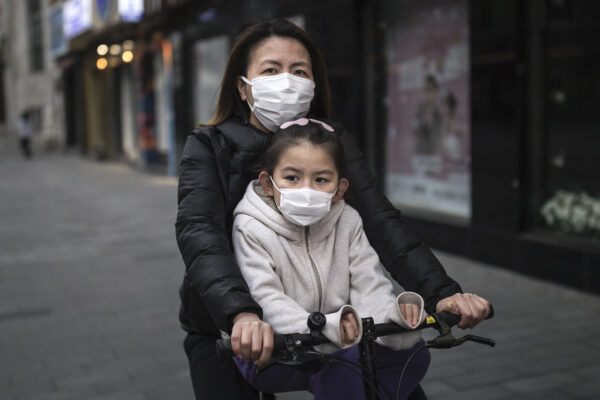 Hospitals
That day, HMU First Hospital also confirmed in an announcement on its official WeChat account that the hospital has diagnosed cases of the CCP virus.
"The inpatient wards of the hospital have begun quarantine management, and the outpatient area is being managed under semi-lockdown," the hospital stated.
In the evening, the central-government-operated newspaper Health Times reported that the hospital also launched new rules to prevent the virus from spreading.
"All doctors must do five things before receiving a patient: screen body temperature; record the patient's epidemiology history; perform CT scan of the patient's lungs; perform antibodies test with the patient's blood; and perform the nucleic acid test [for diagnosing the virus]," the report said.
After a patient is received, the hospital also established that each room can only have one doctor and one patient. In addition, patients under 60-year-old and who can take care of themselves may not be accompanied by any family members and patients in critical condition must be treated in the emergency department.
Patients are also not allowed to visit each other while being treated at the hospital.
The Second Affiliated Hospital of Harbin Medical University launched similar rules that day, according to the report. But the hospital did not confirm or deny whether they had CCP virus cases.
Since the outbreak first began, Heilongjiang designated 130 hospitals to treat COVID-19, the disease caused by the virus. 24 of them are located in Harbin.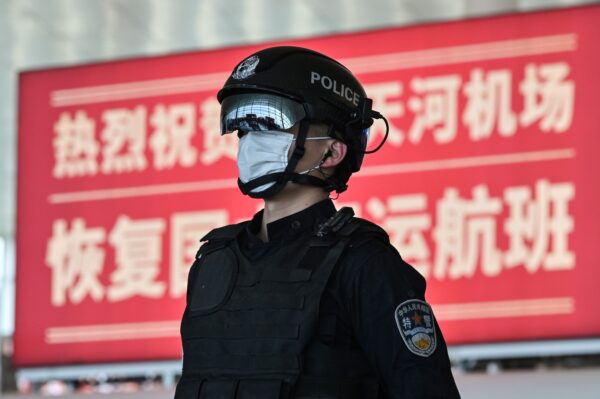 Official Cases
The first patient Heilongjiang reported in the second wave outbreak is Mr. Guo, diagnosed on April 9. He did not visit Wuhan or other cities recently, but developed a fever in late March. It became more severe on April 7. He was then sent to a hospital in Harbin.
In the following days, Guo's girlfriend, the girlfriend's daughter, and the daughter's boyfriend all tested positive for the virus.
Later, 87 year-old Mr. Chen, who had dinner with Guo in late March, also tested positive. Chen's two sons and daughter were then diagnosed as well.
The local health commission reported on April 12 that Chen transmitted the virus to at least nine people, including people at the hospitals where he was treated.
The commission did not explain whether Guo transmitted the virus to Chen, or vice versa.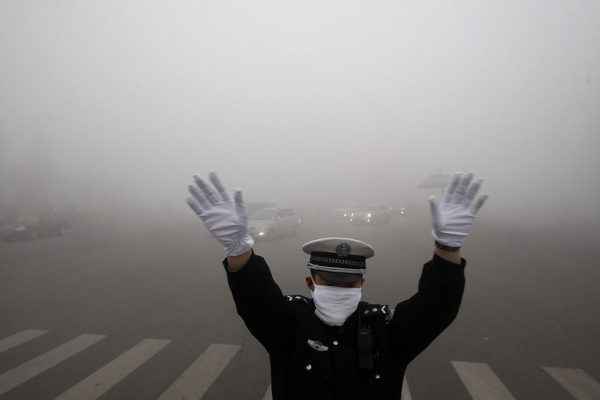 Postponed Plans
State-run China National Radio reported on April 11 that the Harbin city government decided to postpone the reopening date for middle schools. Schools had been closed nationwide since the Lunar New Year in order to prevent the virus from spreading.
The city initially planned for seniors in middle school to return to class on April 17.
Seniors in high school already returned to school on April 7. The city said they can continue to stay in school, but that each school must adopt measures to prevent the virus from spreading.
Students in other grades will stay at home and study online until further notice.
On April 15, state-run newspaper Hongxing News contacted the Harbin mayor hotline. A staff member denied that the outbreak was a second wave.