Fox News host Sean Hannity announced on March 27 that his colleague, Jeanine Pirro, will return to television on Saturday, March 30.
The announcement was a response to President Donald Trump while Hannity was on a phone interview with him on March 27.
During the phone interview, Trump praised many Fox hosts and other "fair" news outlets.
"Fortunately, we've had some incredible people that really were fair. When you mention Rush or Mark; Mark Levin, or Steve Doocy and Ainsley in the morning, and Brian, and Laura, Jesse …, " Trump said. "Jeanine, I hope Jeanine's back soon."
"Jeanine's back Saturday," Hannity responded.
Trump didn't respond to Hannity's quick interjection, so it isn't known whether Trump heard it.
Pirro Was Suspended for Two Weeks
A report said that Pirro was suspended for two weeks over her remarks about Rep. Ilhan Omar (D-Minn).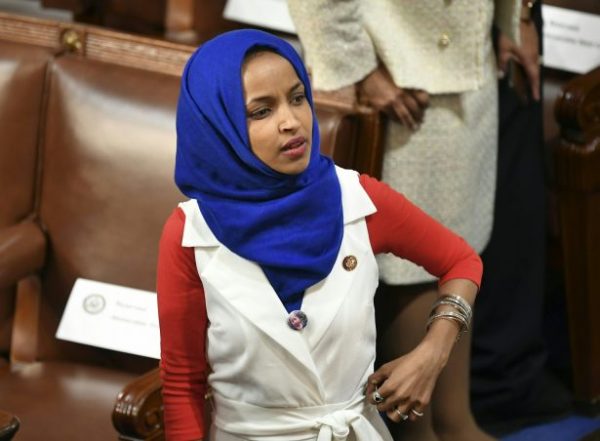 On March 16, Pirro's show on Fox didn't air, and she has remained uncharacteristically silent on Twitter. Her last tweet was from a week ago.
CNN reported on March 17 that her show would be off the air for two weeks, adding that she is merely in the "penalty box" and wasn't fired. The report conflicts with other reports over the weekend that said she was fired.
Fox hasn't issued a statement about her status. A representative told Deadline Hollywood that it wouldn't comment on "internal scheduling matters."
Fox had released a statement last week saying, "We strongly condemn Jeanine Pirro's comments about Rep. Ilhan Omar. They do not reflect those of the network and we have addressed the matter with her directly."
The Incident
Pirro's show, "Justice with Judge Jeanine," was taken off the air after she made remarks regarding Omar's allegiance to Shariah because she wore a hijab.
"Think about it, Omar wears a hijab," said Pirro. "Which according to the Quran 33:59, tells women to cover so they won't get molested."
"Is her adherence to this Islamic doctrine indicative of her adherence to Shariah law, which in itself is antithetical to the United States Constitution?"
Pirro has been silent on social media.
Although there are some unconfirmed reports of her being fired or suspended, Fox has not made a statement on her current status with the organization.
"We are not commenting on internal scheduling matters," Fox said in a statement on Saturday to the New York Post.
But Fox did give USA Today a statement on the ordeal itself.
"We strongly condemn Jeanine Pirro's comments about Rep. Ilhan Omar," said Fox. "They do not reflect those of the network and we have addressed the matter with her directly."
Despite the backlash, Pirro received, she remains unapologetic about her monologue.
"I've seen a lot of comments about my opening statement from Saturday night's show and I did not call Rep. Omar un-American," The Inquirer reported.
She explained that she didn't intend on making definitive statements about Omar's allegiance to the United States, but to "start a debate."
"My intention was to ask a question and start a debate, but of course because one is Muslim does not mean you don't support the Constitution," said Pirro. "I invite Rep. Omar to come on my show any time to discuss all of the important issues facing America today."
From NTD News
Epoch Times reporter Jack Phillips contributed to this article.