Seagram liquor heiress Clare Bronfman—a top-ranking member of the purported self-help organization NXIVM—has pleaded guilty to harboring an illegal alien for unpaid labor and enabling credit card fraud, following in the footsteps of her former colleagues.
Bronfman, a member of NXIVM's executive board, entered her plea on the two criminal counts before District Judge Nicholas Garaufis on April 19. An accountant for the group, Kathy Russell, pleaded guilty on the same day to a fraud charge. The high-profile case first gained infamy last year due to egregious sex-trafficking charges involving sex slaves.
Of the six people named in a superseding indictment last year, all but the group's leader, Keith Raniere, have since pleaded guilty to an array of charges including forced labor, sex trafficking, and extortion. Raniere will now face a jury by himself.
In her plea, Bronfman admitted to harboring a woman brought to the United States on a fake work visa so she could use the woman's labor for her own and the group's benefit. Bronfman also said she committed fraud on behalf of Raniere by using a deceased woman's credit card.
Bronfman, 40, is the daughter of late billionaire philanthropist and former Seagram chairman Edgar Bronfman Sr. The heiress told the judge that she joined NXIVM with good intentions, but ended up dishonoring her family.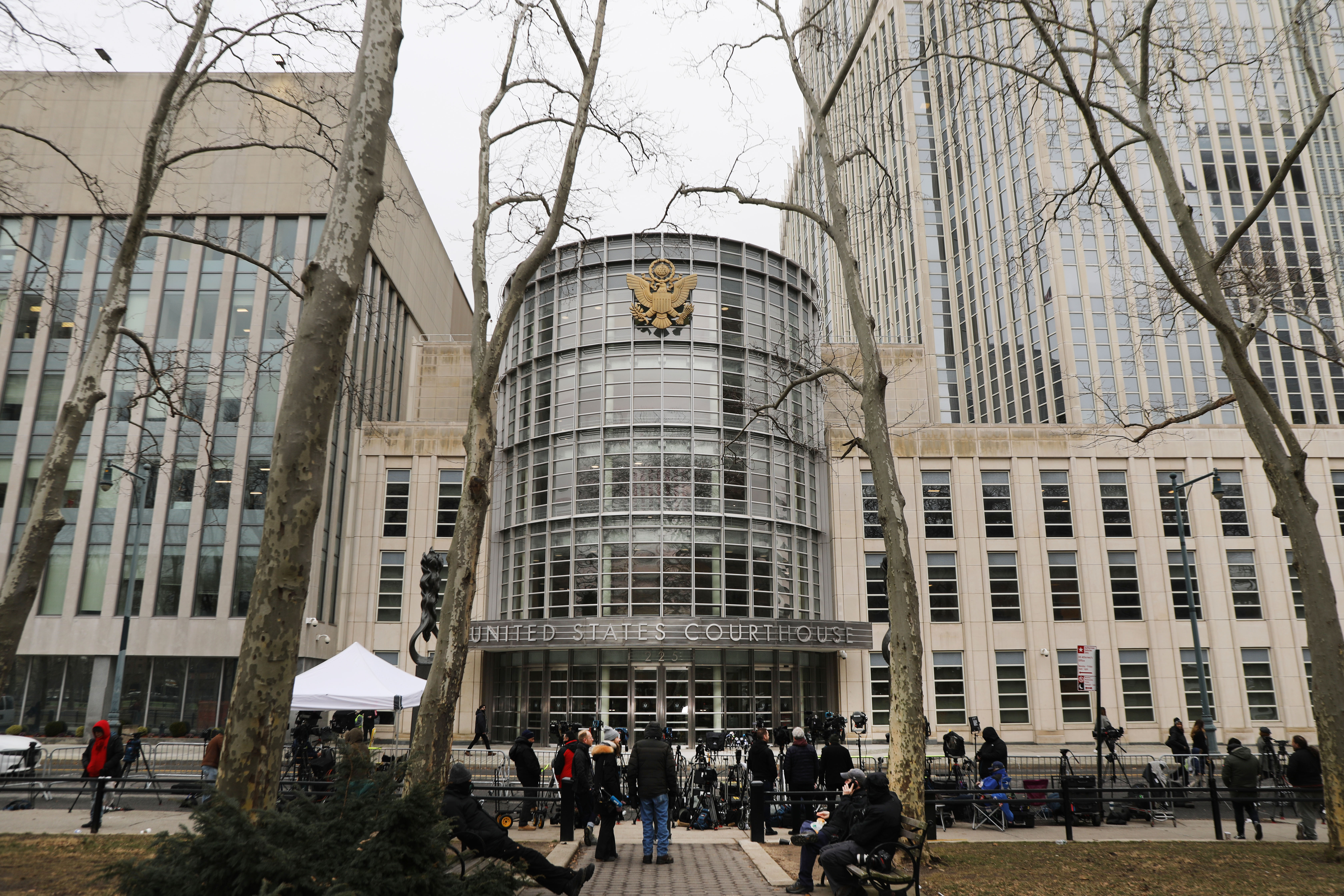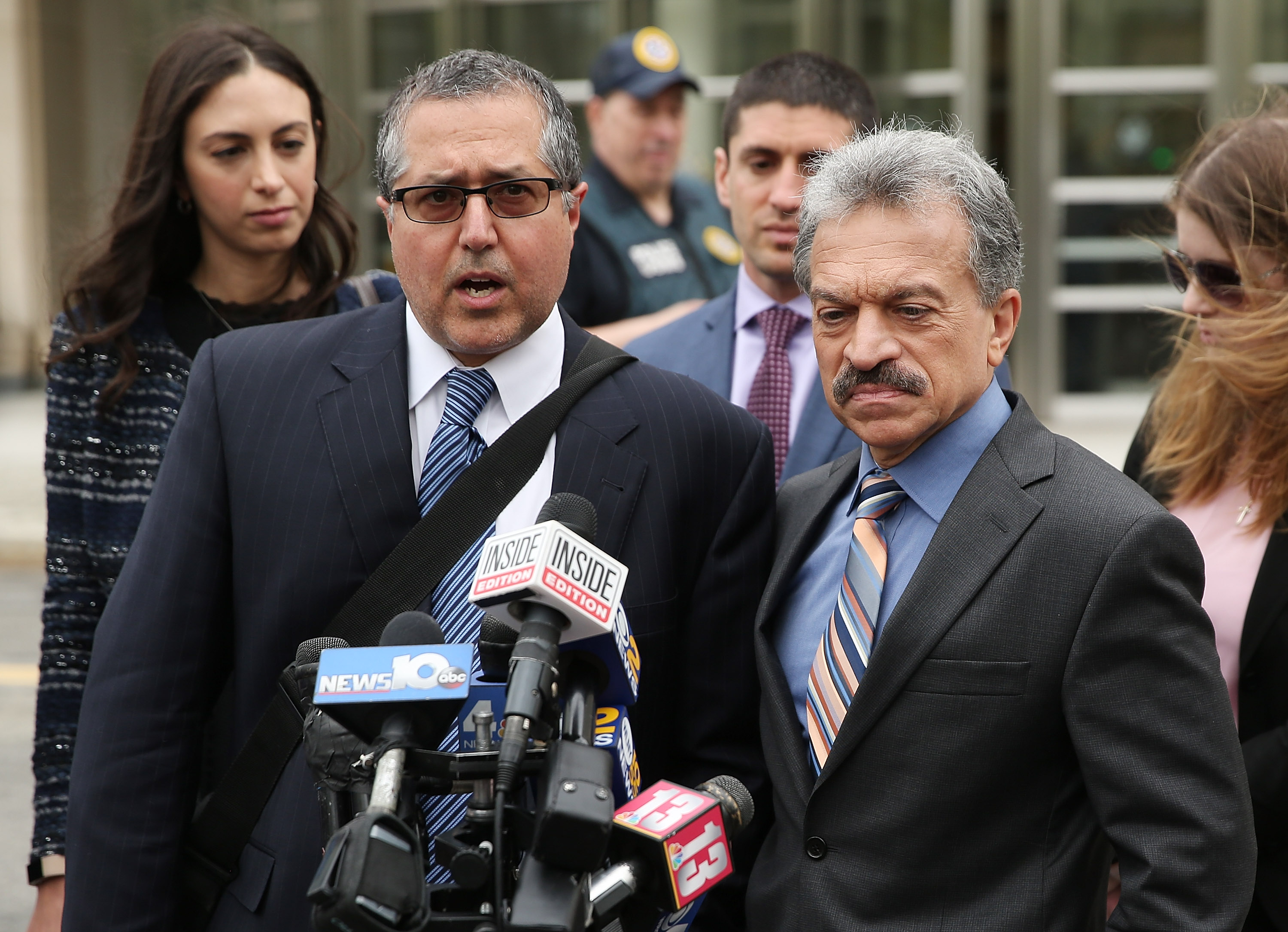 "I wanted to do good in the world and help people," she said in court. "However, I have made mistakes."
As part of her plea, Bronfman agreed to forfeit $6 million and not to appeal any prison sentence of 27 months or less. She said she was "truly remorseful."
Bronfman's lawyer, Mark Geragos, said after the hearing that his client did not have an agreement to cooperate with prosecutors.
A spokesperson for the Eastern District Court in Brooklyn did not immediately respond to a request for more details on Bronfman's sentencing.
Bronfman had long been affiliated with NXIVM, giving away tens of millions of dollars to bankroll Raniere and his programs of intense self-improvement classes. She also paid for lawyers to defend the group against a lawsuit brought by its critics.
Recent court documents also revealed Bronfman was part of an illegal campaign contribution scheme to "exceed contribution limits" to a 2008 presidential primary campaign for "political influence."
NXIVM, based in Albany, New York, calls itself "a community guided by humanitarian principles that seek to empower people and answer important questions about what it means to be human," as stated on its website.
Lone Leader
Defendants admitted in court to the existence of a secret society within NXIVM called DOS, or "The Vow," founded by Raniere, who is currently being held without bail. Last month, prosecutors unsealed new charges accusing Raniere of sexually exploiting a minor and coercing her to produce child pornography. Raniere has pleaded not guilty.
Prosecutors say Raniere was styled as the "highest master" of DOS and that he forced other members, all women, to have sex with him. Prosecutors said the name of the society, created around 2015, is purported to be an acronym for the Latin phrase "dominus obsequious sororium," which translates loosely as "master over the slave women."
Many of the DOS members were branded with a cauterizing pen during a process that took "20 to 30 minutes."
According to court documents, the secret society allegedly operated as a pyramid scheme, with levels of "slaves" headed by "masters"; slaves were then expected to recruit their own slaves, thus becoming masters themselves.
Marc Agnifilo, one of Raniere's lawyers, said previously that his client's sexual encounters with women in the organization were consensual, and denied the child pornography charges.
The society allegedly recruited members on the condition that they would give up personal, often embarrassing, information about themselves, including compromising images or videos, as "collateral." Once inside, members were regularly required to provide additional collateral to ensure they kept the group's activities secret.
Other defendants in the case—former NXIVM President Nancy Salzman; her daughter Lauren Salzman; and former "Smallville" actress Allison Mack—have all pleaded guilty over the past month.
Reuters and The Associated Press contributed to this report 
Correction: A former version of this article incorrectly described the charges Clare Bronfman pleaded guilty to. Bronfman pleaded guilty to charges of harboring an illegal alien for unpaid labor and enabling credit card fraud. The Epoch Times regrets the error.