A teenager was attacked by a sea lion that lunged out of the surf on a California beach and sunk its teeth into her leg just as her friend shot a short video.
Experts say that such unprovoked attacks are very rare, and believe that the sea lion's behavior may have been from a kind of algae poisoning which affects the brain.
"I was just kinda jumping around, dancing, just having fun and they were taking funny pictures of me and we were all laughing, and then a sea lion attacked me," Megan Pagnini, 13, told KSBY.
"I felt it on my leg and I looked down and freaked out. I didn't know what it was. All I knew is something was attacking me," she said.
The moment on June 14 was captured in an iPhone live photo—a feature that captures multiple shots in rapid succession, making a short video— that was later obtained by KSBY.
The sea lion can be seen appearing from inside the white water, quickly lunging at Pagnini who is knee deep in the ocean at Pismo Beach, biting her in the thigh.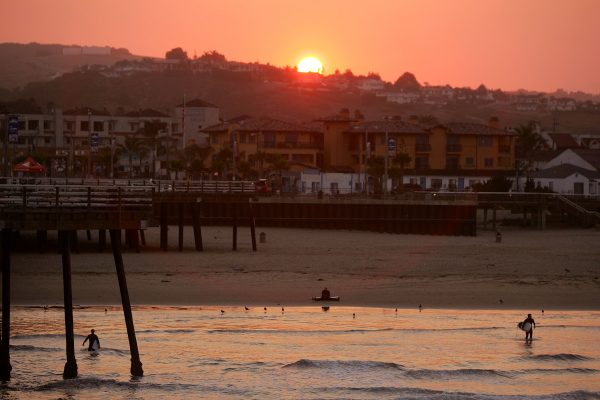 Pismo Beach is situated about midway between Los Angeles and San Francisco.
Captain Todd Tognazzini of the Department of Fish and Wildlife said it was a "very rare event."
"This is the first incident I can recall of anyone being bitten that wasn't provoking the animal," Tognazzini told The Sacramento Bee, saying that the teenager had likely been "in the wrong place at the wrong time."
Her family is now warning others to be vigilant about sea lions when heading to the beach.
To counter any possible bacterial infection from the bite, she was given antibiotics after medics consulted with local fish and wildlife scientists to make sure she got the right ones.
"It's a pretty nasty injury," Tognazzini said. "She looks like she's healing quickly."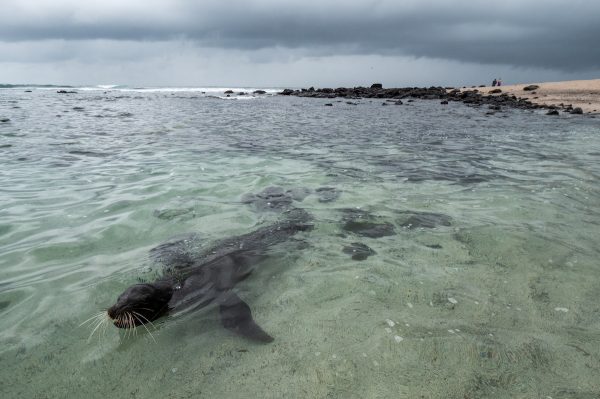 The same sea lion was later seen biting several other objects on the beach, according to Tognazzini, which further points towards the animal suffering from domoic acid poisoning. Domoic acid is found in algae and can accumulate in small fish, like sardines and anchovies, which are in turn eaten in large quantities by sea lions.
A sea lion was later rounded up on the same beach and taken to the Marine Mammal Center, which said they believed it was the same animal, according to the Bee. That animal is being treated for domoic acid poisoning.
"Based on everyone's reports, we feel it's most likely this one sea lion," said Shawn Johnson, vice president of veterinary medicine and science at The Marine Mammal Center.
"She's exhibiting the typical clinical signs of the disease," Johnson said of the sea lion.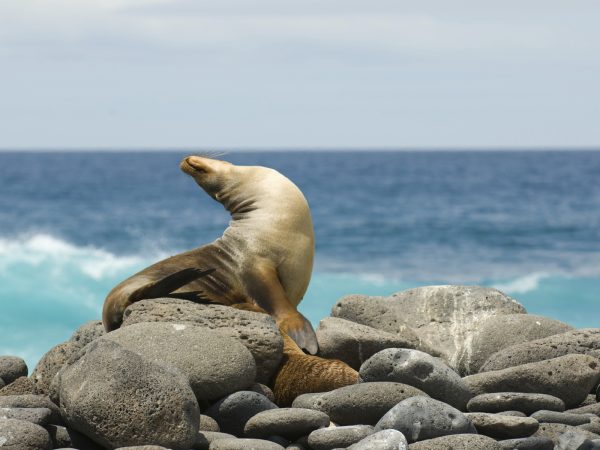 The Marine Mammal Center explained on its website: "Domoic acid will naturally flush from an animal's system over time, but sea lions repeatedly exposed to the toxin will suffer longer-lasting and more serious effects. If these animals come into our care before significant damage occurs, we are often able to help flush the toxin from their systems by giving them fluids.
"We also provide them with a fish source that is free of domoic acid. To control any seizures, our veterinarians give these patients anti-seizure medications that are also used in humans."
The same type of poison can also affect humans when they eat contaminated shellfish, causing a life-threatening condition known as amnesiac shellfish poisoning, according to The Marine Mammal Center.
"Because sea lions are often the first to be affected by a toxic algal bloom, we alert the public health department when we see an outbreak, which helps them to better target their surveillance to protect human health," The Marine Mammal Center said.