Russian officials revealed a "spacecraft of the future" that they believe can transport humans to Mars.
"Today, the Keldysh Center is working on the development of a spacecraft equipped with more powerful engines–a new class of nuclear power units, which do not need either the sunlight or solar batteries for operation," said a spokesperson for Roscosmos,
Fox News
reported. The Keldysh Center is trying to create a nuclear propulsion engine.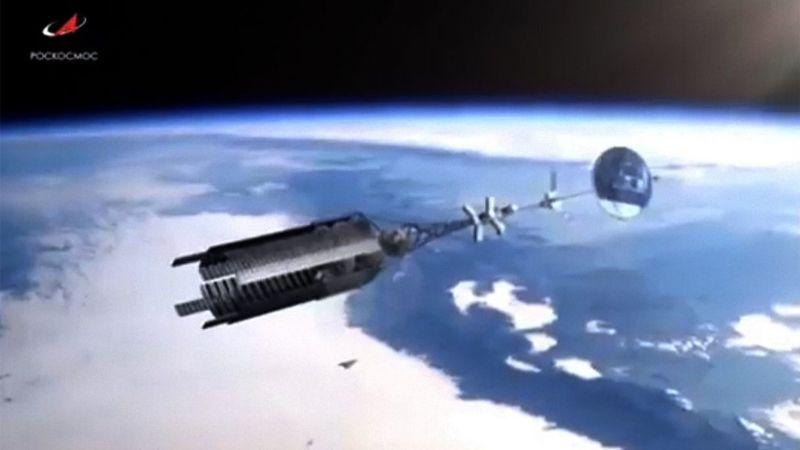 It's not clear when it will launch.
"A person should not spend more than a year or two in space," said Vladimir Koshlakov, the chief of the Keldysh Center. "Nuclear-powered spacecraft will allow a relatively fast journey, and, most importantly, a return flight."
He added: "This technology has special [significance] for interplanetary flights and research of far planets."
According to
Nextbigfuture
, the Russian government allocated $16.7 million in 2010 to build a spacecraft with a nuclear engine, and the overall investment in the project has been more than $580 million.
Koshlakov said he believes that with the engine, it would take about a half-year to get to Mars. "[The journey] to the Moon will last several days, yes, while a flight to Mars will last about seven or eight months," said Koshlakov, Fox reported.
"Reusability is the priority," Koshlakov also said,
BGR reported
. "We must develop engines that do not need to be fine-tuned or repaired more than once every ten flights. Also, 48 hours after the rocket returns from space, it must be ready to go again. This is what the market demands."
"Elon Musk is using the existing tech, developed a long time ago," he also noted. "He is a businessman: he took a solution that was already there, and applied it successfully. Notably, he is also doing his work with help from the government."