WASHINGTON—The top Democrat in the U.S. Senate said on Sunday it was "highly, highly unlikely" that Supreme Court nominee Neil Gorsuch would garner enough support this week to clear a procedural hurdle to a final vote.
Democrats are nearly unified in their opposition to President Donald's Trump's court pick and intend to filibuster the nomination, which would force Republicans to come up with 60 votes to move forward. Republicans control the Senate 52-48.
"It's highly, highly unlikely that he'll get to 60," Senate Democratic leader Chuck Schumer said on NBC's "Meet the Press."
Eight Democrats would need to side with Republicans to break a filibuster. So far, only two Democrats have voiced support for Gorsuch, while 36 have indicated support for a filibuster.
If the planned filibuster holds, Senate Republican leader Mitch McConnell would be forced to change Senate rules to allow the nomination of the conservative appeals court judge to be approved by a simple majority.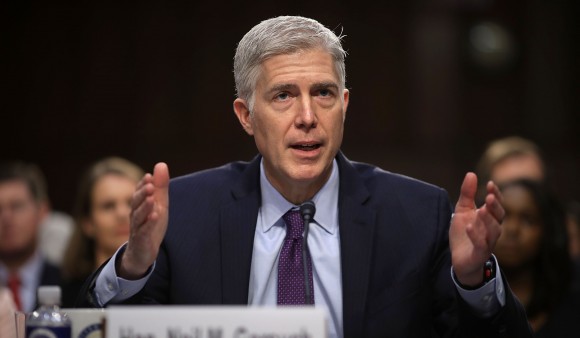 McConnell, who also appeared on "Meet the Press," declined to rule out that option, but vowed the Senate would confirm Gorsuch one way or another.
"What I can tell you is Neil Gorsuch will be confirmed this week. How that happens really depends on our Democratic friends," he said.
The Senate Judiciary Committee is set to vote on the nomination on Monday, setting the stage for what McConnell has said will be a vote on Friday by the full Senate.
McConnell declined to say if he had sufficient support among his fellow Republicans to change the Senate's rules.
Schumer said Trump should drop Gorsuch, and instead work with both parties to pick another replacement for deceased Justice Antonin Scalia's seat on the top court. He pointed out that Republicans successfully stalled President Obama's pick for that spot, Judge Merrick Garland.
"Each side didn't get their nominee. Let's sit down and come together … and we will produce a mainstream nominee," he said.